Taster Pack Bundle
Top 10 variety pack & Tea Strainer with black or white resting cup 20-25 CUPS
Try 10 best selling teas to find your favourite.
Makes a great gift!
Compostable packets with 2-3 servings each.
Comes with the Tea Strainer with resting cup to make steeping mess-free and stylish. Allows full expansion of leaves for exceptional flavour.
Regular price
$64.90 CAD
Sale price
$54.95 CAD
Unit price
per
Sale
Sold out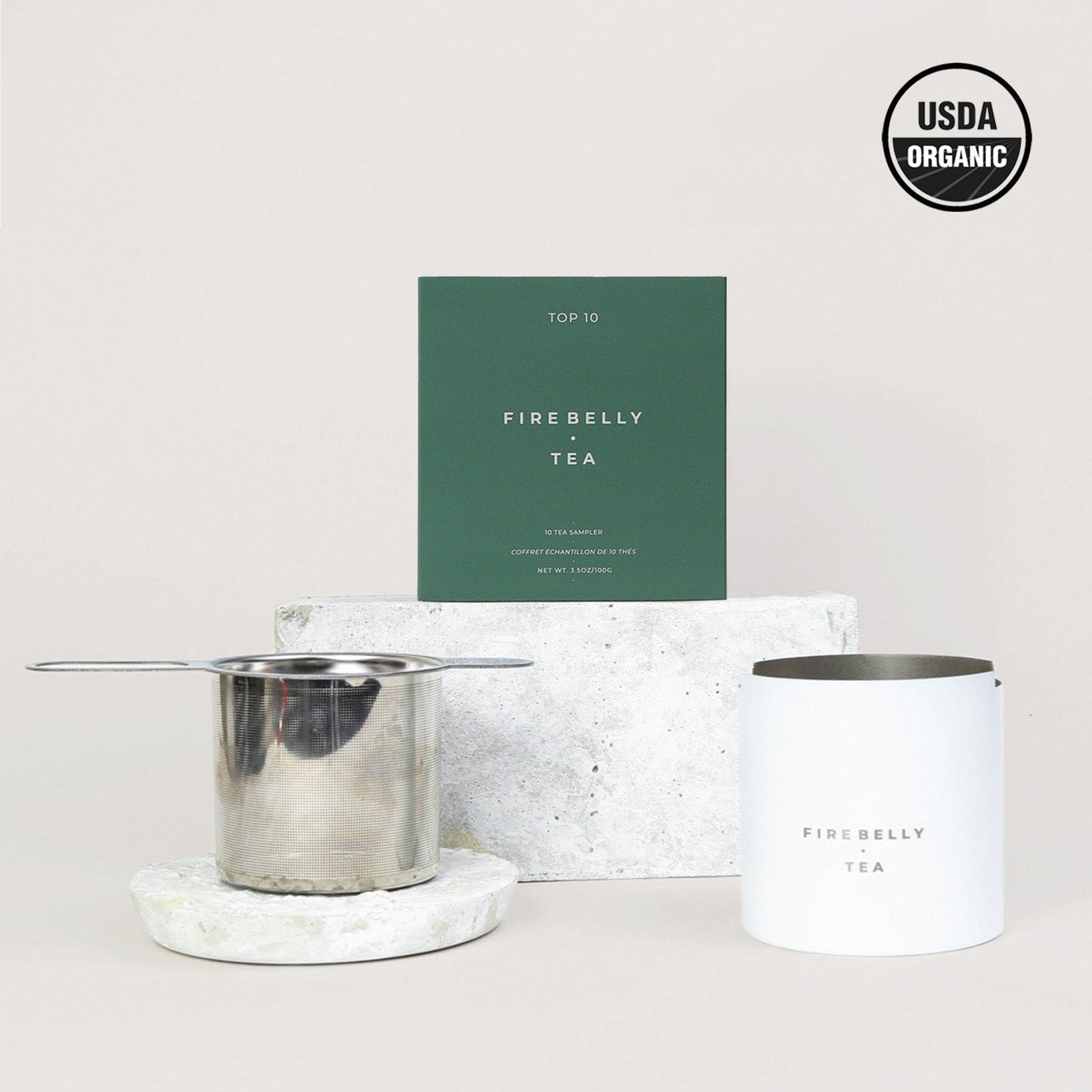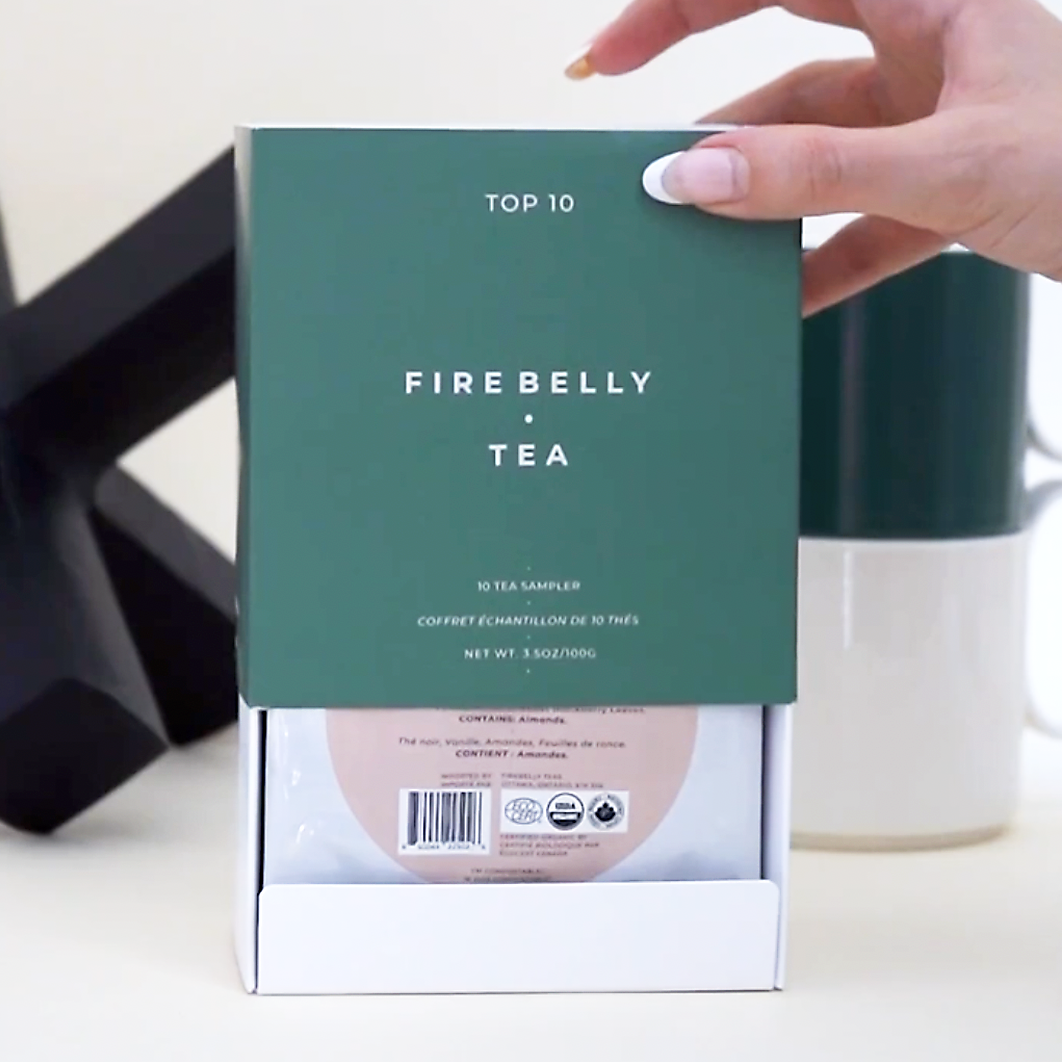 Collapsible content
The Details
Try our best sellers and find your new favourite tea with the Top 10 variety pack. Each sampler packet contains 2 servings of loose leaf tea. Bundled with our mess-free (and extremely stylish) Tea Strainer with resting cup, you've got everything you need to take your tea game to the next level. Doesn't hurt that this bundle is a steal of a deal.
Top 10 Variety Pack

10 packets containing 10g - 0.35oz (2 servings) of loose leaf tea each. Includes:

A Breath of Fresh Air: Peppermint, Eucalyptus, Rainforest Peppermint.

A Good Root: Ginger, Liquorice Root, Galangal, Moringa, Turmeric.

Dark Chocolate Shake: Cocoa Husk, Cocoa Bean, Cocoa Powder, Barley Malt, Rooibos, Sweet Blackberry Leaves, Liquorice Root. CONTAINS: Barley.

Flower Power: Chinese Green Tea, Jasmine Leaves.

Makes Good Sencha: Sencha Green Tea, Gyokuro Green Tea.

No Ordinary Joe: Dandelion Root, Cocoa Shell, Roasted Chicory Root, Liquorice Root, Roasted Mate.

Paradise:Lemon Verbena Leaves, Chamomile, Apple, Sweet Blackberry Leaves, Lavender, Rosehips.

Shades of Early Grey: Black Tea, Lemon Myrtle, Bergamot Peel, Lemon Thyme, Juniper Berry.

The Crowd Pleaser: Black Tea, Madagascar Vanilla, Almond, Sweet Blackberry Leaves. CONTAINS: Nuts.

Warm & Toasty: Genmaicha Matcha (Roasted Rice, Green Tea, Green Tea Matcha), Cinnamon, Liquorice Root, Roasted Green Tea, Star Anise.
Tea Strainer

A quick and flavourful way to steep your tea, this little guy comes with a stylish and convenient resting cup, so you don't slop liquid on your table – just transfer the strainer to the resting cup when you're done steeping. It filters out even the finest tea particles while infusing.