After Dinner Mint
Caffeine-free herbal tea with real chocolate and mint.
Valerian root helps you rest and sleep. Mint aids digestion.
Crafted with 100% pure ingredients. No added sugar, flavourings, preservatives, or anything else.
Chocolately flavour gets richer with longer steep times.
Makes 25-30 cups.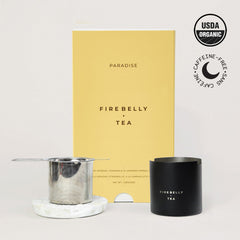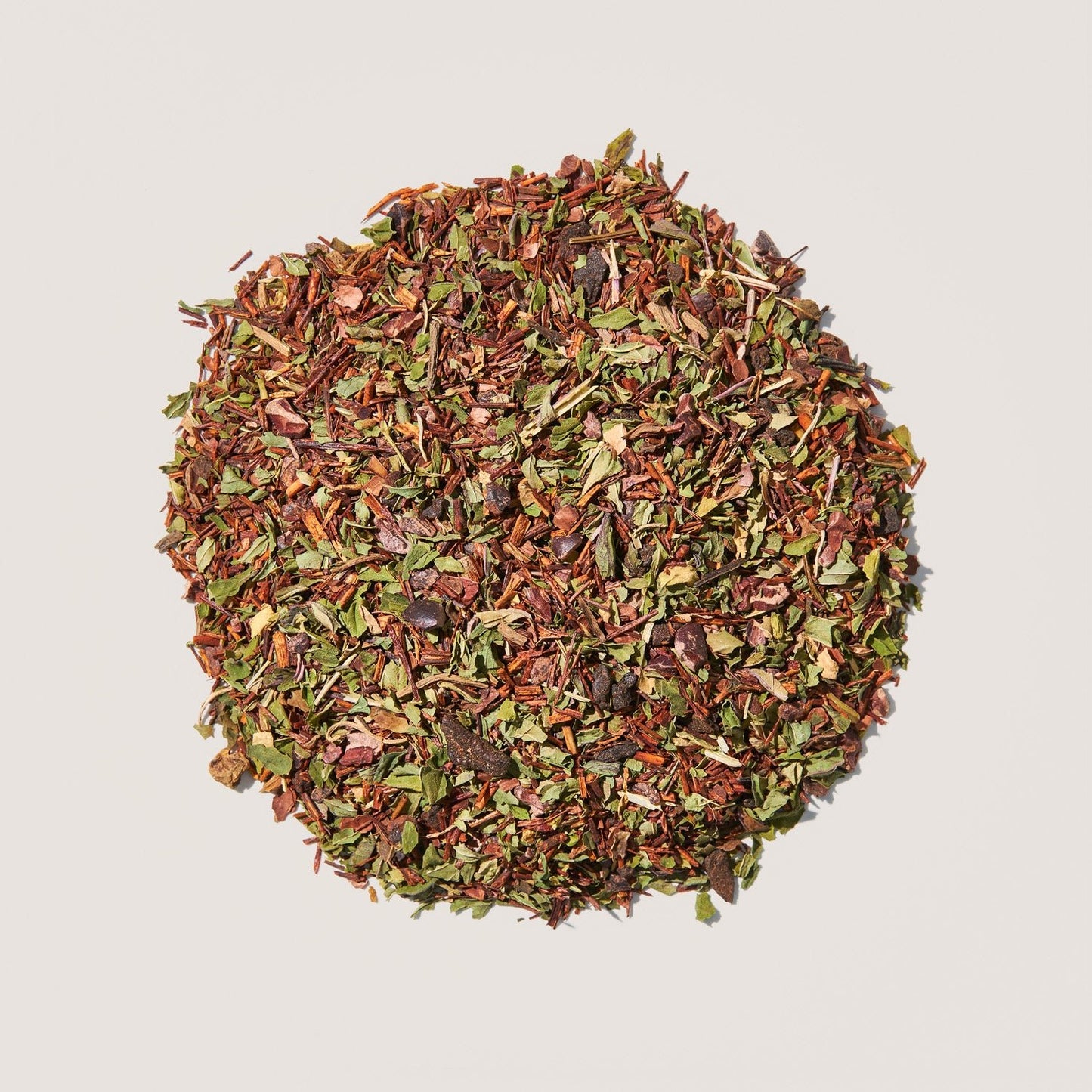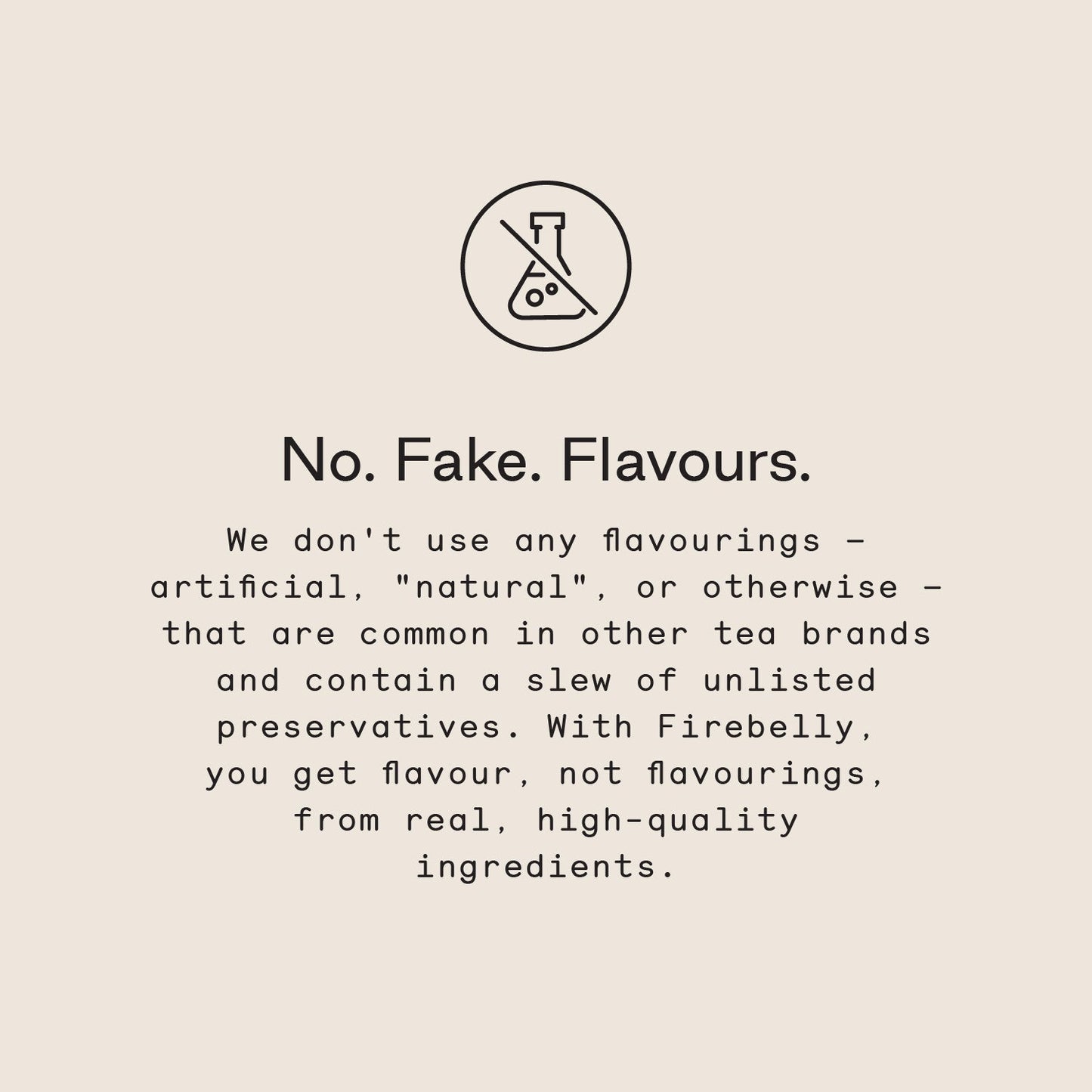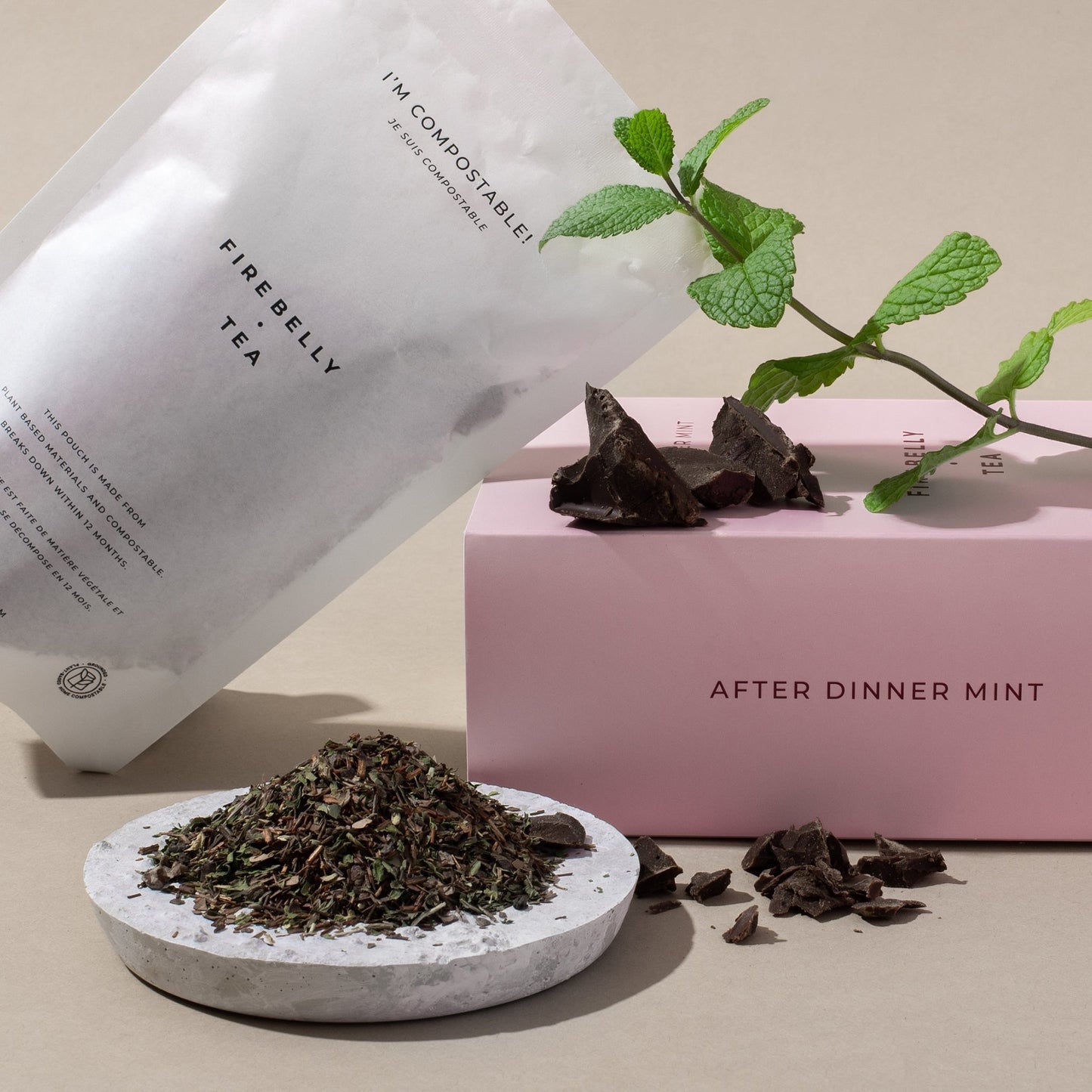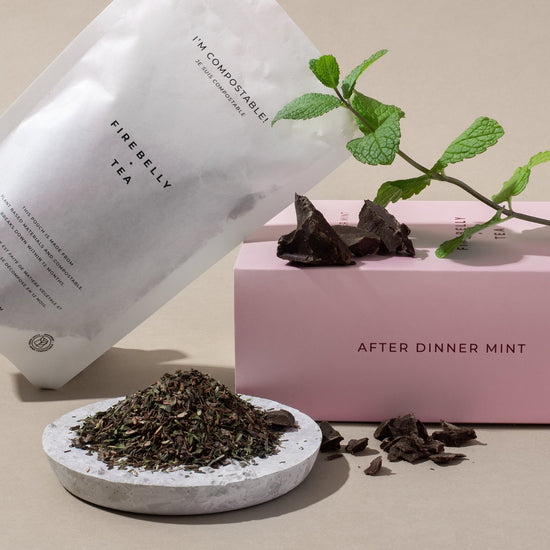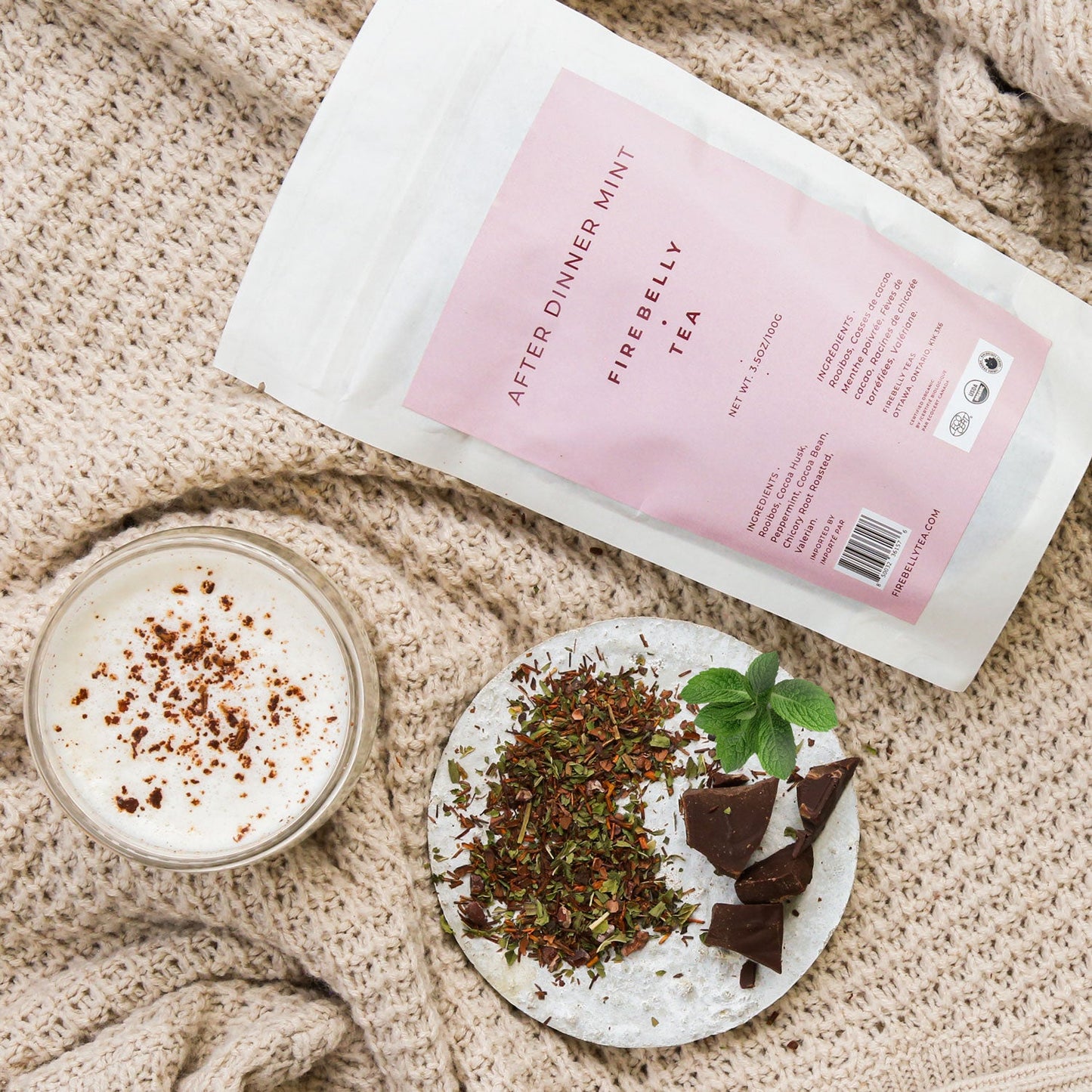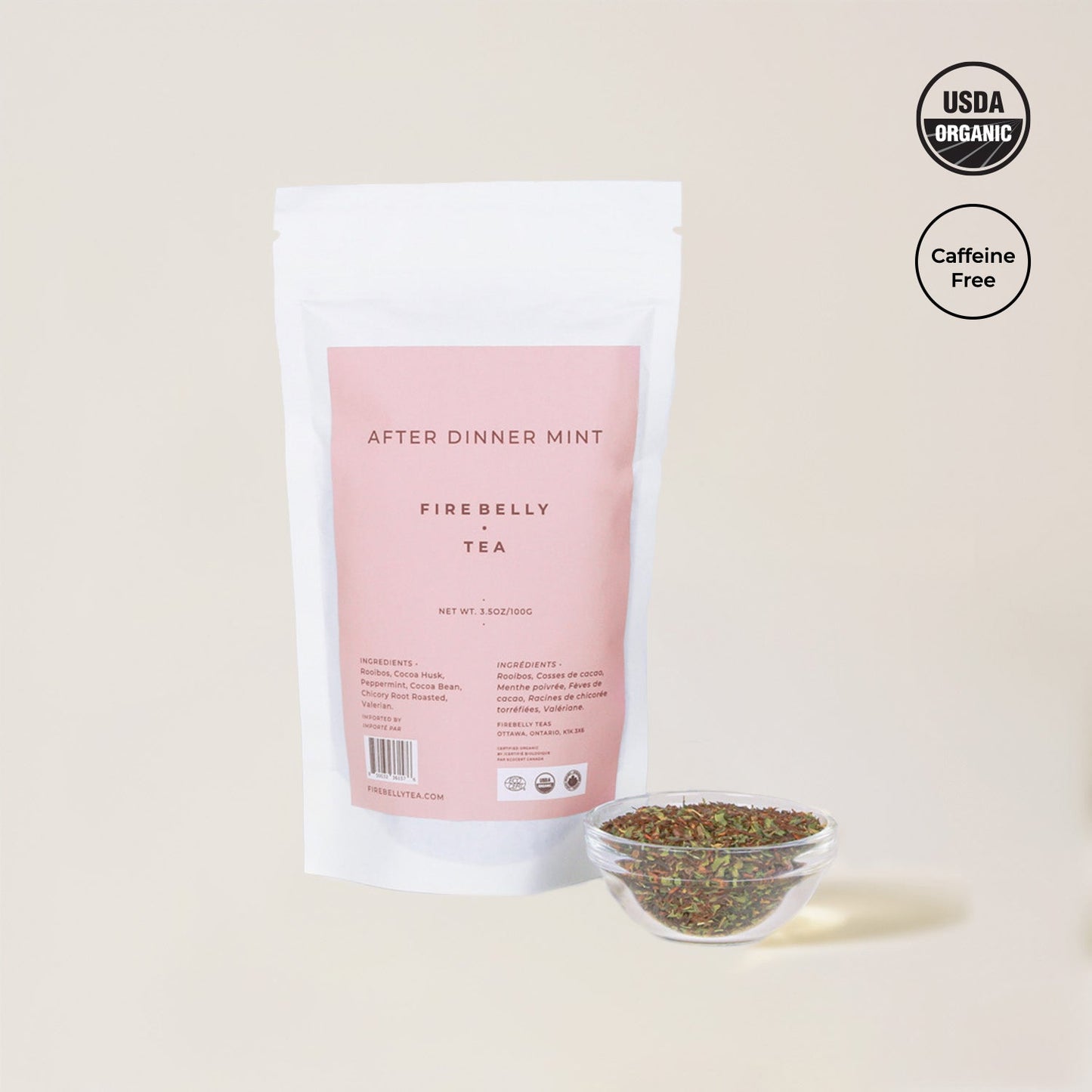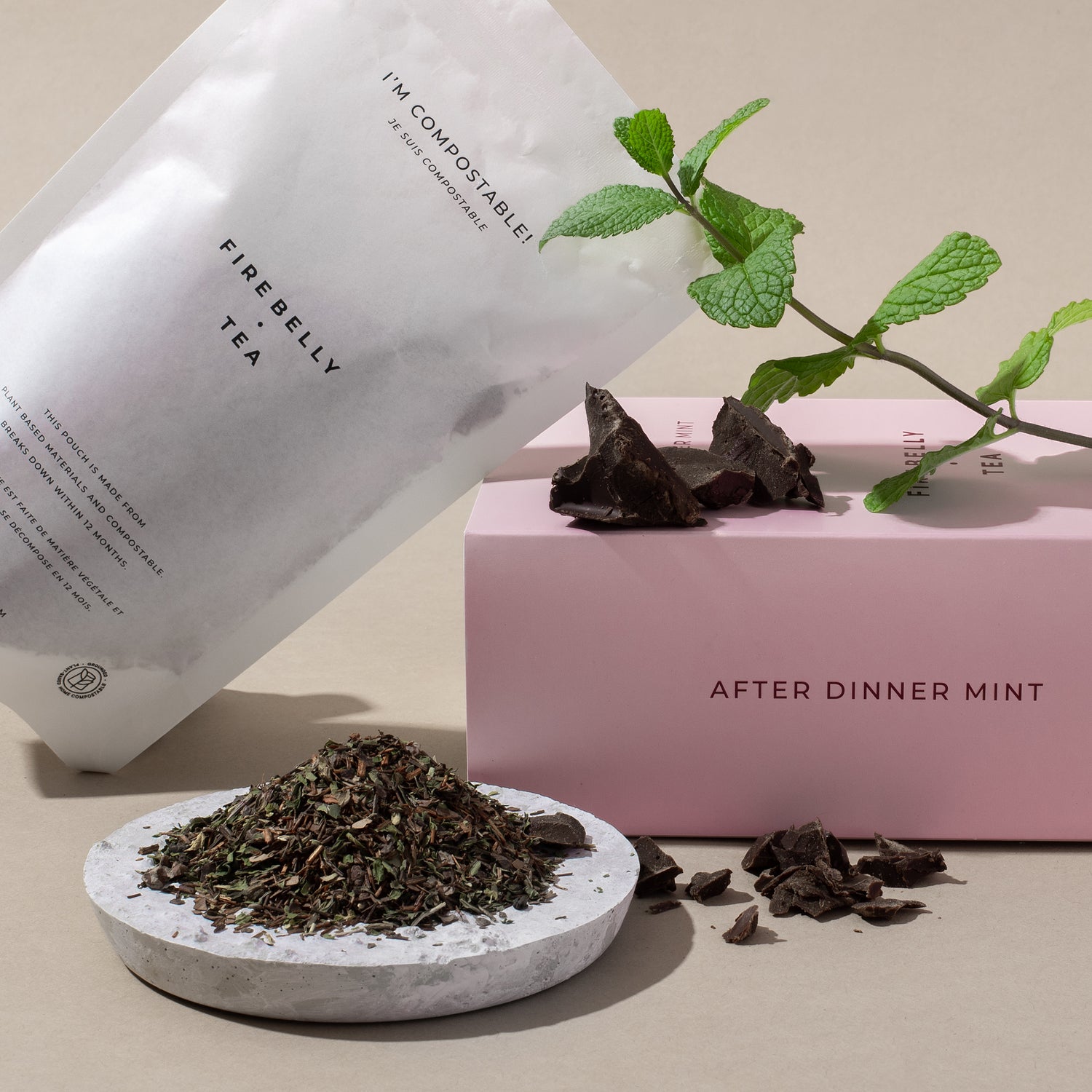 Collapsible content
The Details
This smooth blend of chocolate and mint tastes like an After Eight, without all the sugar and fake flavours. Mint helps you digest, valerian root helps you relax, and chocolate makes it all taste like dessert. Sip on this in the evening instead, and you'll feel better and sleep better – no surprise that After Dinner Mint is a best seller.
INGREDIENTS

Rooibos, Cocoa Husk, Peppermint, Cocoa Bean, Roasted Chicory Root, Valerian Root. | 3.5oz - 100g
BENEFITS

✓ Valerian root may improve sleep and promote relaxation.
✓ Peppermint may relieve digestive symptoms, such as gas, bloating, and indigestion.
✓ Chocolate is better than sex (the jury's still out on that).
How To Steep

HOT
1. Add 1 tbsp. of After Dinner Mint to your Firebelly Tea Strainer.
2. Pour slightly below boiling water (90˚C/195˚F) over your leaves.
3. Steep for 5-7 minutes.
Note: The longer you steep, the more chocolaty the cup gets.
4. Remove your strainer and enjoy the perfect cup.

ICED
1. Follow all of the HOT steps but use 2 tbsp. of After Dinner Mint.
2. Pour steeped tea over ice.

LATTE
1. Follow all of the HOT steps but use 2 tbsp. of After Dinner Mint.
2. Fill your Firebelly Teacup ¾ of the way.
3. Pour frothed milk over tea.
30-Day Money-Back Guarantee

Feel great about your purchase knowing it's risk-free. If you have any questions or concerns when you receive your order, just contact us within 30 days.
Certified Organic
Caffeine Free
Real Ingredients
No Sugar
Compostable Pouch