Makes Good Sencha
antioxidants
energy
focus
Premium Japanese sencha and gyokuro green teas.
Smooth, sustained energy without the crash.
Antioxidants protect cells and reduce inflammation.
Crafted with 100% pure ingredients. No added sugar, flavourings, preservatives, or anything else.
Green tea is proven to aid metabolism, skin, brain function, and more.
Makes 25-30 cups.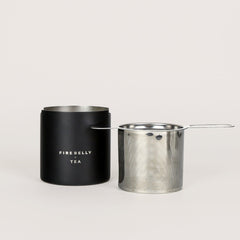 Tea Strainer
1 universal Tea Strainer with laser-perforated mesh
$24.95 CAD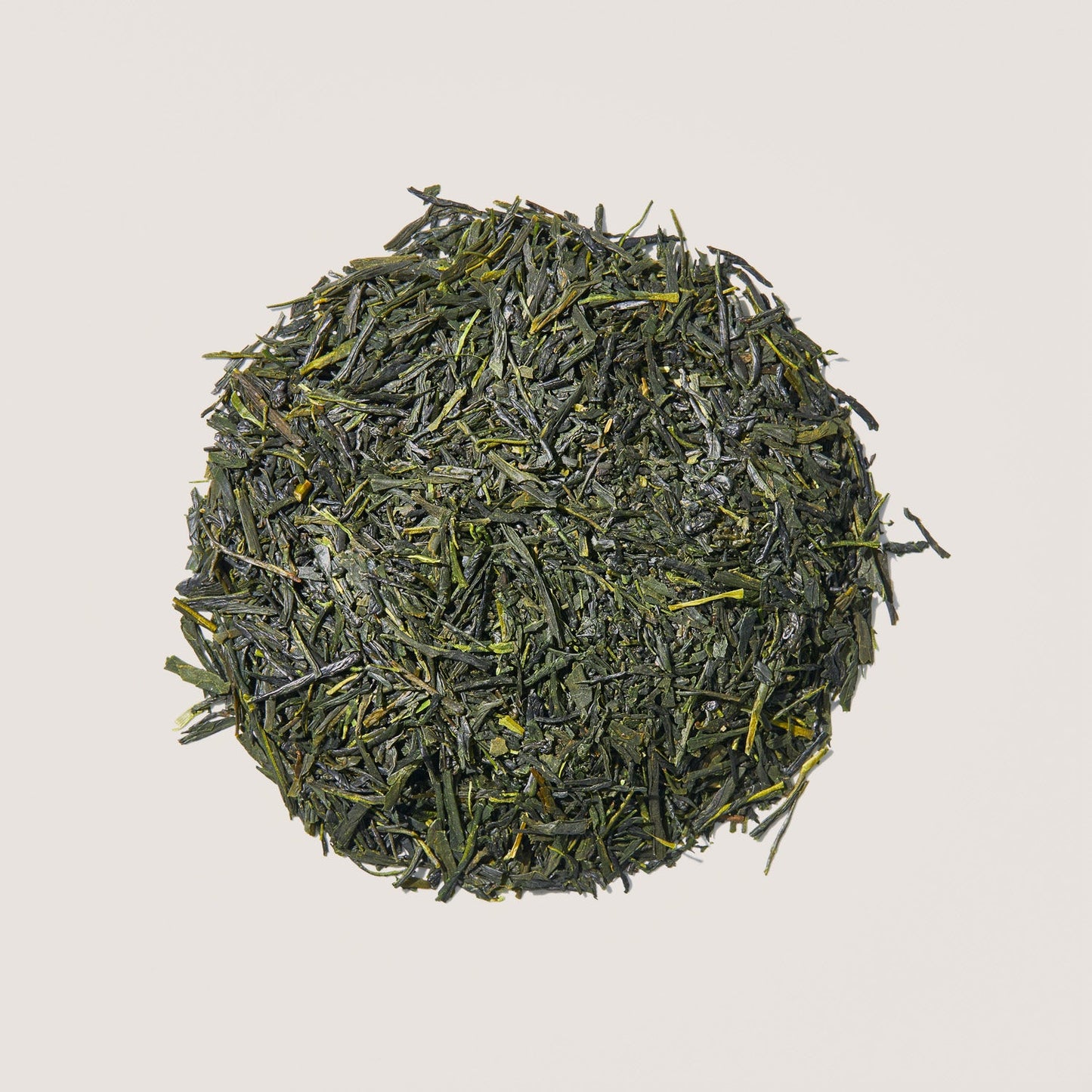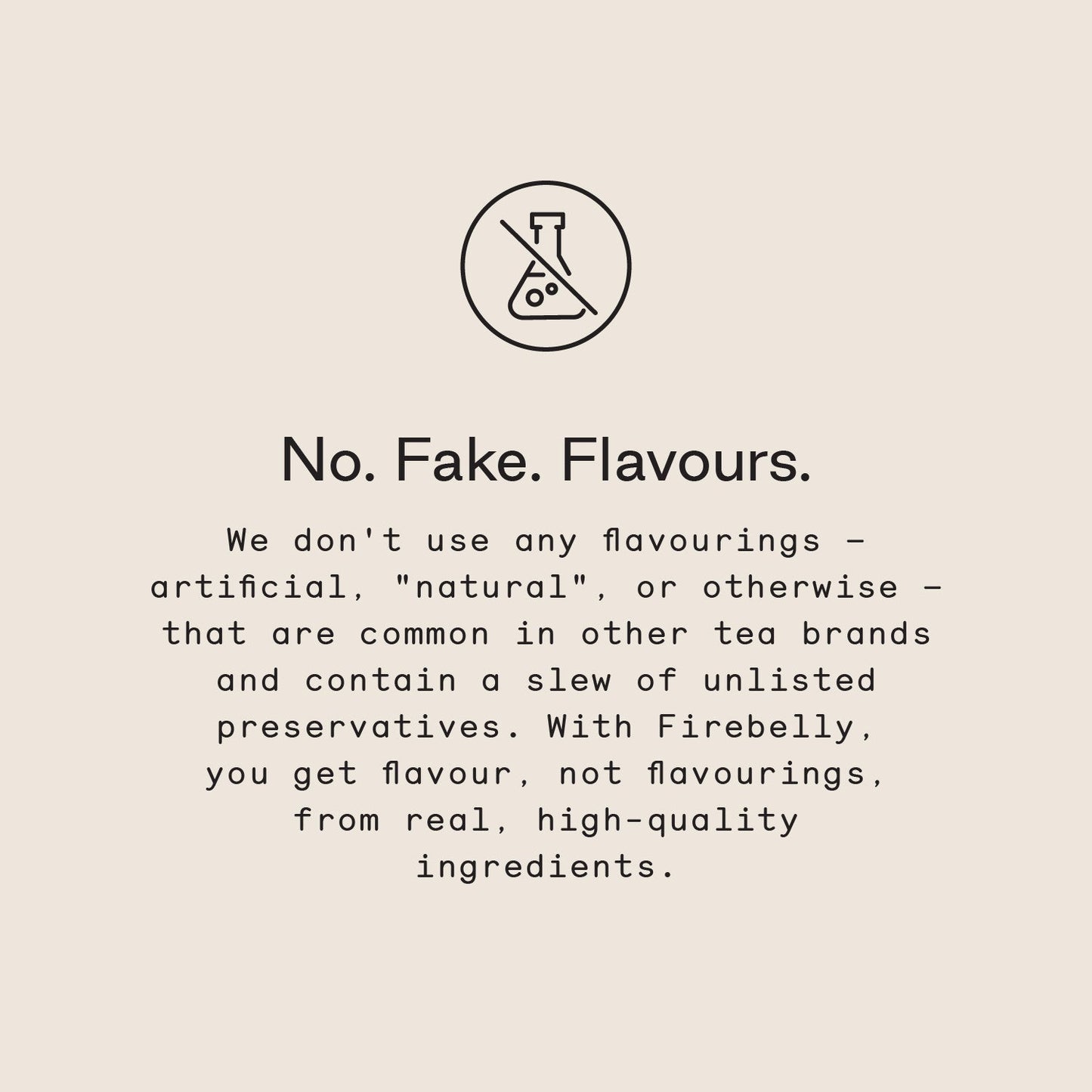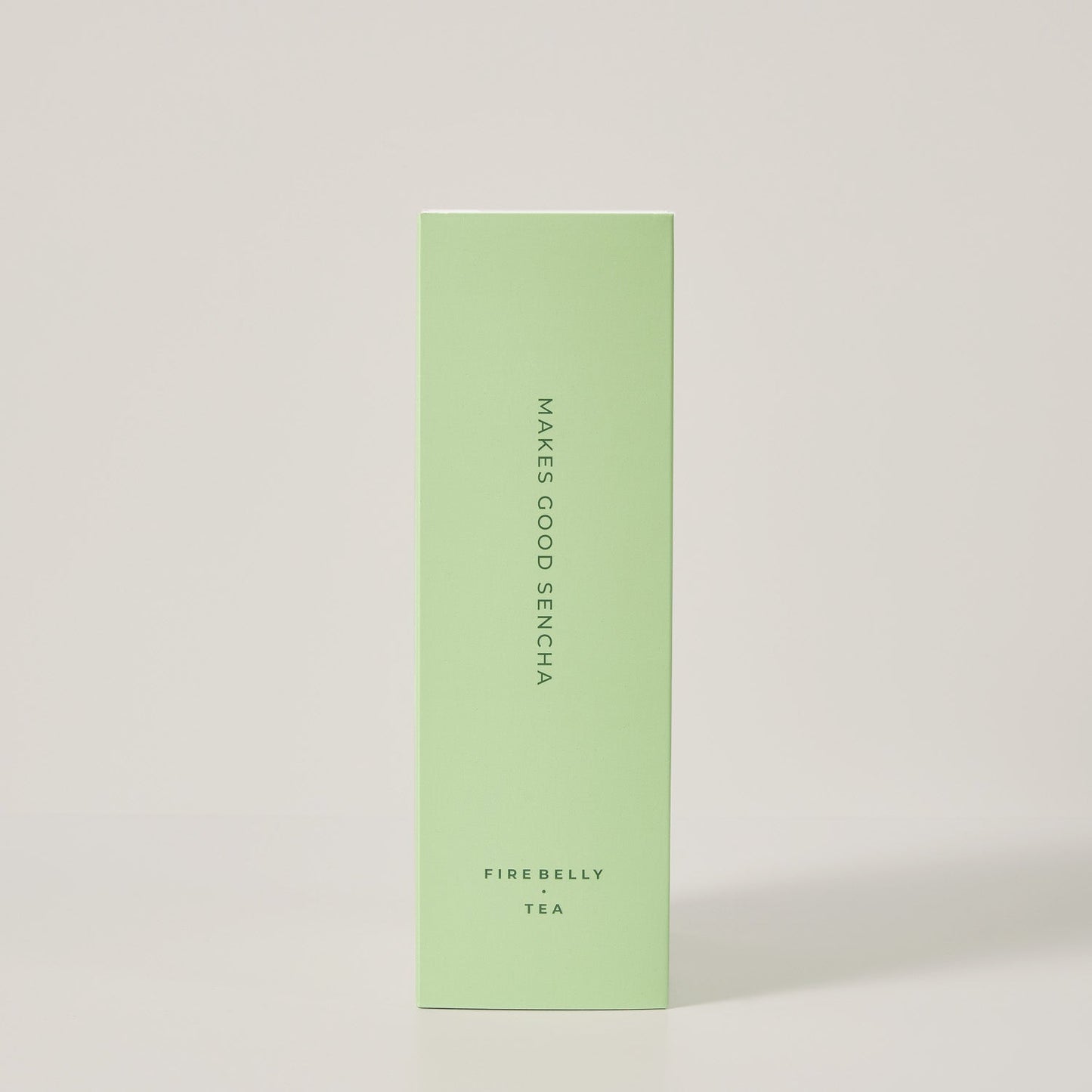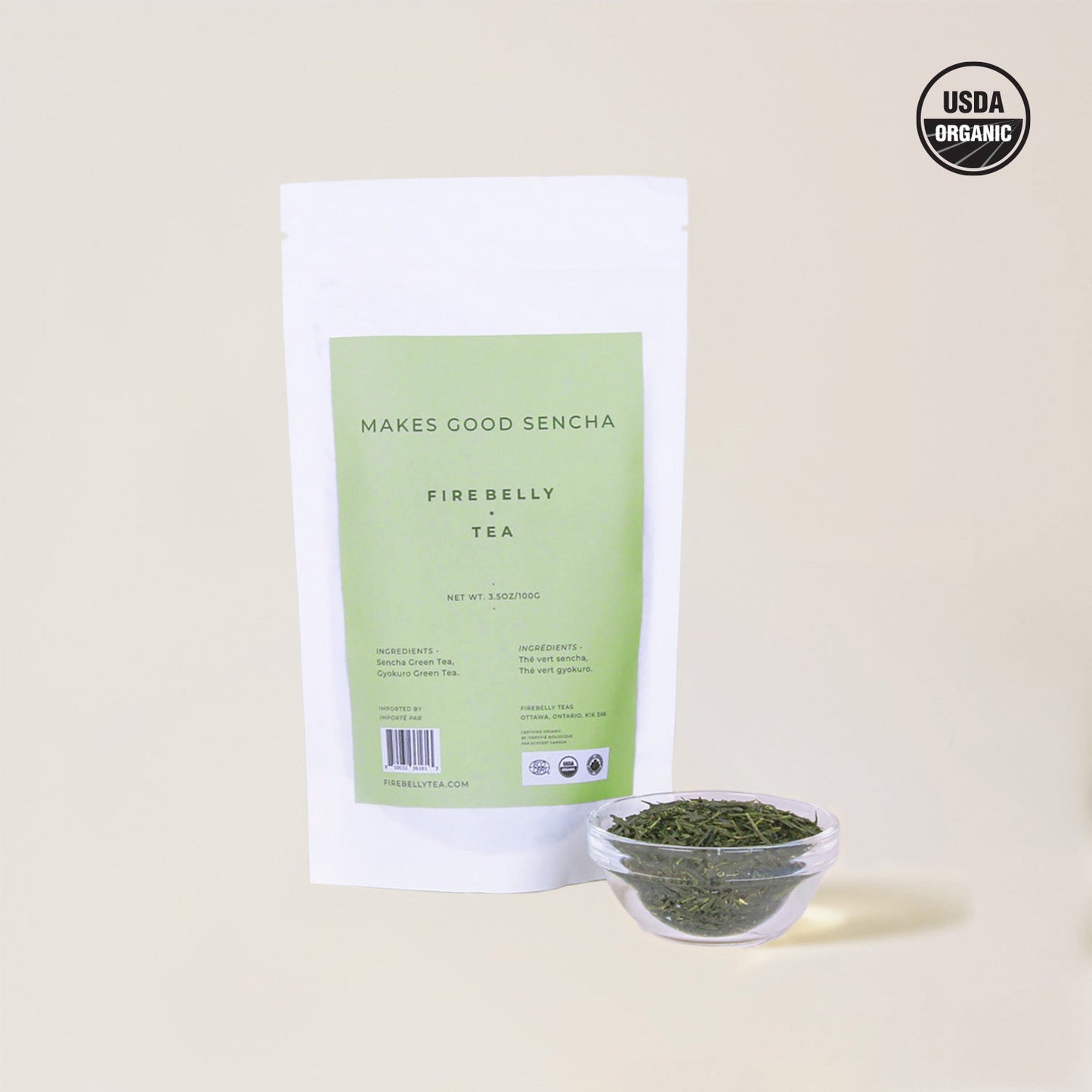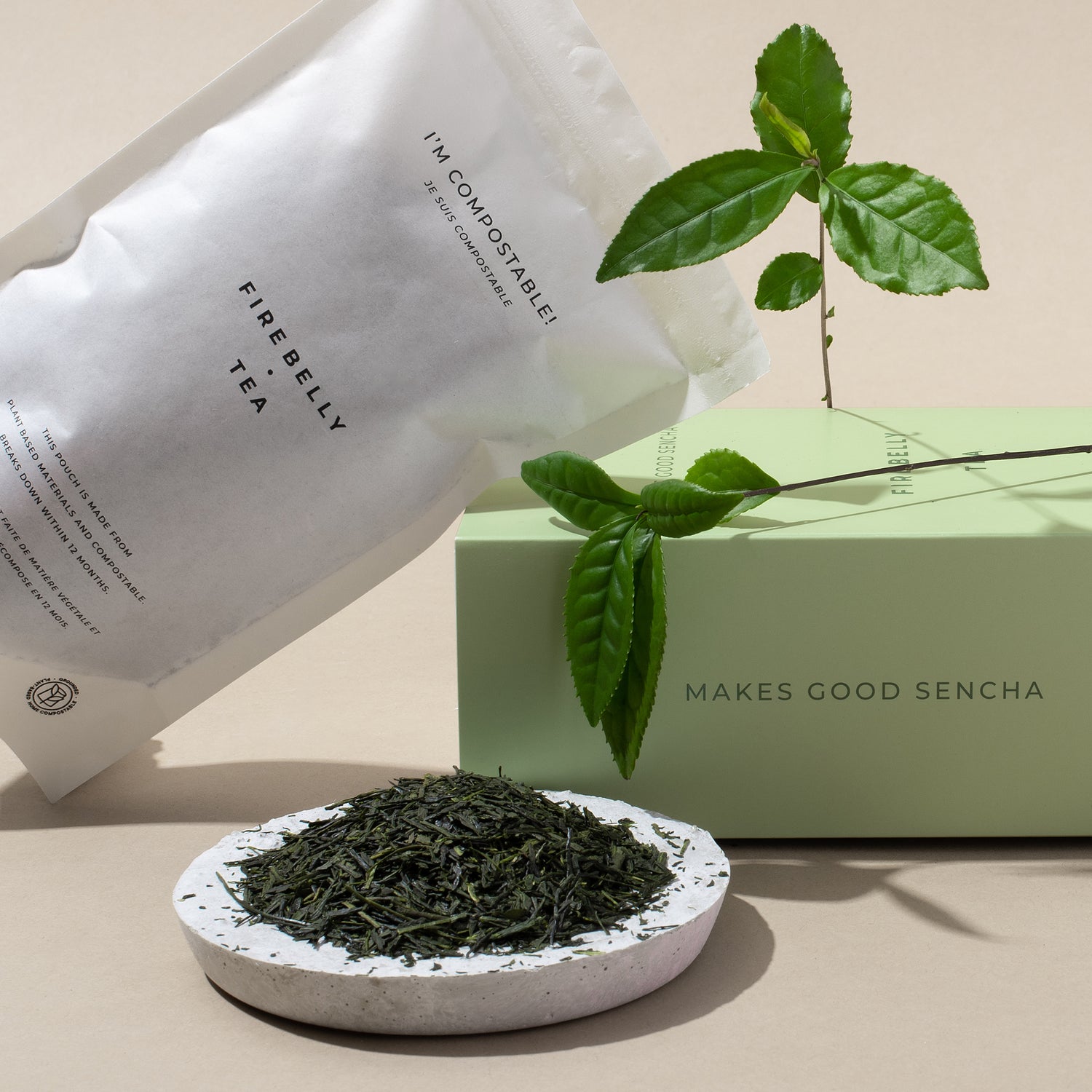 Collapsible content
The Details
This is the best green tea you've ever tasted. We blended the highest-quality sencha green tea and gyokuro green tea, and we were blown away by the result. Makes Good Sencha is rich in the buttery notes of our fine sencha, and also refreshingly bright from our shaded gyokuro tea. Super flavorful, perfectly balanced, and loaded with all of the much-studied benefits of green tea.
INGREDIENTS

Sencha Green Tea, Gyokuro Green Tea. | 3.5oz - 100g
BENEFITS

✓ Improves mental energy, focus, and concentration thanks to the perfect balance of caffeine and L-theanine.
✓ Improves mood and reduces anxiety.
✓ Helps regulate blood sugar and metabolism.
✓ Antioxidants protect cells, reduce inflammation, and promote longterm wellness.
✓ Improves skin health and appearance.
How To Steep

1. Add 1 tbsp. of Makes Good Sencha to your Firebelly Tea Strainer.
2. Pour warm water (75˚C/170˚F) over your leaves
Note: Don't pour boiling water over green tea; your steep will come out bitter. Let the water cool slightly before pouring.
3. Steep for 2-3 minutes: 2 minutes will give you a sweeter cup. 3 minutes will give you a more caffeinated cup. To get the best taste, opt for a shorter steep. All the caffeine and flavour you need will come through in the first few minutes. A longer steep will leave you with a bitter cup.
4. Remove your strainer and enjoy the perfect cup.
30-Day Money-Back Guarantee

Feel great about your purchase knowing it's risk-free. If you have any questions or concerns when you receive your order, just contact us within 30 days.
Certified Organic
Sustained Energy
No Flavourings
High in Antioxidants
Compostable Pouch