Paradise
Caffeine-free herbal tea with real chamomile and lavender.
Chamomile and lemon verbena help you sleep and aid digestion.
Crafted with 100% pure ingredients. No added sugar, flavourings, preservatives, or anything else.
Light, soothing flavour with subtle layers.
Makes 25-30 cups.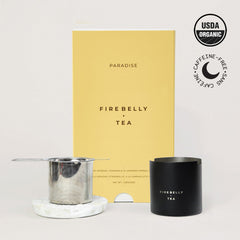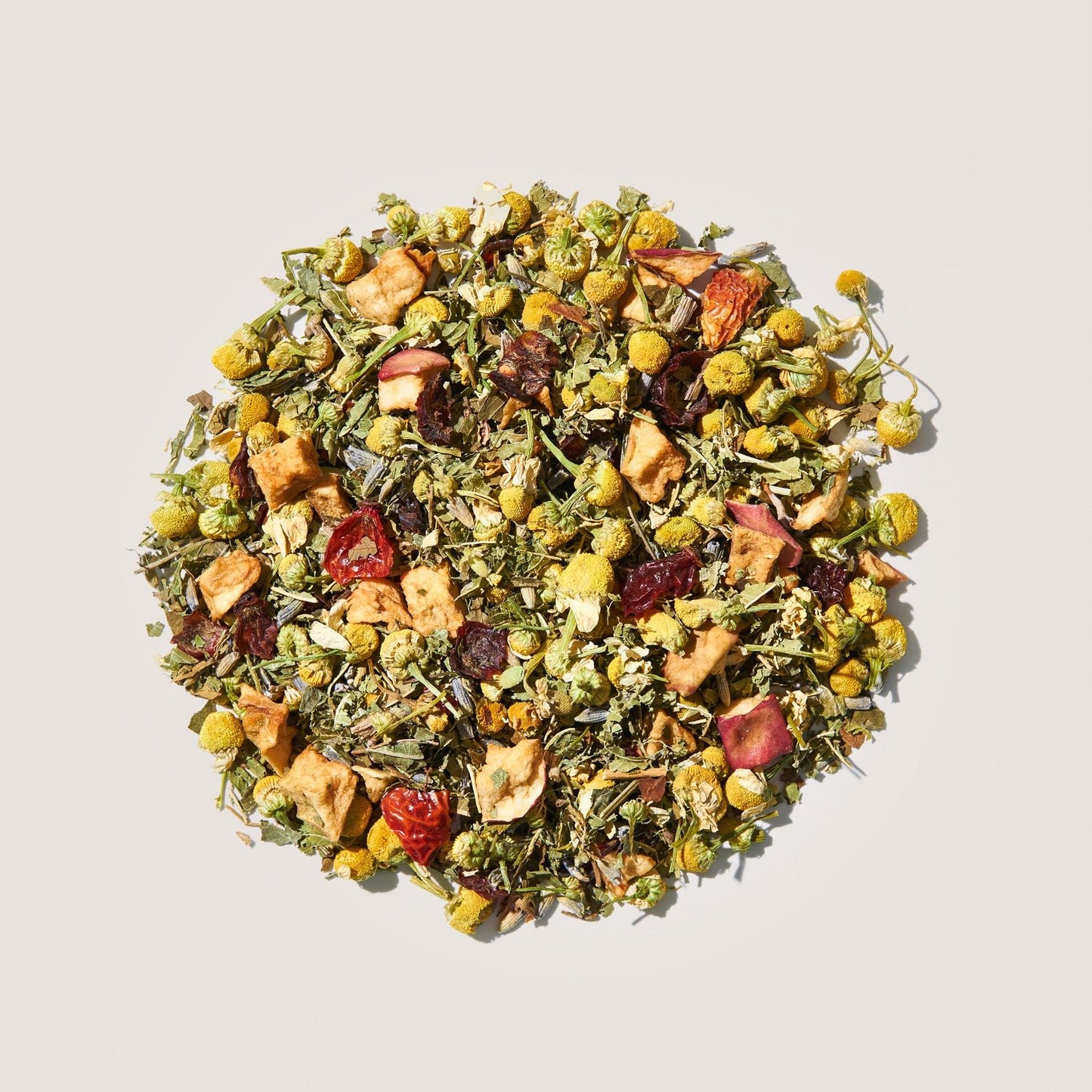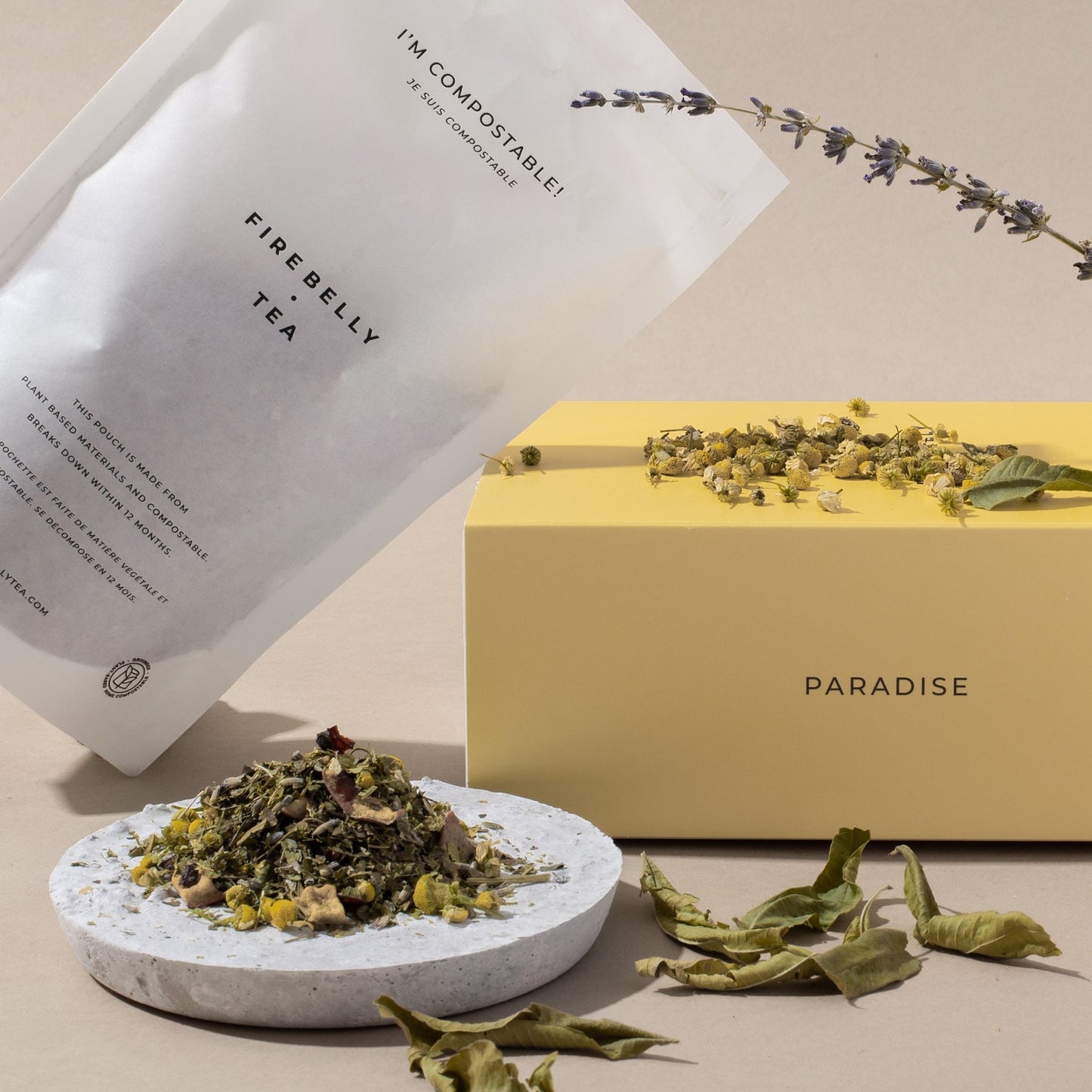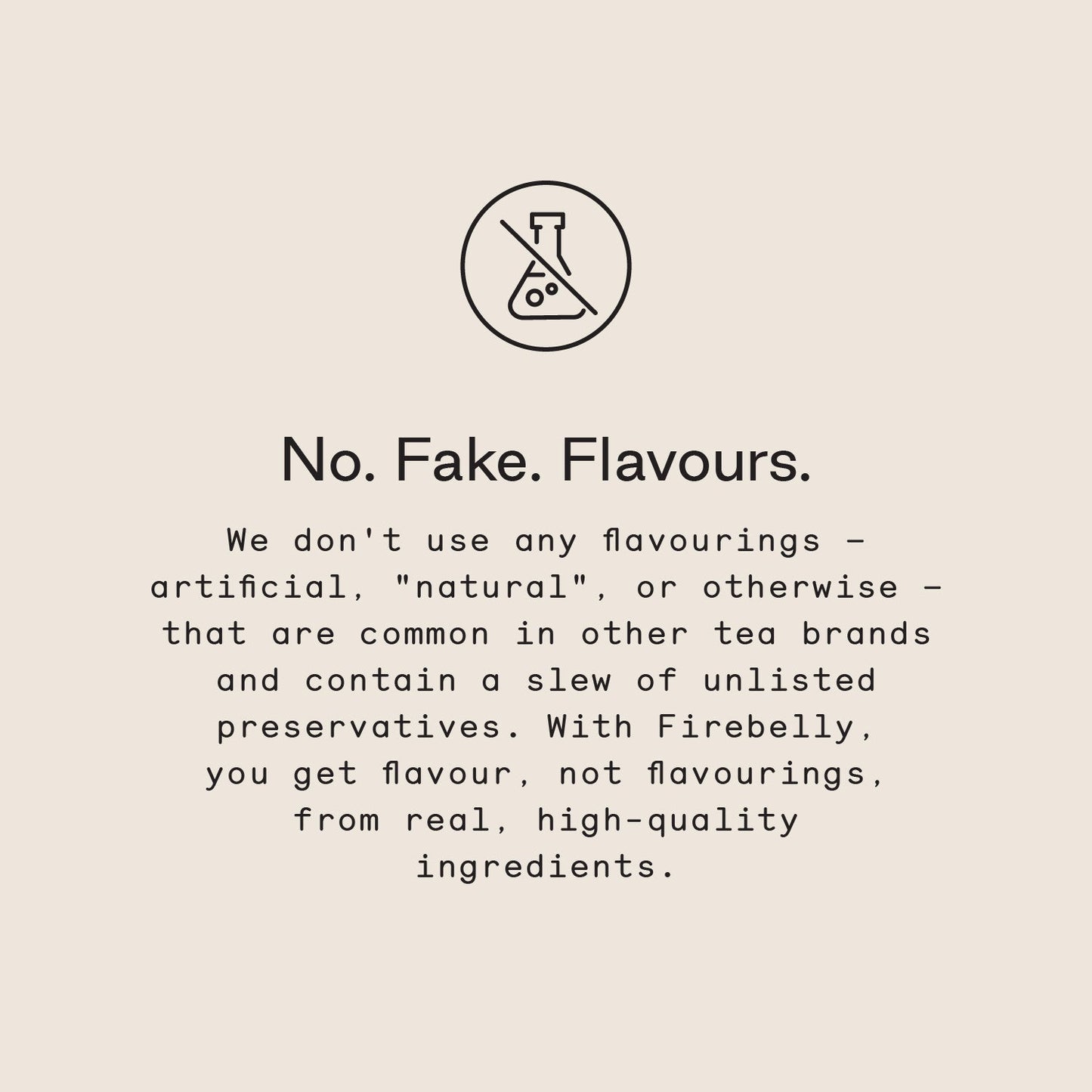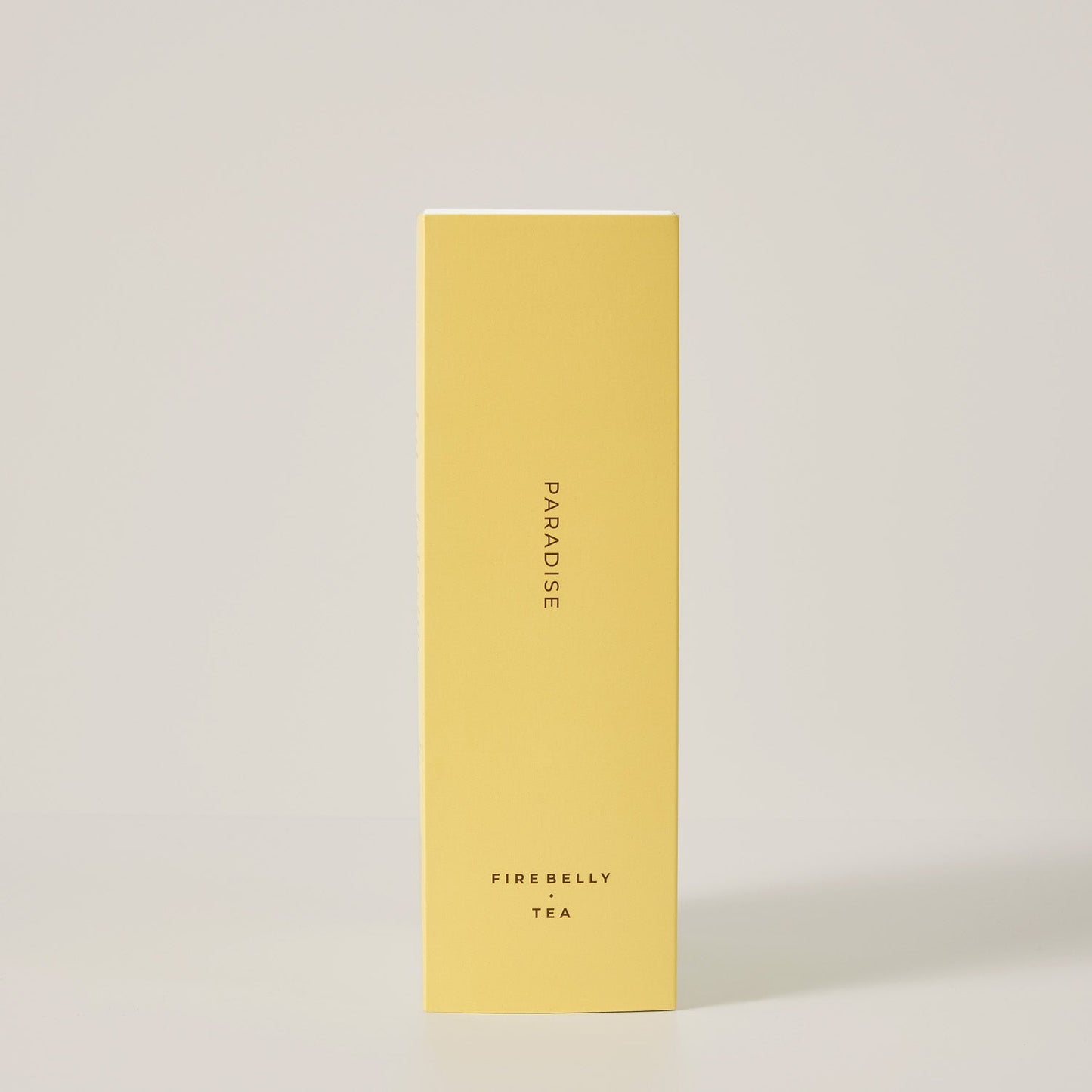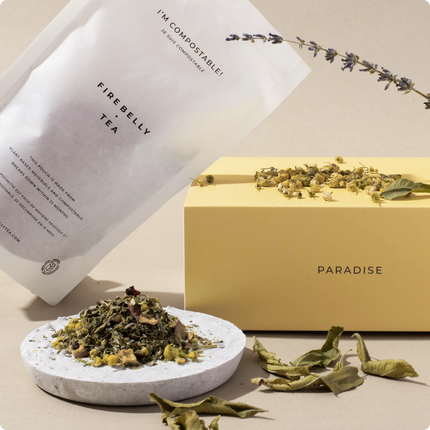 Collapsible content
The Details
Find yourself a little piece of paradise anytime, anywhere. This relaxing chamomile tea is light and satisfying at the same time, layered with subtle lemon verbena and lavender notes. Apple and rosehips add body and sweetness.
INGREDIENTS

Lemon Verbena Leaves, Chamomile, Apple, Sweet Blackberry Leaves, Lavender, Rosehips. | 1.59oz - 45g
BENEFITS

✓ Chamomile can help you sleep and aid digestion.
✓ Lemon verbena also helps with relaxation and acts as a detox.
✓ A mindful evening tea ritual can help you unwind at the end of the day.
How To Steep

1. Add 1 tbsp. of Paradise to your Firebelly Tea Strainer.
2. Pour slightly below boiling water (90˚C/195˚F) over your leaves.
3. Steep for 5-7 minutes.
Note: The longer you steep, the more complex and flavourful the cup gets.
4. Remove your strainer and enjoy the perfect cup.
30-Day Money-Back Guarantee

Feel great about your purchase knowing it's risk-free. If you have any questions or concerns when you receive your order, just contact us within 30 days.
Certified Organic
Caffeine Free
Real Ingredients
Aids Sleep
Compostable Pouch