Dark Chocolate Shake
antioxidants
digestion
relax
Caffeine-free herbal tea with real chocolate.
Guaranteed to surprise you, and become a favourite.
Cocoa is high in antioxidants. Liquorice root aids digestion.
Crafted with 100% pure ingredients. No added sugar, flavourings, preservatives, or anything else.
Chocolately flavour gets richer with longer steep times.
Makes 25-30 cups.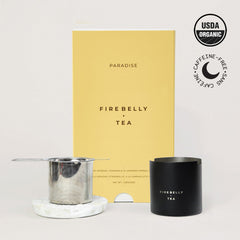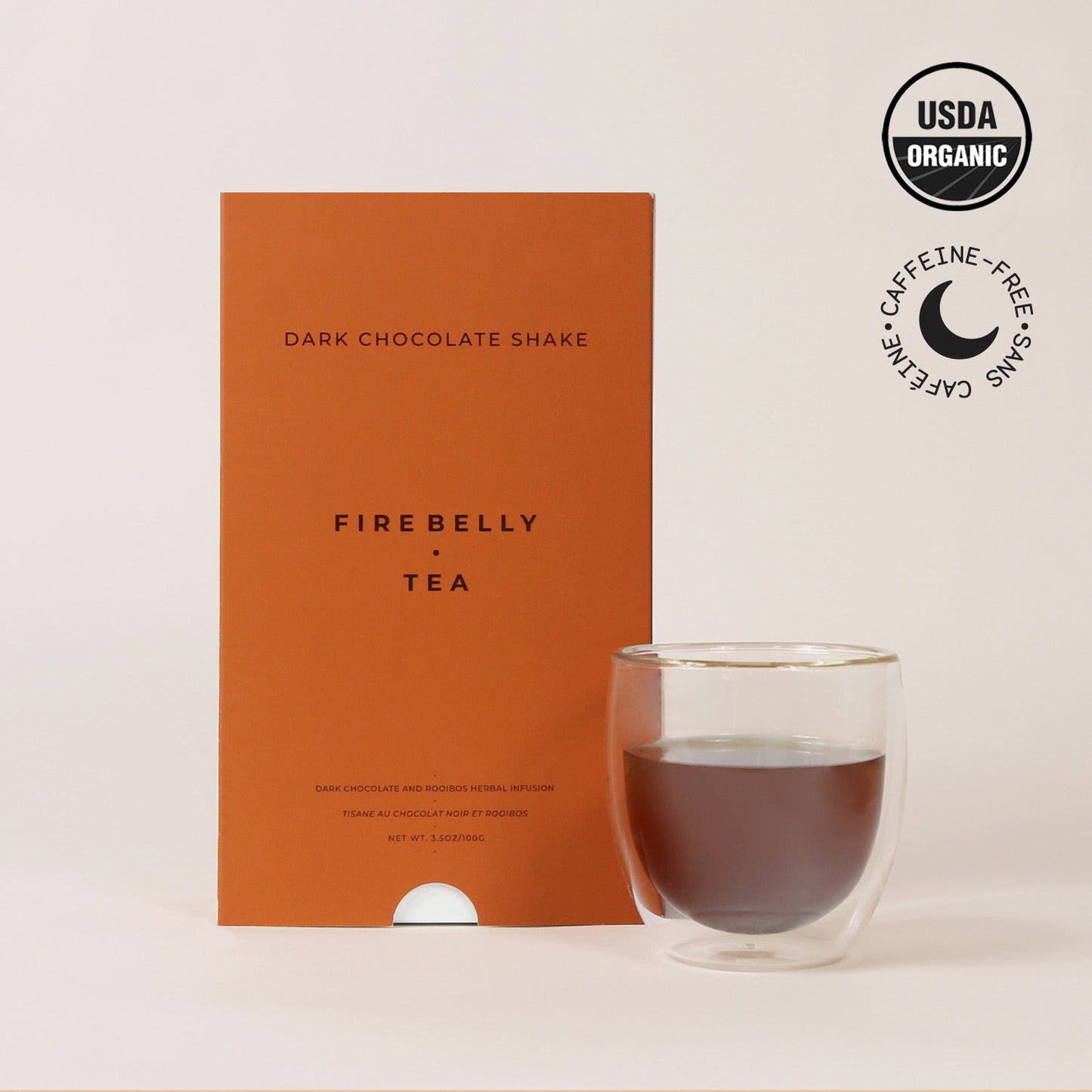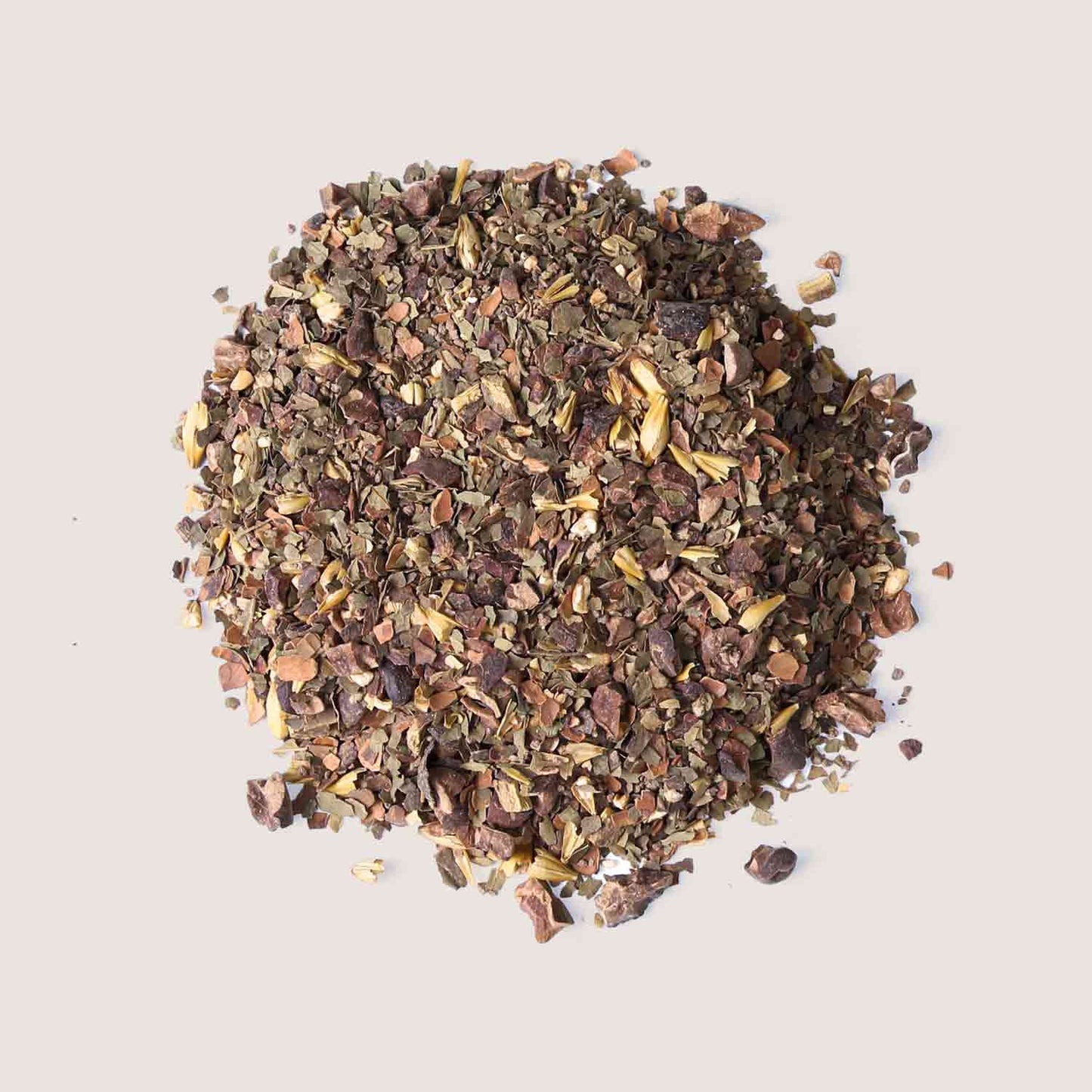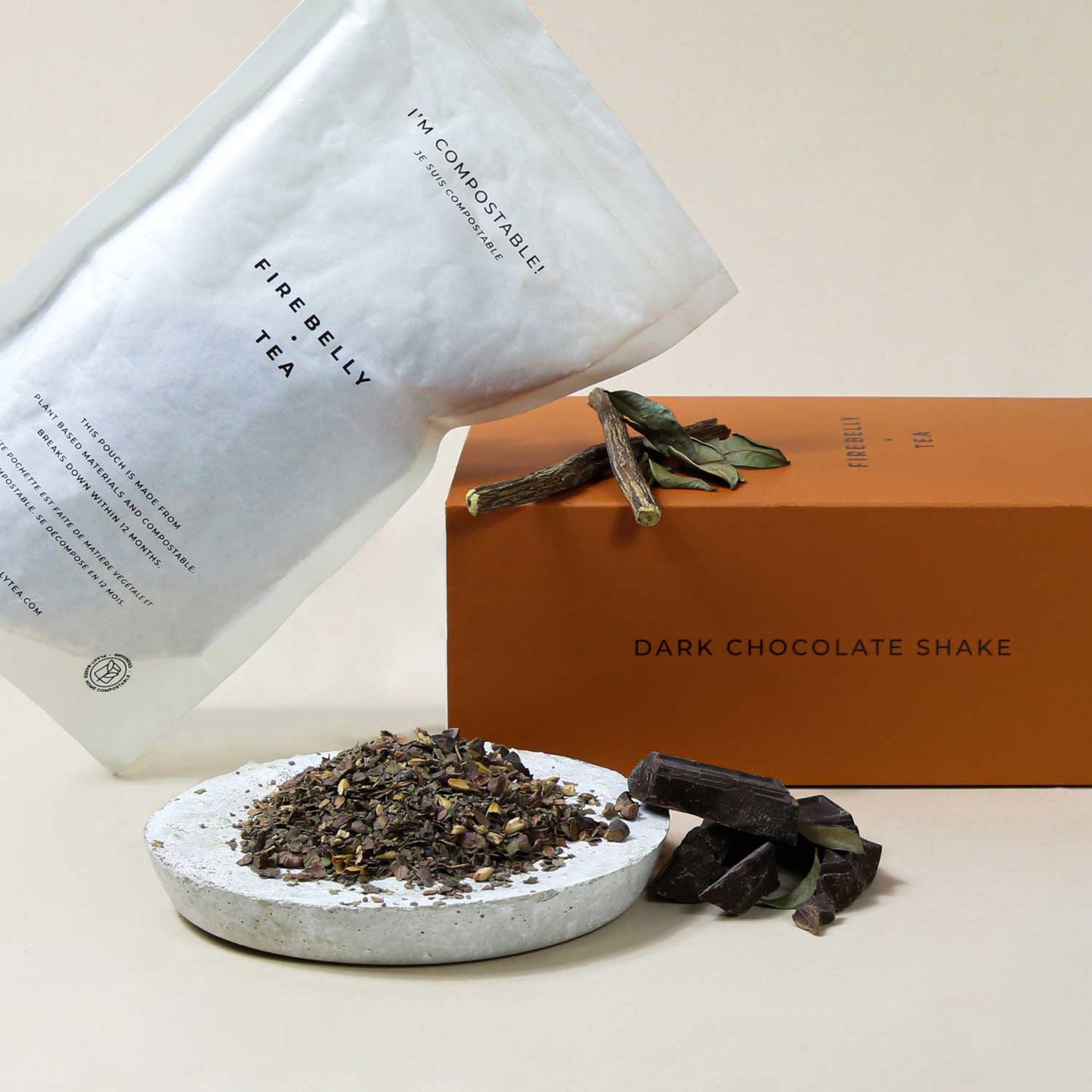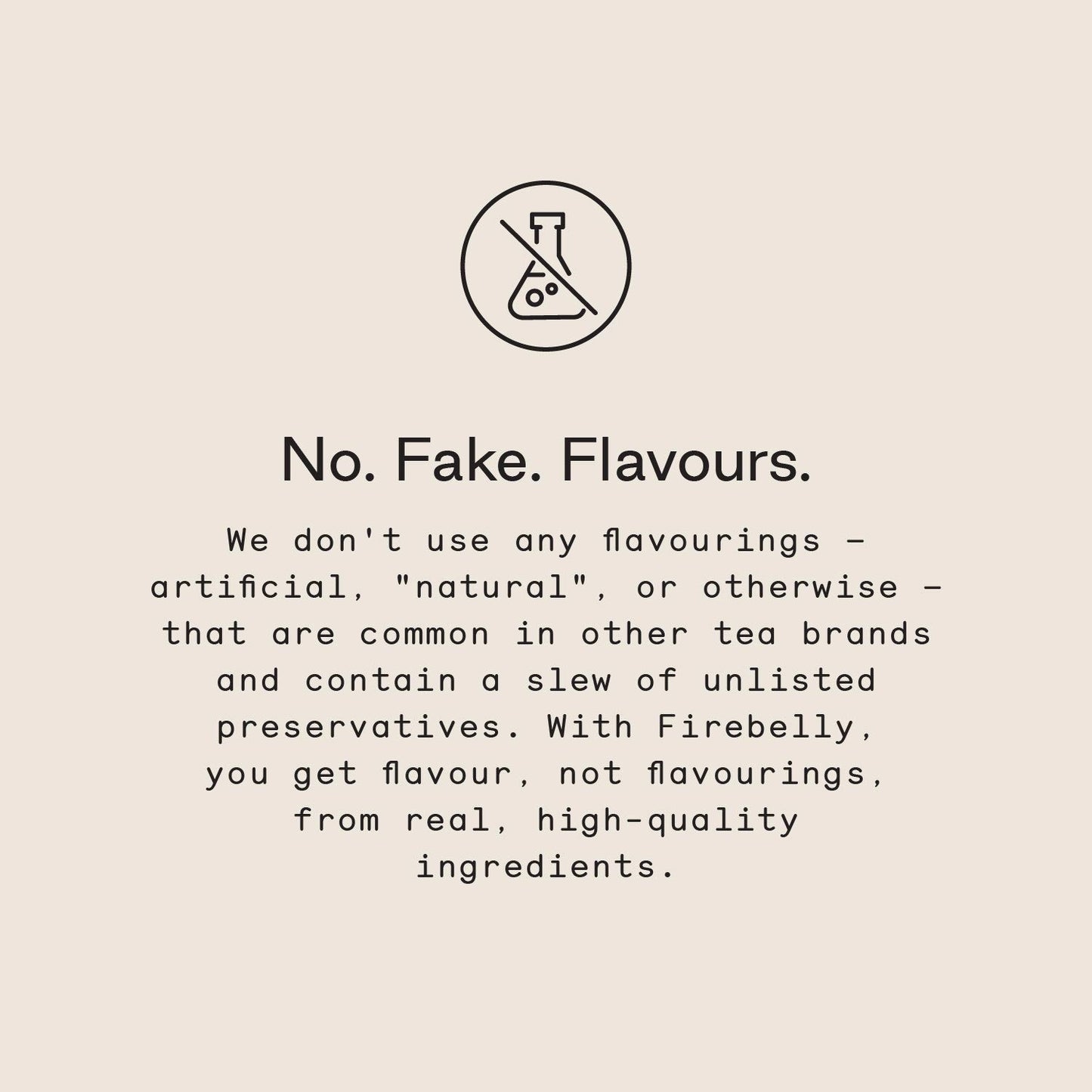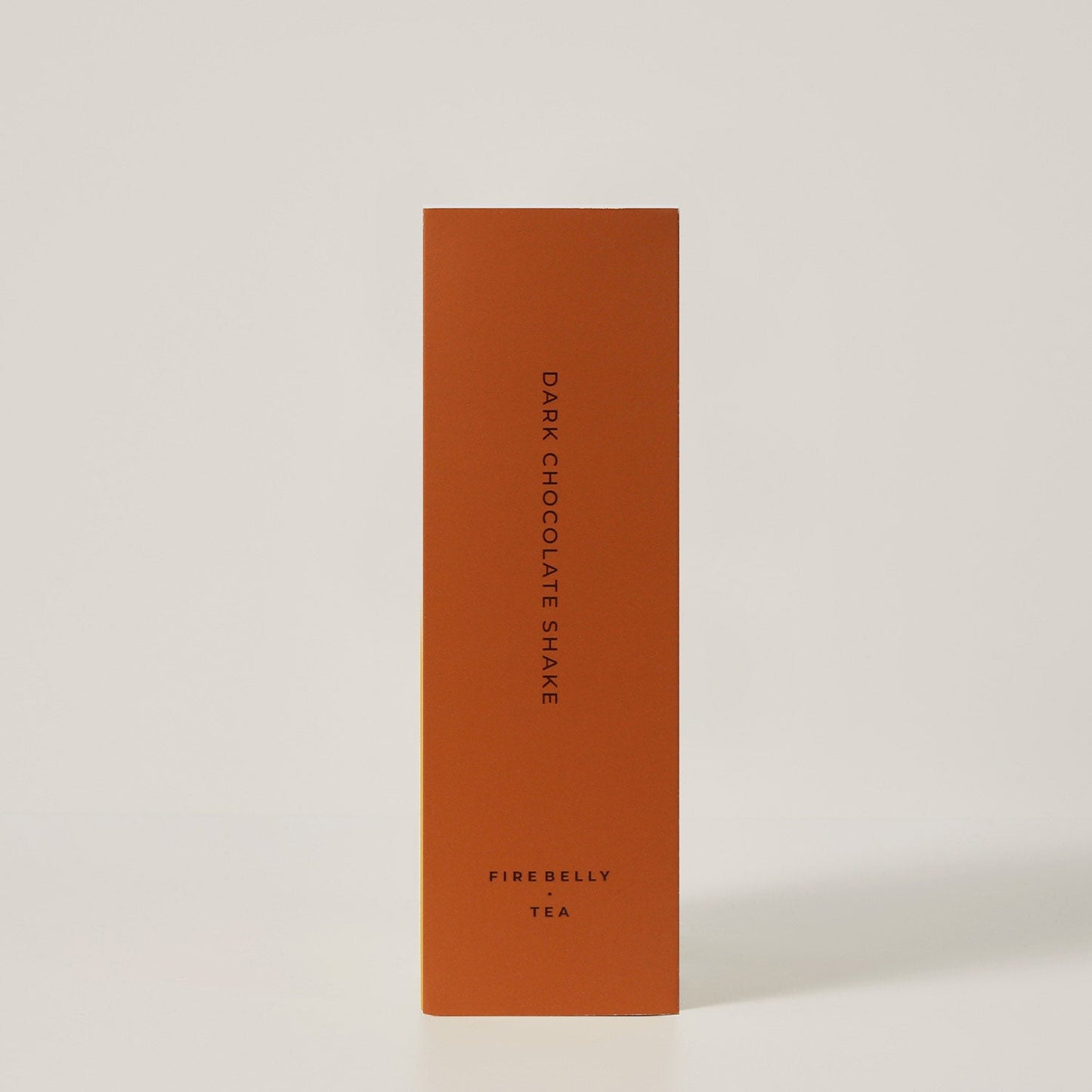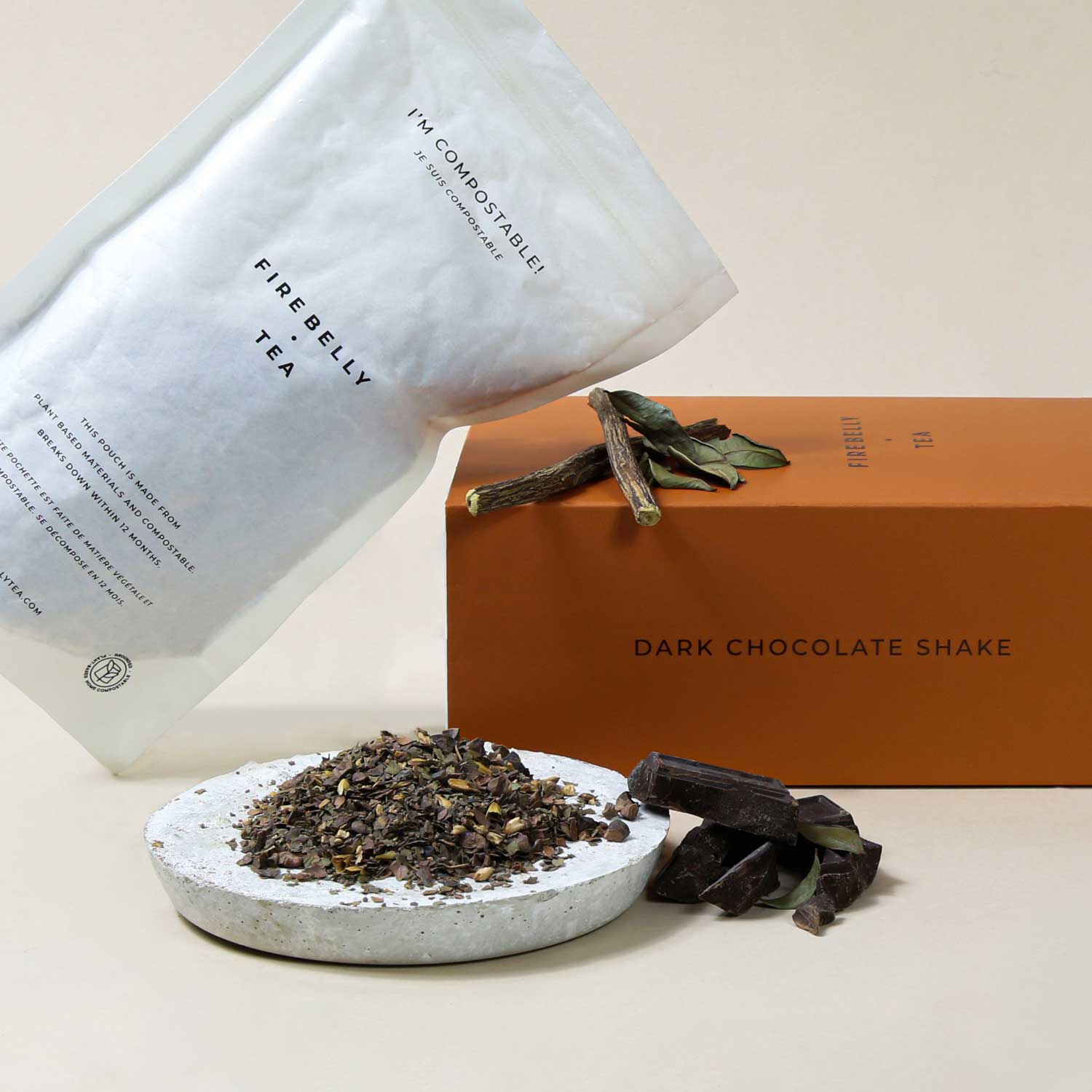 Collapsible content
The Details
We love the way this tea wins everyone over. Just the right amount of sweetness, and rich, thick, chocolately goodness – it feels like drinking a cup of hot cocoa, except that you still feel great after the last sip. If you've got a sweet tooth, you'll be surprised by how a cup of Dark Chocolate Shake can satisfy that craving.
INGREDIENTS

Cocoa Husk, Cocoa Bean, Cocoa Powder, Barley Malt, Rooibos, Sweet Blackberry Leaves, Liquorice Root. CONTAINS BARLEY. | 3.5oz - 100g
BENEFITS

✓ Cocoa is high in antioxidants.
✓ Liquorice root helps support healthy digestion.
How To Steep

HOT
1. Add 1 tbsp. of Dark Chocolate Shake to your Firebelly Tea Strainer.
2. Pour slightly below boiling water (90˚C/195˚F) over your leaves.
3. Steep for 7-9 minutes. Note: The longer you steep, the more chocolaty the cup gets.
4. Remove your strainer and enjoy the perfect cup.

ICED
1. Follow all of the HOT steps but use 1.5-2 tbsp. of Dark Chocolate Shake, and steep for 9-10 minutes or even slightly longer.
2. Pour steeped tea over ice.
Note: Refrigerating your iced tea before enjoying will increase the strength of flavor.

LATTE
1. Follow all of the HOT steps but use 1.5-2 tbsp. of Dark Chocolate Shake.
2. Fill your Firebelly Teacup only ¾ of the way or slightly more.
3. Pour frothed milk over tea.
Note: Also exceptional as an iced latte – just follow the steps above, then pour over ice.
30-Day Money-Back Guarantee

Feel great about your purchase knowing it's risk-free. If you have any questions or concerns when you receive your order, just contact us within 30 days.
Certified Organic
Caffeine Free
Real Ingredients
No Sugar
Compostable Pouch