Cinnamon & Spice Cookie
anti-inflammatory
antioxidants
energy
Black tea with real cinnamon and nutmeg.
Reminiscent of your favorite holiday treats – perfect for the season.
Crafted with 100% pure ingredients. No added sugar, flavourings, preservatives, or anything else.
Smooth caffeine release for sustained energy.
Makes 25-30 cups.
Small Teapot
1 stoneware Small Teapot | 400ml - 13.5 oz
$64.95 CAD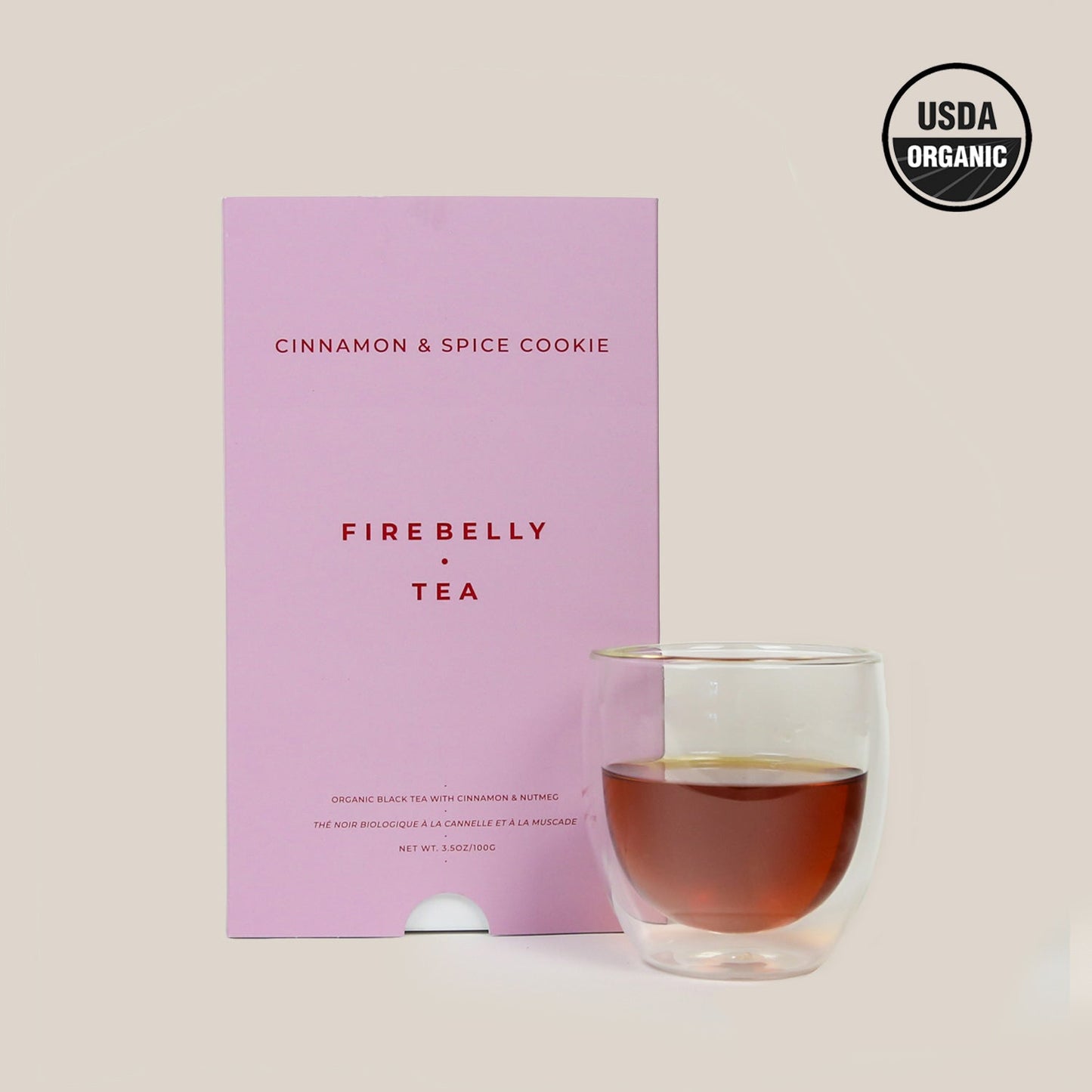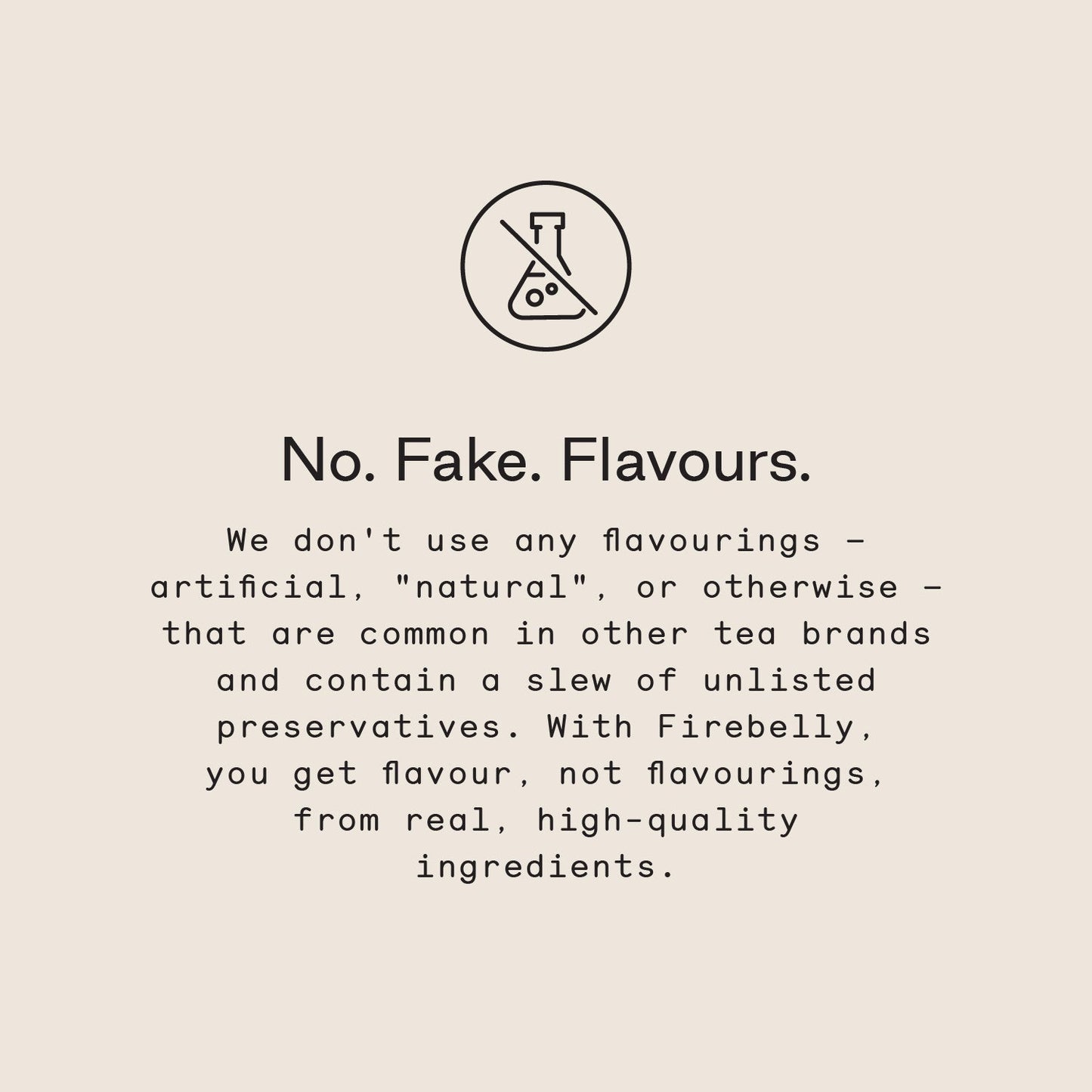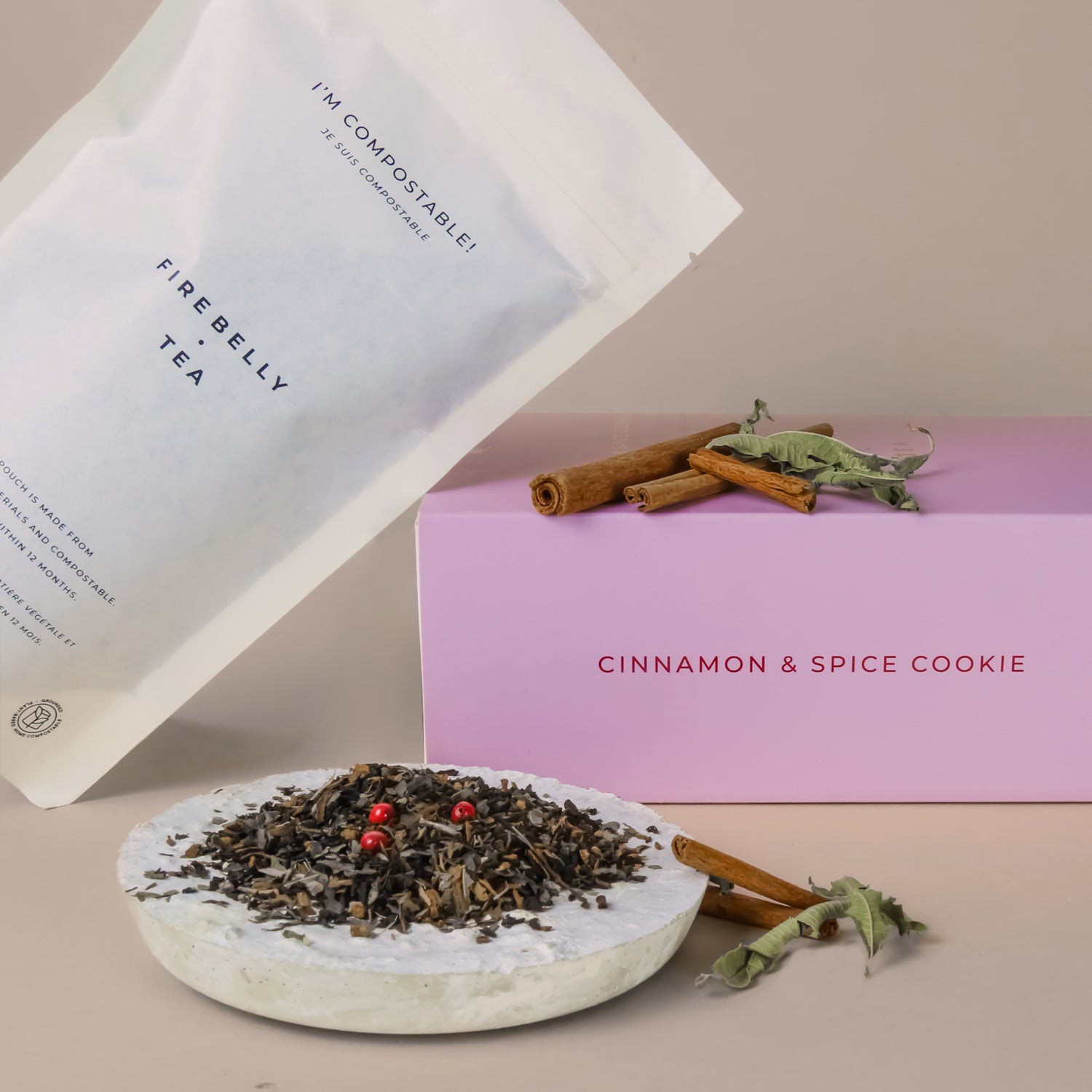 Collapsible content
The Details
Nostalgic cookie flavours without the sugar hangover. This is a treat you can sip on all day, every day, all season long. We combined your favourite cookie spices like cinnamon, nutmeg, and pink pepper with a smooth black tea. Feel great, get that sustained energy boost, and soak up the antioxidants and other benefits. It's called winning.
INGREDIENTS

Black Tea, Cinnamon, Woodruff, Sweet
Blackberry Leaves, Nutmeg, Pink
Pepper. | 3.5oz - 100g
BENEFITS

✓ Black tea contains antioxidants to protect and repair cells.
✓ Caffeine in black tea gives you a smooth, sustained boost of energy.
✓ Cinnamon has anti-inflammatory properties.
How To Steep

HOT
1. Add 1 tbsp. of Cinnamon & Spice Cookie to your Firebelly Tea Strainer.
2. Pour slightly below boiling water (90˚C/195˚F) over your leaves.
3. Steep for 3-5 minutes.
Note: 3 minutes will give you more of the sweet spiced flavour; 5 minutes will give you more black tea flavour and more caffeine.
4. Remove your strainer and enjoy the perfect cup.

LATTE
1. Follow all of the HOT steps but use 2 tbsp. of Cinnamon & Spice Cookie.
2. Fill your Firebelly Teacup ¾ of the way.
3. Pour frothed milk over tea.
30-Day Money-Back Guarantee

Feel great about your purchase knowing it's risk-free. If you have any questions or concerns when you receive your order, just contact us within 30 days.
Certified Organic
Sustained Energy
Real Ingredients
No Sugar
Compostable Pouch