Chai Me Up
antioxidants
digestion
energy
focus
Real chai spices paired with a smooth green tea.
Provides sustained energy without crashes or jitters.
Crafted with 100% pure ingredients. No added sugar, flavourings, preservatives, or anything else.
Loaded with antioxidants and aids digestion.
Makes 25-30 cups.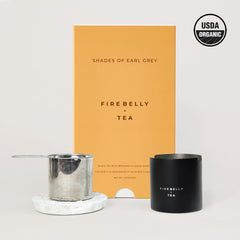 Wake Up Essentials
Choice of caffeinated tea & Tea Strainer with black resting cup
$42.95 CAD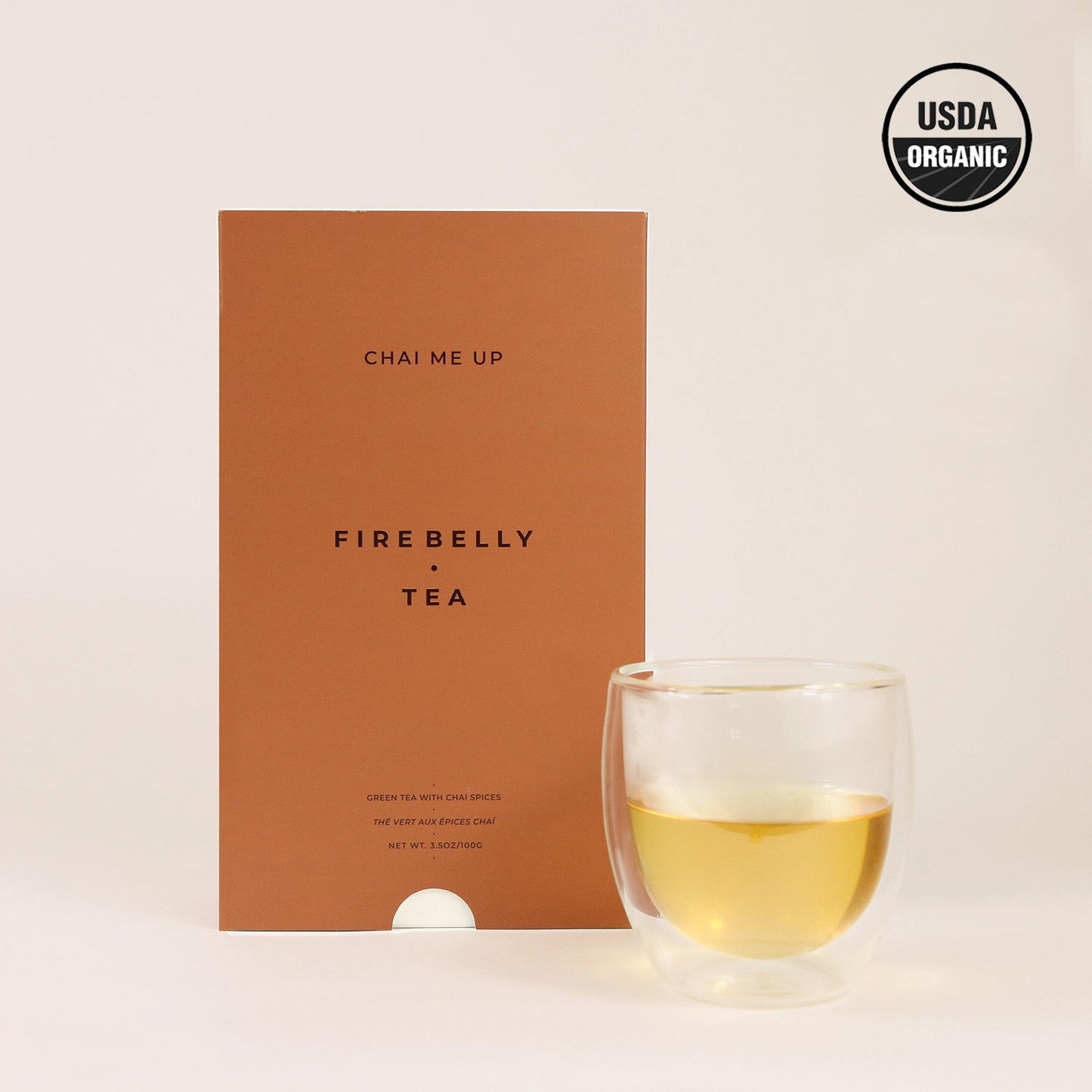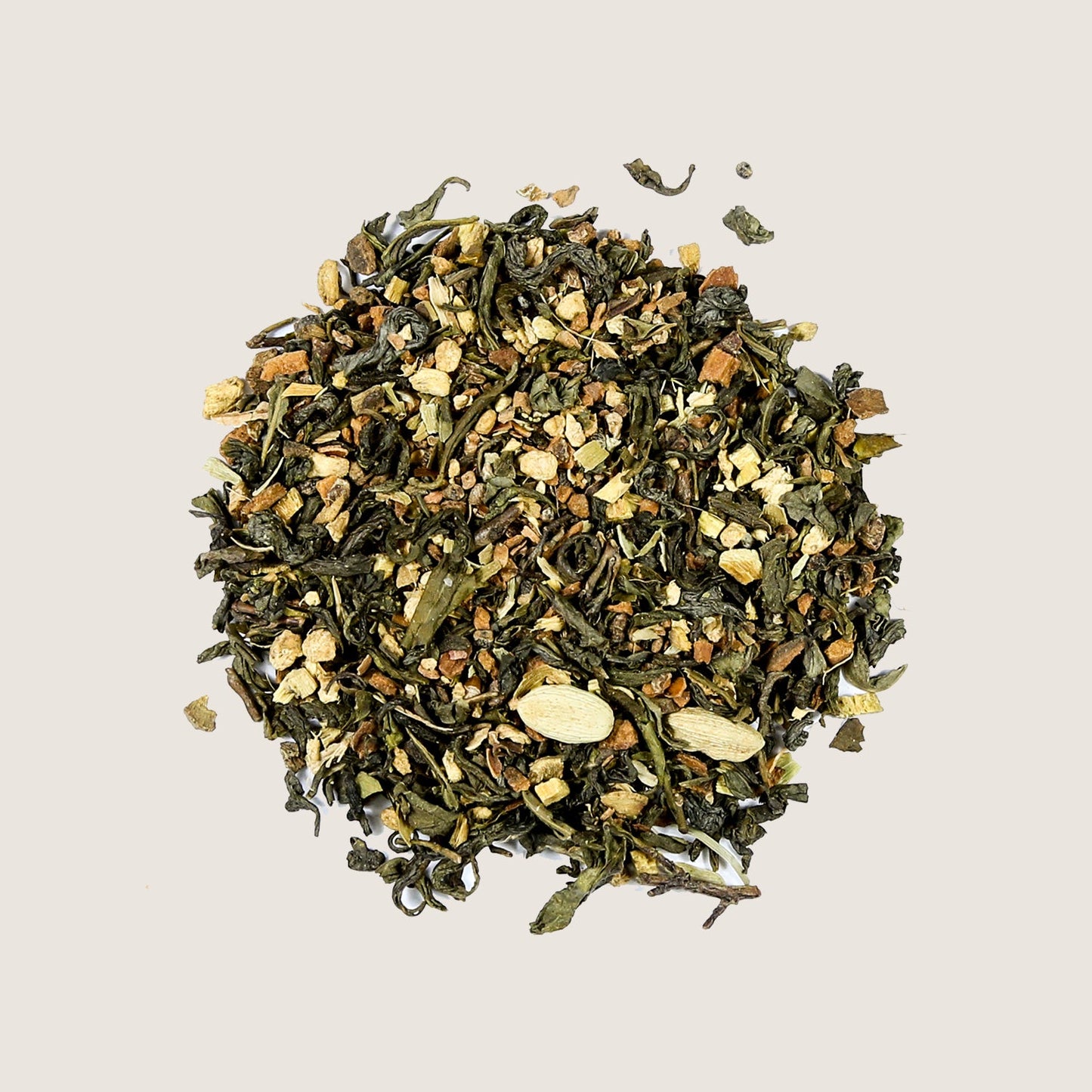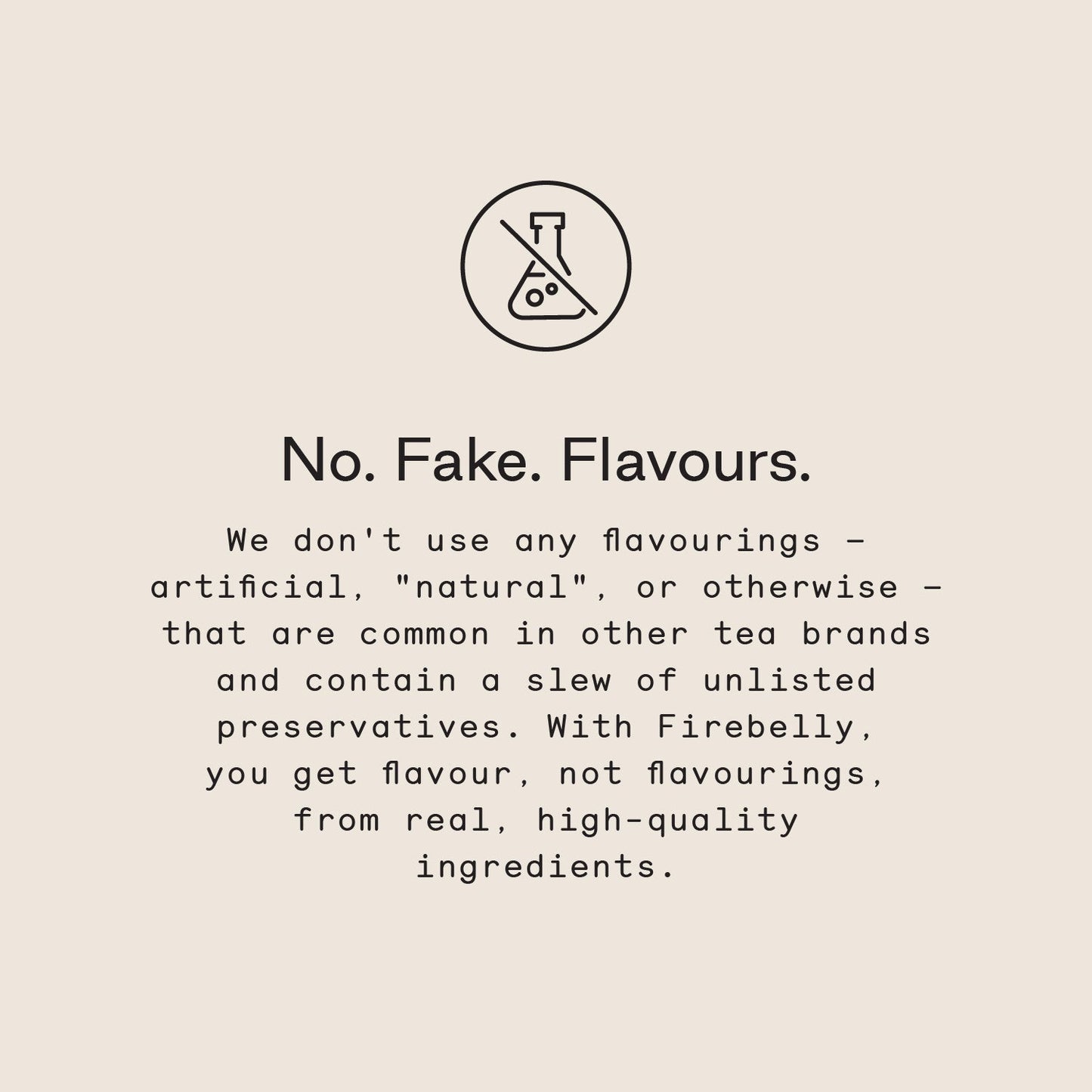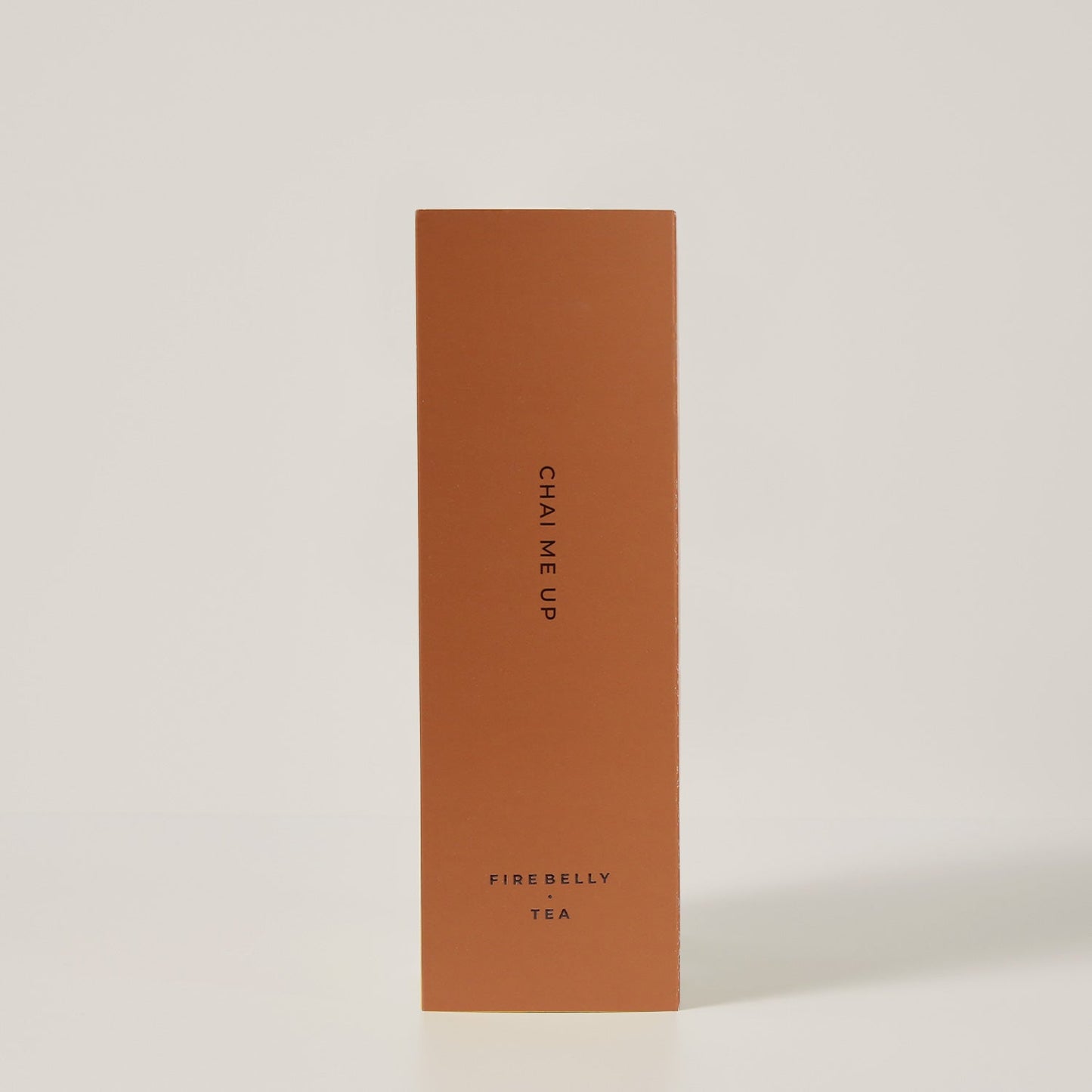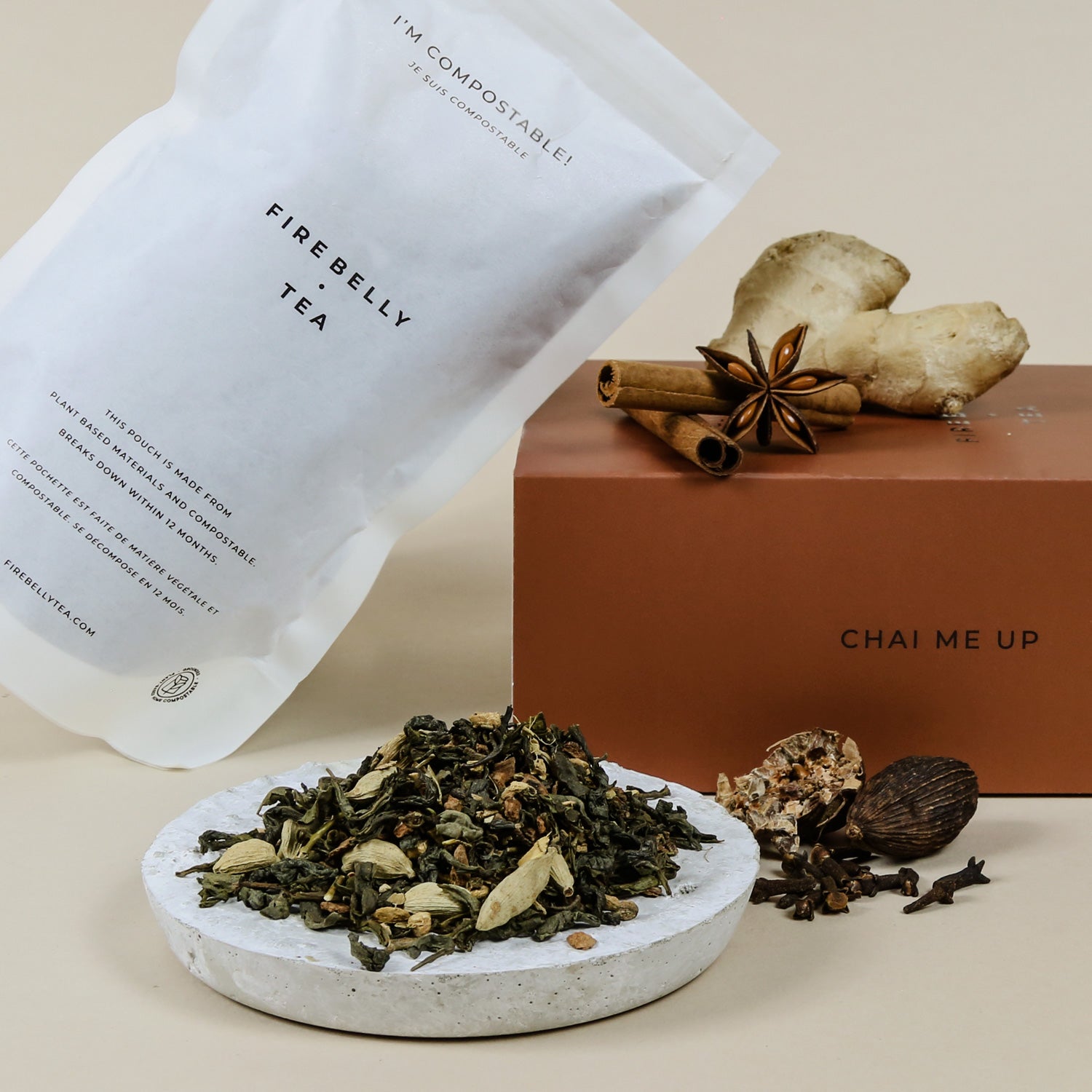 Collapsible content
The Details
This warming chai blend is what sweater weather was made for. Sencha green tea mixes with traditional chai spices like ginger, cinnamon, and nutmeg for an unforgettably cozy tea.
INGREDIENTS

Green Tea, Cinnamon, Cardamom, Ginger, Liquorice Root, Clove Buds, Nutmeg, Cardamom Pod, Star Anise. | 3.5oz - 100g
BENEFITS

✓ Green tea helps improve mental alertness and focus thanks to its caffeine content.
✓ Cinnamon is loaded with antioxidants, lowers inflammation, and is a soothing digestive aid.
✓ Ginger helps relieve the stomach and improve brain function. (We never turn down a 2-for-1 deal.)
How To Steep

HOT
1. Add 1 tbsp. of Chai Me Up to your Firebelly Tea Strainer.
2. Pour warm water (75˚C/170˚F) over your leaves
Note: Don't pour boiling water over green tea; it will come out bitter. Let water cool slightly before pouring.
3. Steep for 3-5 minutes.
Note: To get the best taste with green tea, opt for a shorter steep. All the caffeine and flavour you need will come through in the first few minutes. A longer steep will leave you with a bitter cup.
4. Remove your strainer and enjoy the perfect cup.

ICED
1. Follow all of the HOT steps but use 2 tbsp. of Chai Me Up.
2. Pour steeped tea over ice.

LATTE
1. Follow all of the HOT steps but use 2 tbsp. of Chai Me Up.
2. Fill your Firebelly Teacup ¾ of the way.
3. Pour frothed milk over tea.

30-Day Money-Back Guarantee

Feel great about your purchase knowing it's risk-free. If you have any questions or concerns when you receive your order, just contact us within 30 days.
Certified Organic
Sustained Energy
Real Ingredients
Packed With Antioxidants
Compostable Pouch