How to Make an Arnold Palmer
How to Make an Arnold Palmer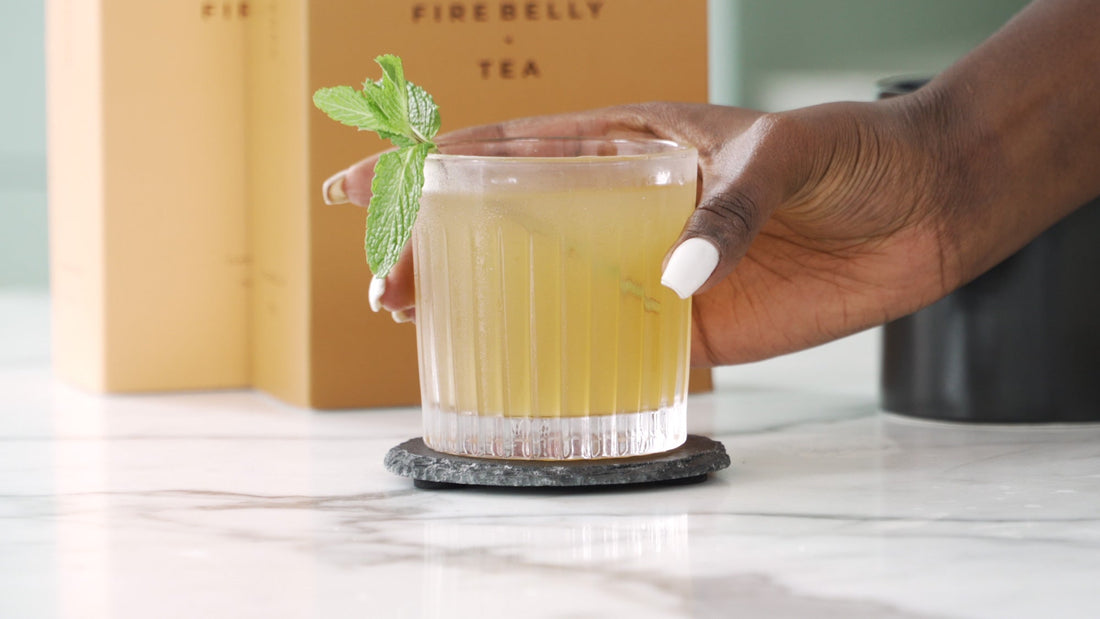 Iconic, delicious, and easy to make, the Arnold Palmer drink combines iced tea and homemade lemonade for both a refreshing and satisfying beverage. 
The Arnold Palmer is a non-alcoholic beverage that combines iced tea and lemonade. What makes this drink particularly fun, is its name, which refers to the American professional golfer Arnold Palmer, who was known to request and drink this beverage combination. Some attribute the invention of the beverage to the golfer, but the truth is that he's just responsible for popularizing it; the first mention of the beverage nationally was in the Rolling Stone 1997 "Hot Issue," when screenwriter Scott Alexander said the new "hot drink" was called the "Half-and-Half" which many people still refer to it as. "It's half-iced tea and half-lemonade. At any Hollywood lunch, everyone orders it." Alexander told Rolling Stone, blissfully unaware that country clubs called the drink the Arnold Palmer, leading to the conclusion that the drink simultaneously became popular under two names. 
Ingredients
Yields a pitcher
The Champion Firebelly Tea

1 cup sugar or sugar substitute (can reduce to 3/4 cup)

1 cup water (for the simple syrup)

1 cup freshly squeezed lemon juice

2 to 3 cups cold water, to dilute

Lemon slices for garnish
Instructions
Make the simple syrup
Place the sugar and water in a small saucepan and bring to a simmer. Stir so that the sugar dissolves completely and remove from heat.
Juice the lemons
While the water is heating for the simple syrup, juice your lemons. Depending on the size of the lemons, 4 to 6 of them should be enough for 1 cup of juice.
Mix the lemonade
Pour the juice and the simple syrup sugar water into a serving pitcher. Add 2 to 3 cups of cold water and taste. Add more water if you want it to be more diluted (though note that when you add ice, it will melt and naturally dilute the lemonade). If the lemonade is a little sweet for your taste, add a little more straight lemon juice to it.
Chill and set aside
Refrigerate for 30 to 40 minutes.
Alternative: buy frozen or ready-made lemonade to save time. But let's face it, where's the fun in that? 
Steep your tea
Add 2 tbsp. of The Champion to your Firebelly Tea Infuser. Pour slightly below boiling water (90˚C/195˚F) over your leaves. Steep for 4-5 minutes. Remove your infuser and let it cool.
Combine the tea and lemonade
The trick here is to combine to taste, some people enjoy their Arnold Palmers half and half, but some prefer a third and two-thirds. This is where you get to be an alchemist and decide your preference. 
Garnish with some sliced lemon
 Before we go, did you know that the Winnie Palmer drink uses sweetened iced tea with lemonade, instead of unsweetened iced tea? The name is an ode to Arnold Palmer's first wife, Winnie. 
The alcoholic version of the beverage (generally made with an ounce of vodka or bourbon) is often referred to as a John Daly. This is a tongue-in-cheek nod to John Daly, another American golfer who had an affinity for a stiff drink.
Enjoy!