Matcha Essentials Kit
Ceremonial-grade matcha, Matcha Bowl in black or white & Stainless Steel Whisk 20-25 CUPS
The best value on everything you need for the perfect cup of matcha.
Ceremonial-grade A1 matcha – get the best of the best.
Stoneware matcha bowl with sloped interior for splash-free frothing.
Electric whisk, for the perfect froth.
Regular price
$82.40 CAD
Sale price
$74.95 CAD
Unit price
per
Sale
Sold out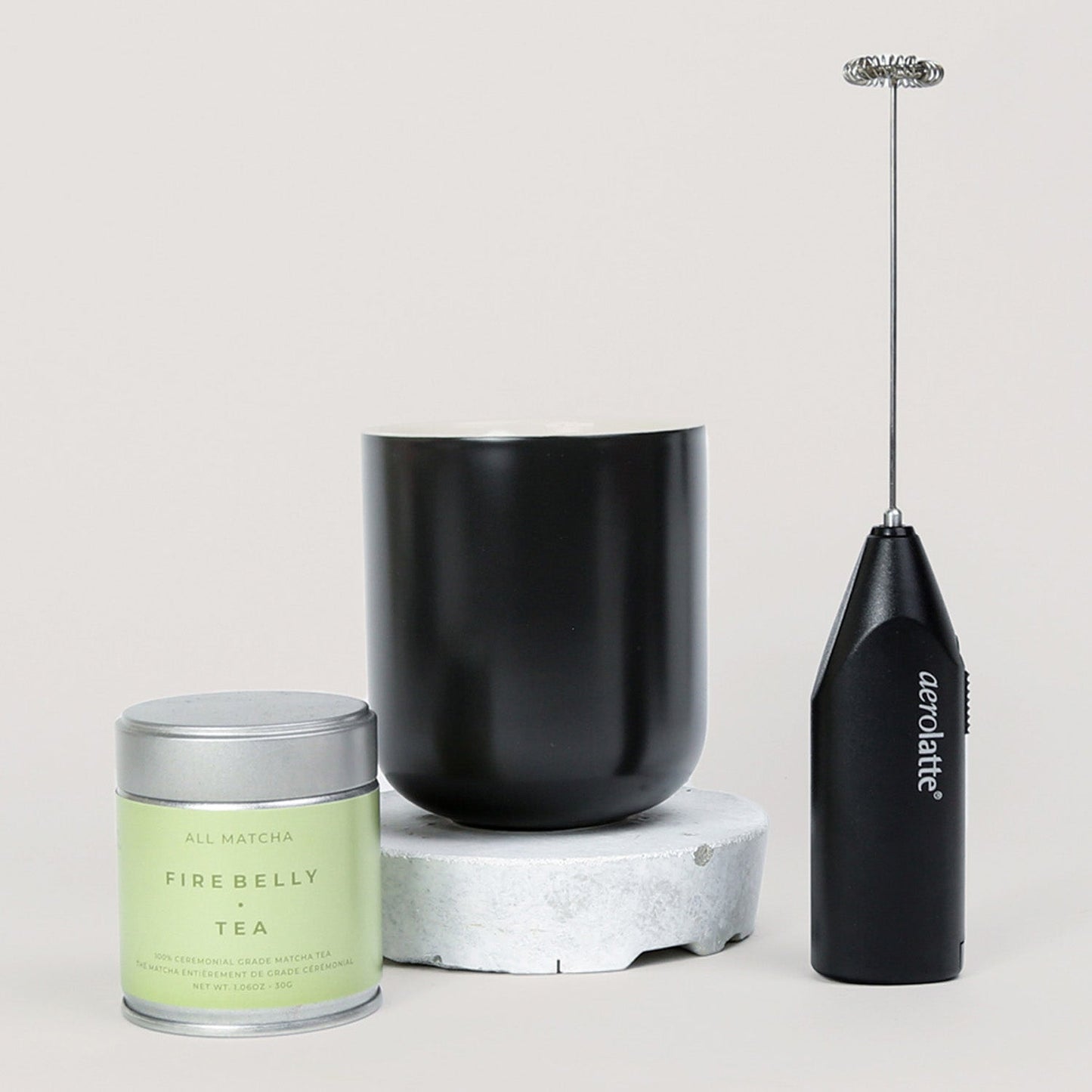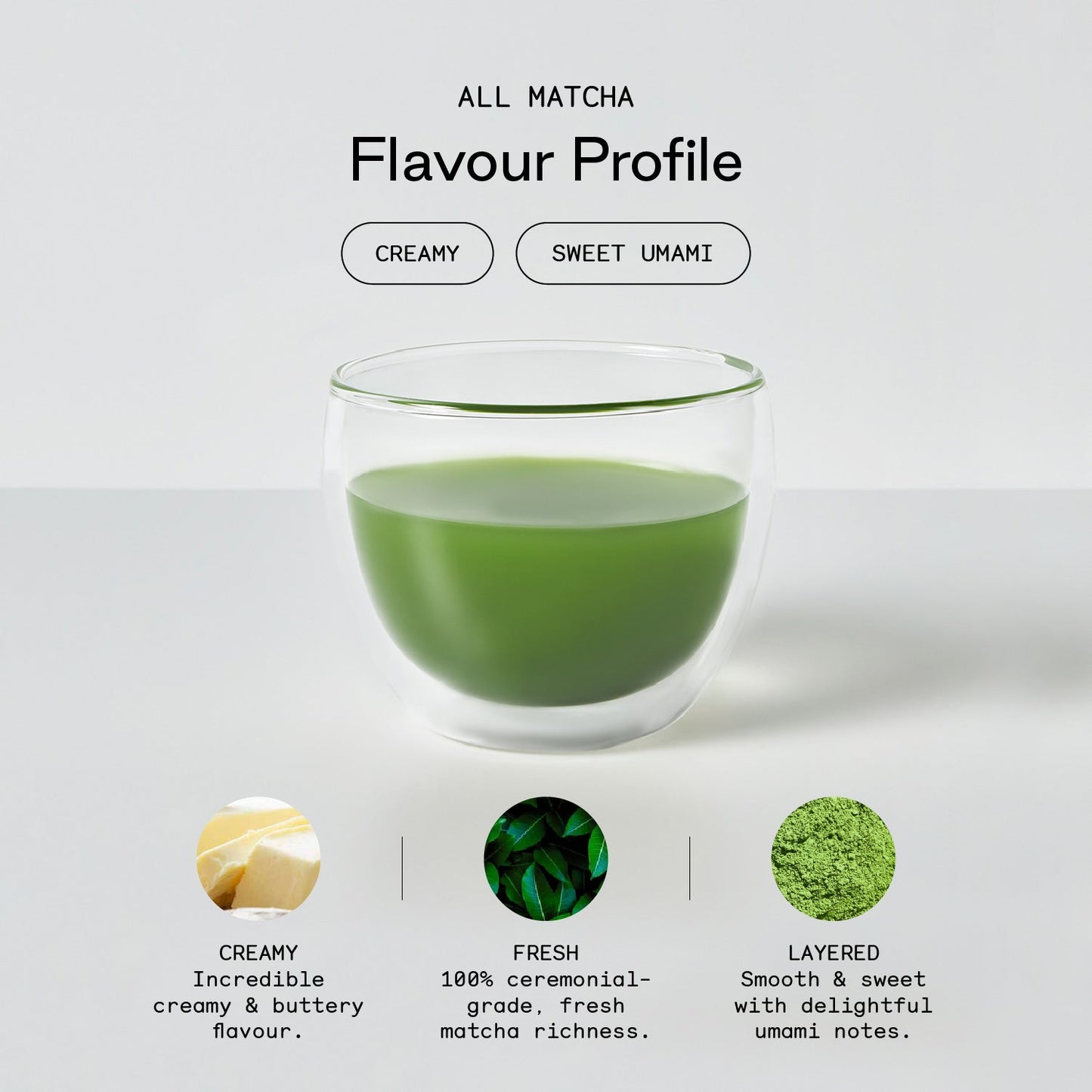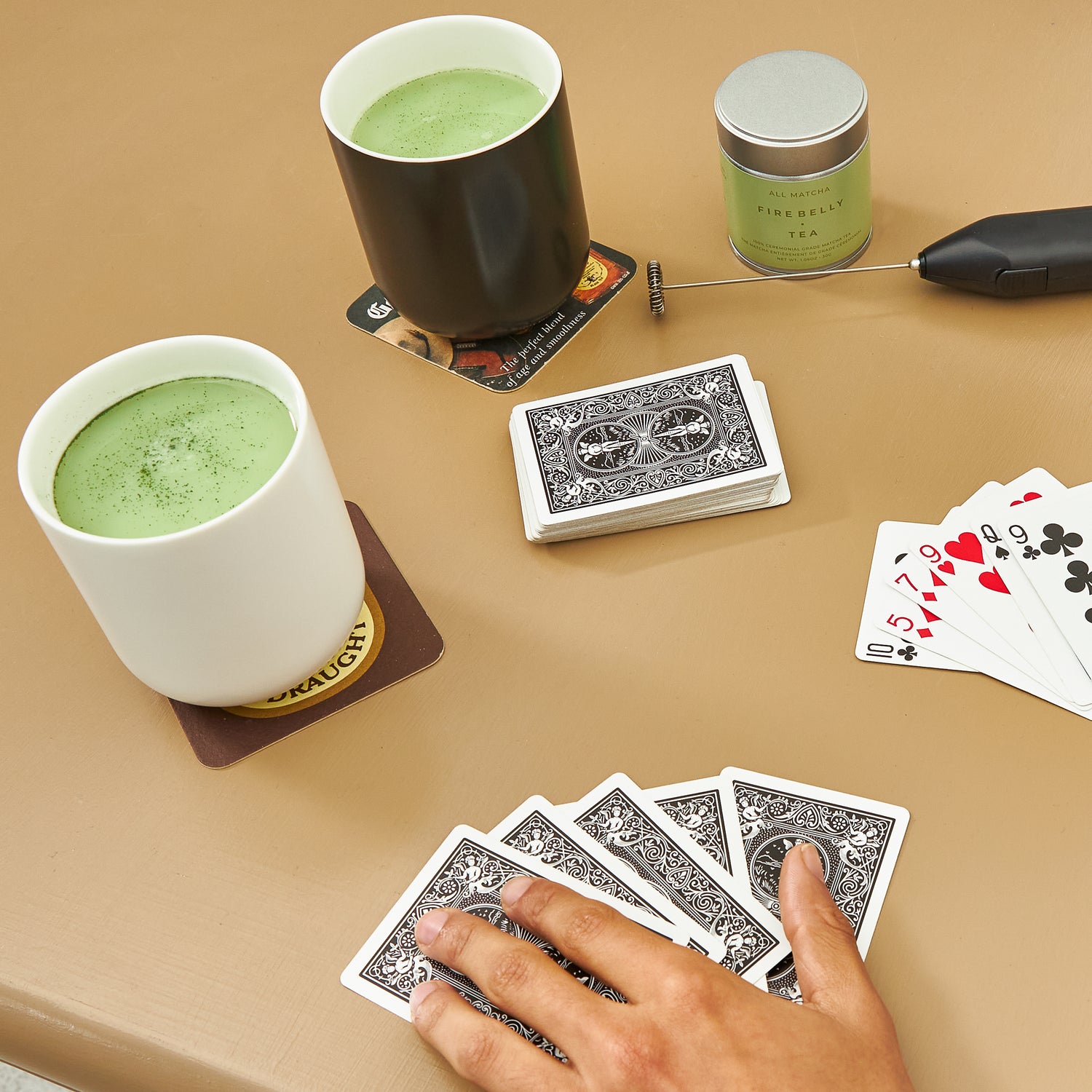 Collapsible content
The Details
Not your average matcha starter pack. Our incredibly creamy, ceremonial-grade matcha is the highest quality out there. Shaded 3 weeks and stone-milled from first harvest leaves only, Firebelly All Matcha contains the highest levels of L-theanine and other nutrients. Bundle with a powerful electric whisk and our modern Matcha Bowl. Prepare to froth the perfect cup – this bowl is designed with a specially shaped interior for splash-proof frothing.
Matcha Bowl

Fearlessly froth your matcha. Our Firebelly Matcha Bowl was designed with the ideal height and inner slope to froth the perfect cup without splashing.
Stainless Steel Whisk

This electric whisk will elevate your matcha to unsurpassed levels of bubbly creaminess. Also, your wrist won't hurt so much.
All Matcha

Get ready to fall in love. This ceremonial-grade Japanese matcha has an unforgettably creamy character. It's fresh and earthy with a hint of sweet umami and an amazing, natural creaminess.

30g - 1.06oz