How To Make Thai-Style Milk Tea - With a Twist!
How To Make Thai-Style Milk Tea - With a Twist!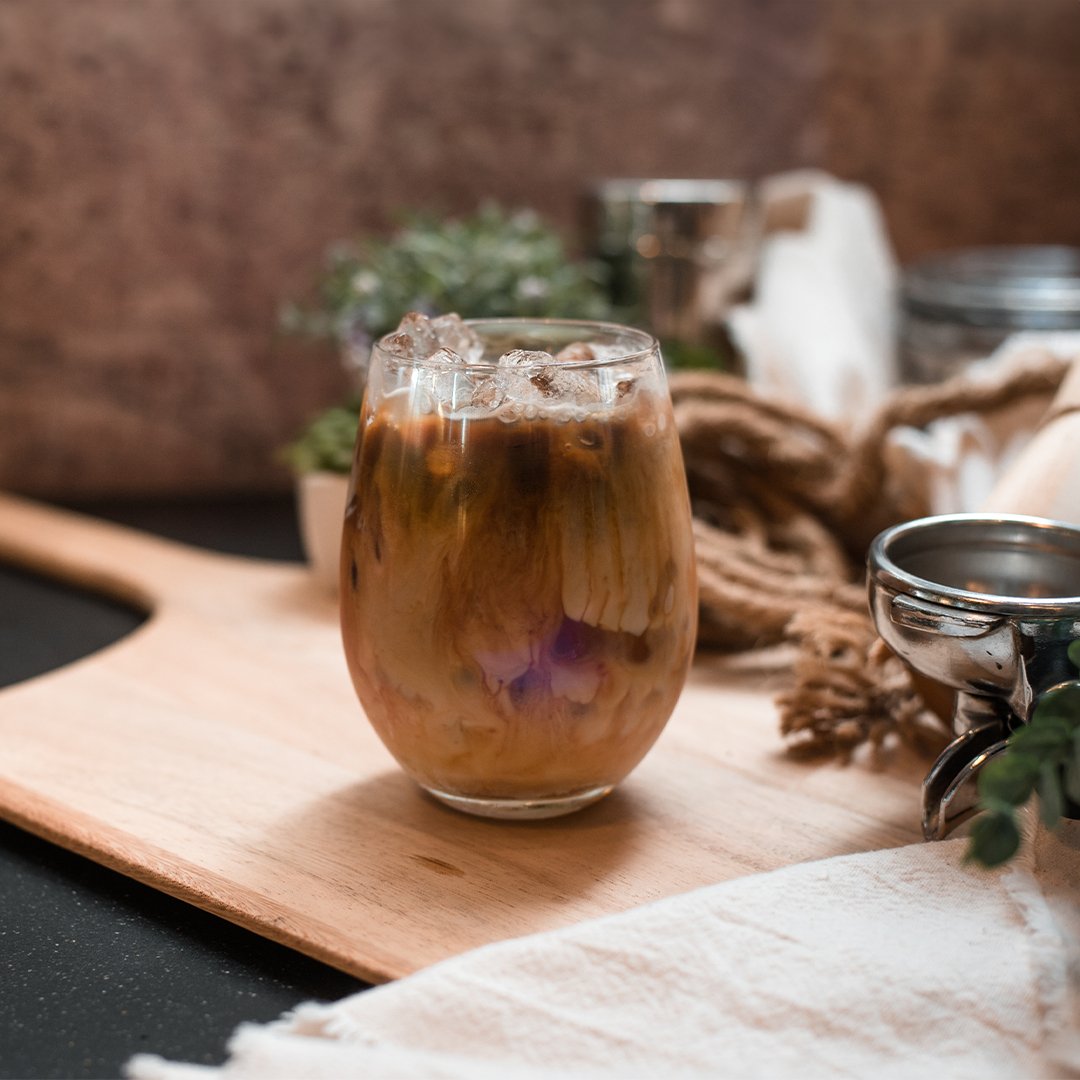 Did you know that tea is a relatively new phenomenon in Thailand? Considering that iced tea, bubble tea, and milk tea are such a staple part of the popular street-food culture in the country, it's a surprising fact to most. Tea was brought into Thailand by the Chinese in the 1980s to supplant opium as a cash crop. It's unclear, exactly, when Thai tea (known in Thailand as Cha Yen)—a mixture of black tea, condensed milk, and sometimes ice — was invented, though most tie it to the influence of Field Marshal Pibul Songkram, a Thai leader with a penchant for western culture.
As Thai food became familiar throughout North America, so did Thai iced tea. To distinguish Thai Milk Tea from an iced Americano with milk - for example - Thai chefs started spiking the drink with bright orange food coloring (the same one, it is said, used in Kraft macaroni and cheese), adding a heavy dose of spices to distinguish it from a standard American iced latte, and including tons more sugar. Thus, Thai iced tea was born.
Over the years, the distinction of its taste has moved away from its obvious orange hue, with healthier and cleaner options, and here at Firebelly tea, we have the perfect twist on this classic.
If you create this recipe, make sure to tag us in your creations @firebellytea on Instagram.
Ingredients
4 cups water
4 heaped teaspoons of The Champion tea for steeping
3/4 cup sugar or agave syrup
2 anise stars
1 green cardamom pod, smashed
2 whole cloves
1 cup (240 ml) half and half, plant-based milk of your choice, or condensed milk
A cup of ice
Preparation
Bring water to boil.
Add The Champion tea, and boil for 3 minutes.
Add sugar, star anise, cardamom pod and cloves.
Stir until all the sugar disolves.
Gently boil for about 3 minutes. Remove from heat.
Allow the tea to steep for at least 30 minutes and allow it to cool. The more concentrated the tea flavor, the better the Thai tea tastes. We prefer to let the tea bags steep for about 2 hours for maximum flavor. During this time, the Thai tea can cool.
Remove the tea bags and spoon out the star anise, cardamom pod and cloves (or strain to remove). If tea is still warm, we will refrigerate it to be chilled. You can make this ahead of time and have the organic Thai tea chilling in the fridge.
Fill glasses with ice and pour in Thai tea leaving enough room to fill in your milk. For an 8 oz. glass we like to add about 2-3 tablespoons of milk for a creamier flavor.
Enjoy!