King Hong
Rare oolong tea from Taiwan.
Provides smooth, sustained energy.
Crafted with 100% pure ingredients. No added sugar, flavorings, preservatives, or anything else.
Antioxidants protect cells and aid longterm wellness.
Makes 35-40 cups.
Regular price
Sale price
$39.95 CAD
Unit price
per
Sale
Sold out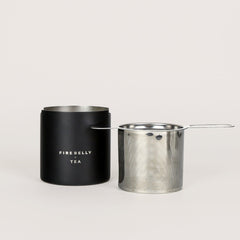 Tea Strainer
1 universal Tea Strainer with laser-perforated mesh
$24.95 CAD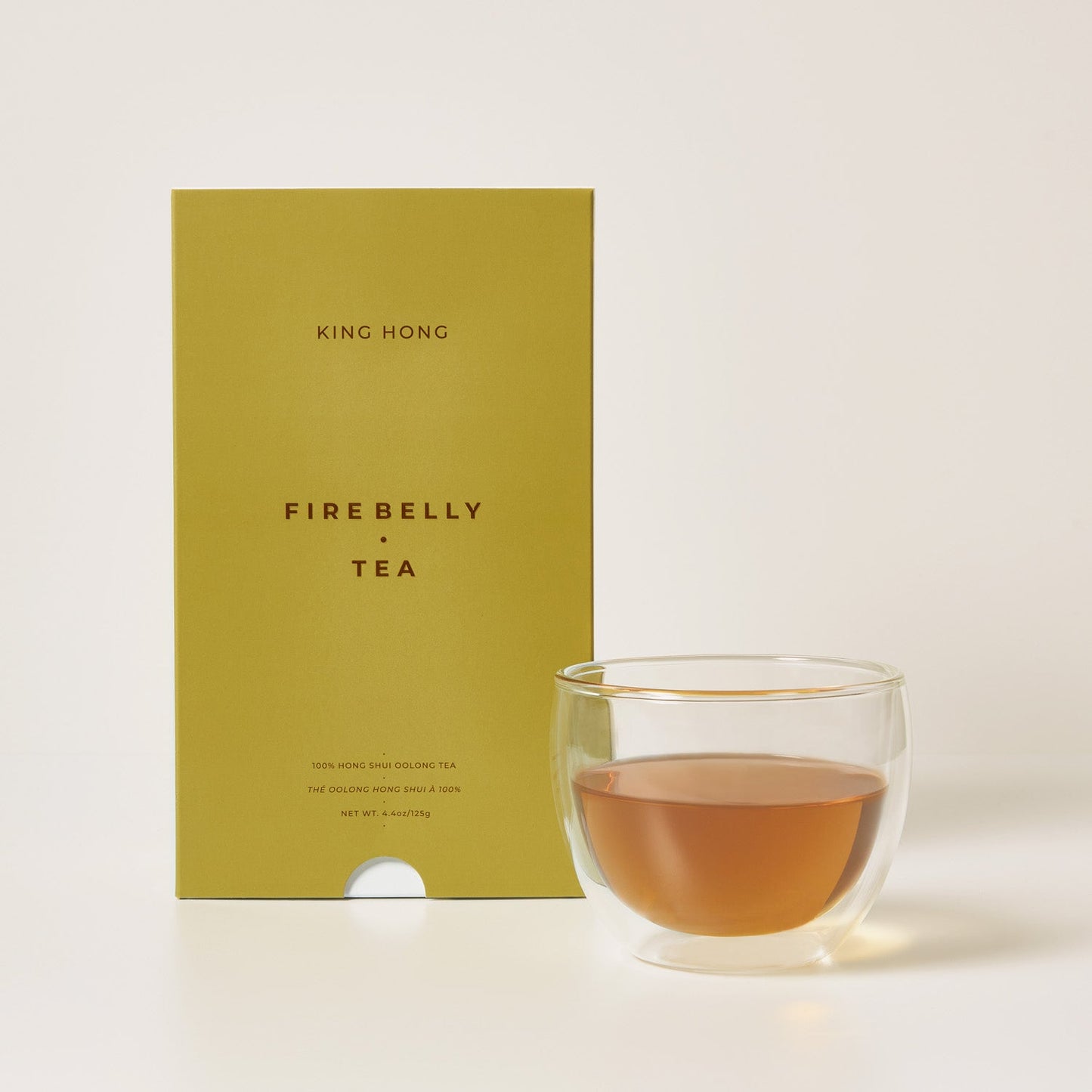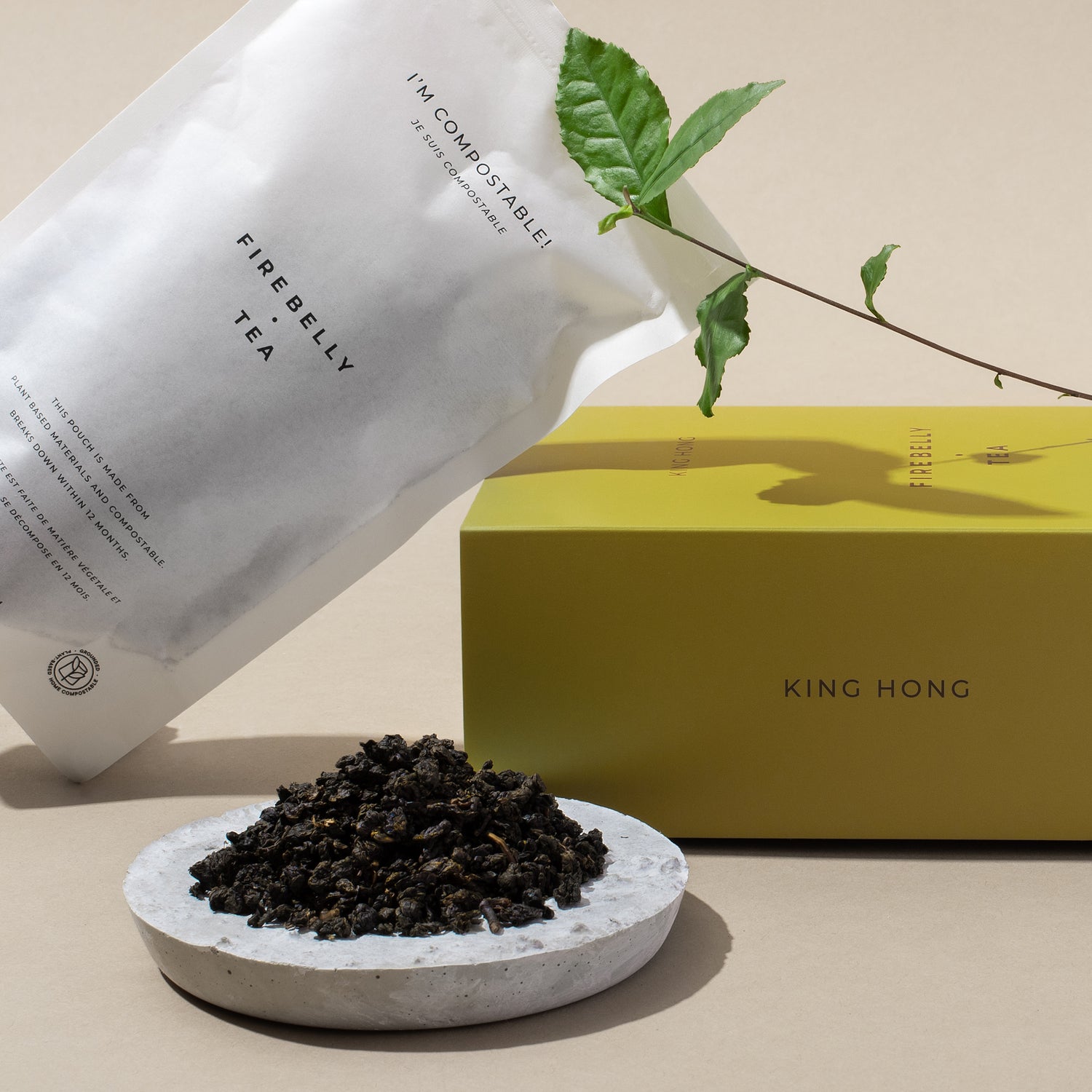 Collapsible content
The Details
We sourced this delicious tea from the famous Li Mountainside in Taiwan. It has alluring aromas of pine nuts and forest. The flavour is fresh, fruity, and rich at the same time, with a subtle hint of roastiness.
INGREDIENTS

100% Hong Shui Taiwanese Oolong Tea. | 4.4oz - 125g
BENEFITS

✓ Oolong tea provides a smooth boost of energy.
✓ Oolong tea may boost metabolism and increase the number of calories your body burns.
✓ Oolong tea contains antioxidants that may improve heart health.
✓ Oolong tea promotes tooth and bone strength.
How To Steep

You can get 3-4 steeps out of oolong teas.

1. Add 1 tbsp. of King Hong to your Firebelly Tea Strainer.
2. Pour slightly below boiling water (90˚C/195˚F) over your leaves.
3. Use the following steep times in succession: 3 minutes (1st steep), 4 minutes (2nd steep), 6 minutes (3rd steep), 8 minutes (4th steep).
If you only want one steep out of the leaves, steep for 5-6 minutes.
4. Remove your strainer after each steep and enjoy the perfect cup.
30-Day Money-Back Guarantee

Feel great about your purchase knowing it's risk-free. If you have any questions or concerns when you receive your order, just contact us within 30 days.
Sustained Energy
No Flavourings
Packed With Antioxidants
Rare Tea
Compostable Pouch