Iced Tea Lover Duo
Iced Tea Pitcher With Infuser and choice of 3-tea variety pack 25-30 CUPS
Save on everything you need to make perfect iced tea at home.
Iced Tea Pitcher With Infuser allows you to steep and serve with one stylish tool.
Your choice of variety pack featuring 3 teas that pair perfectly with ice and a sunny day.
Regular price
$79.90 CAD
Sale price
$74.95 CAD
Unit price
per
Sale
Sold out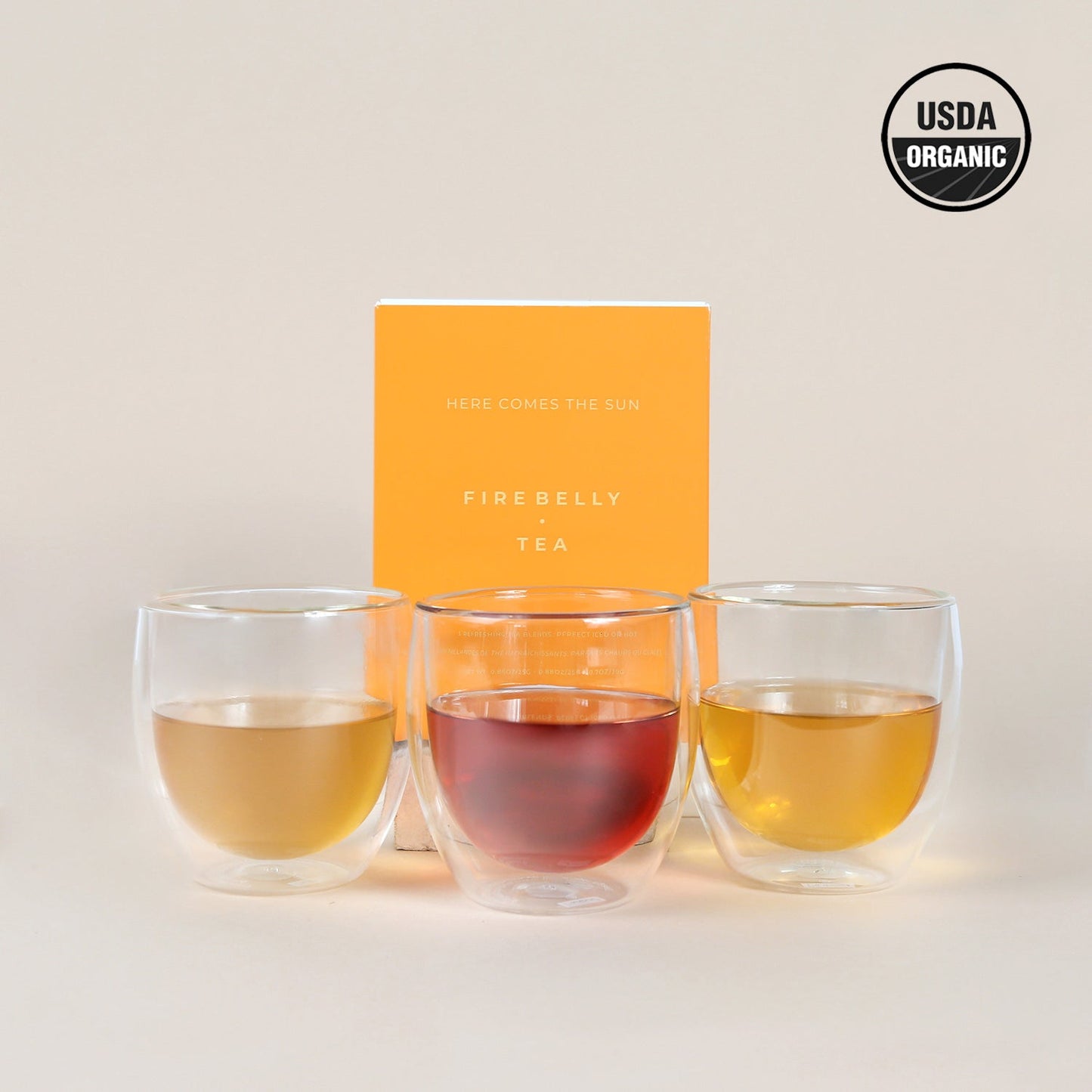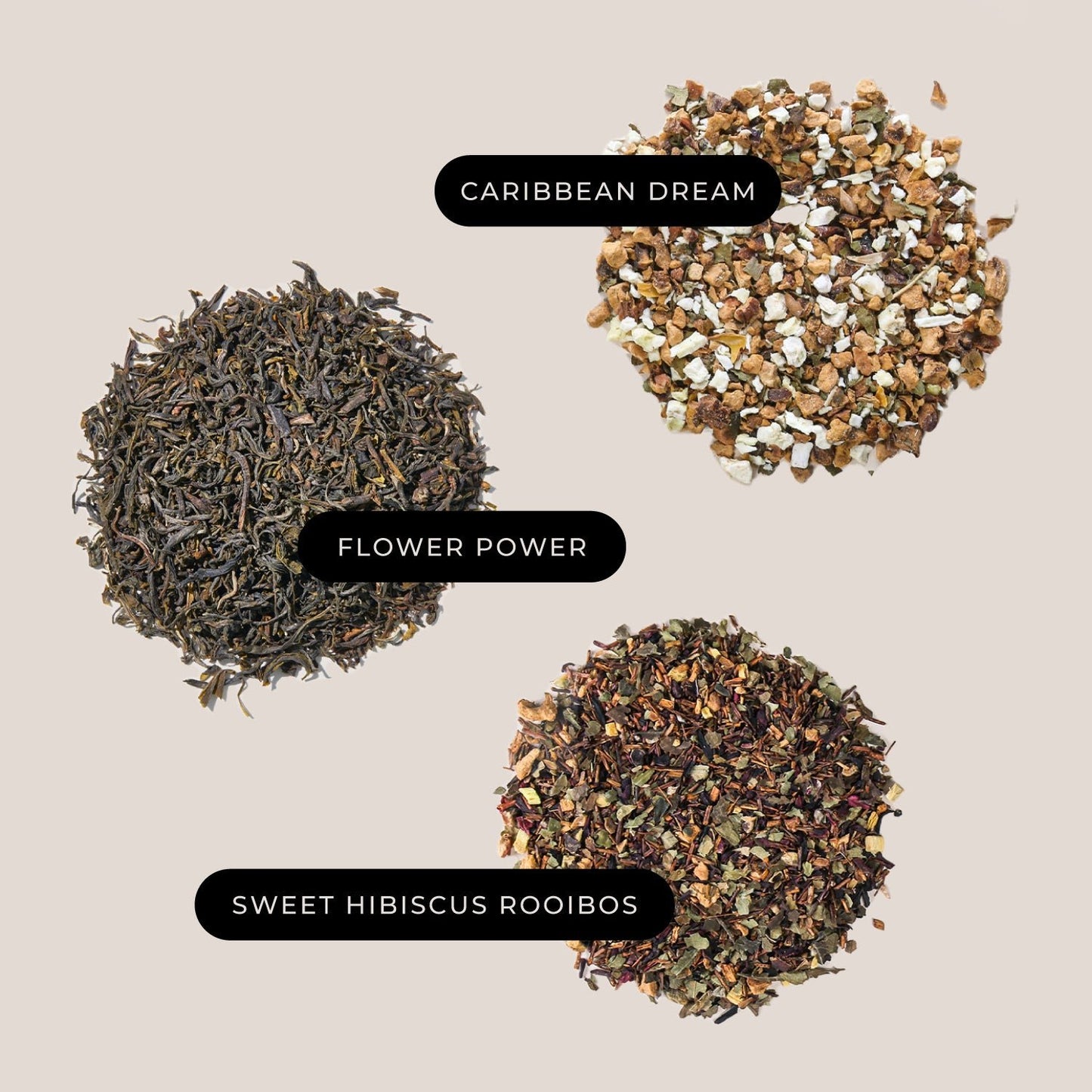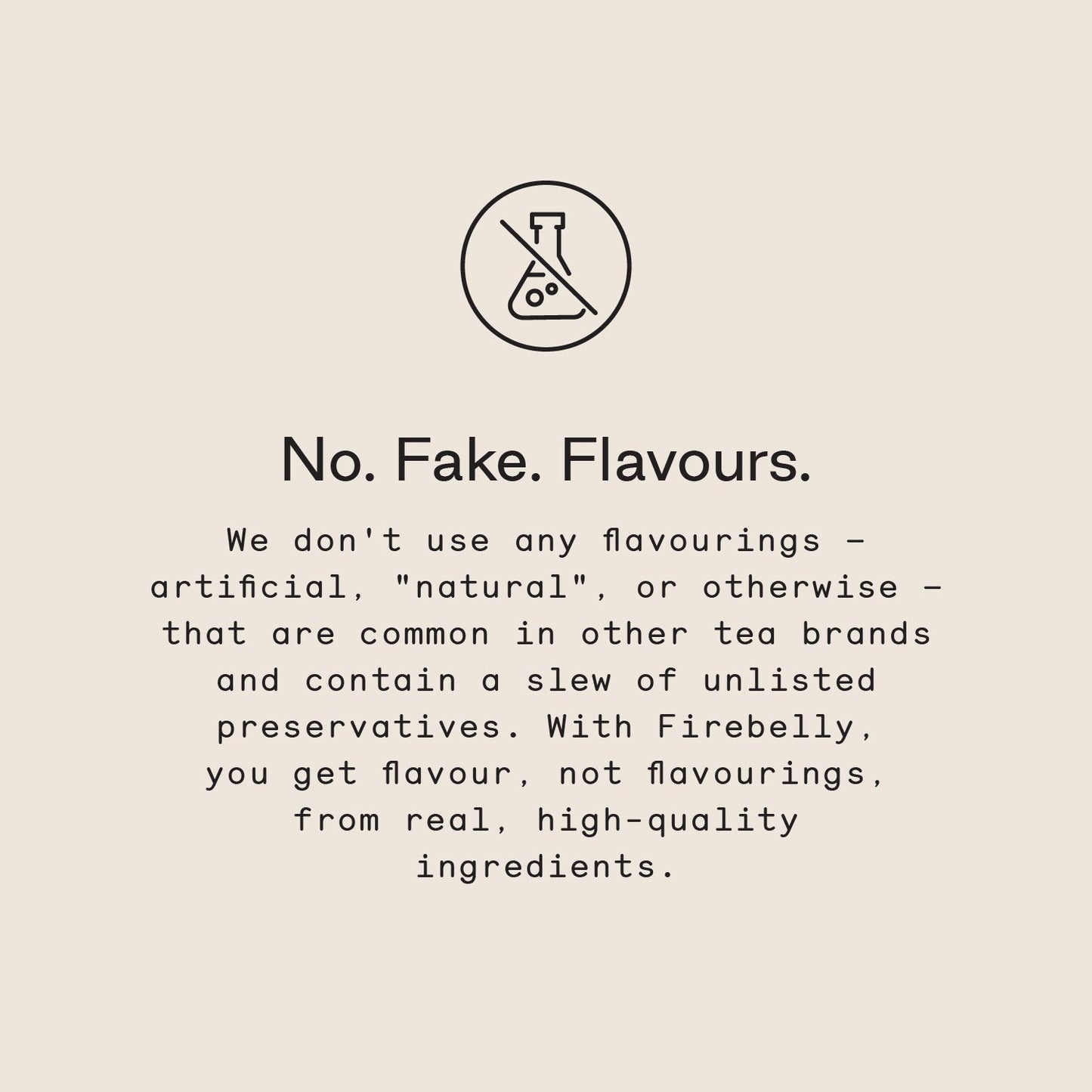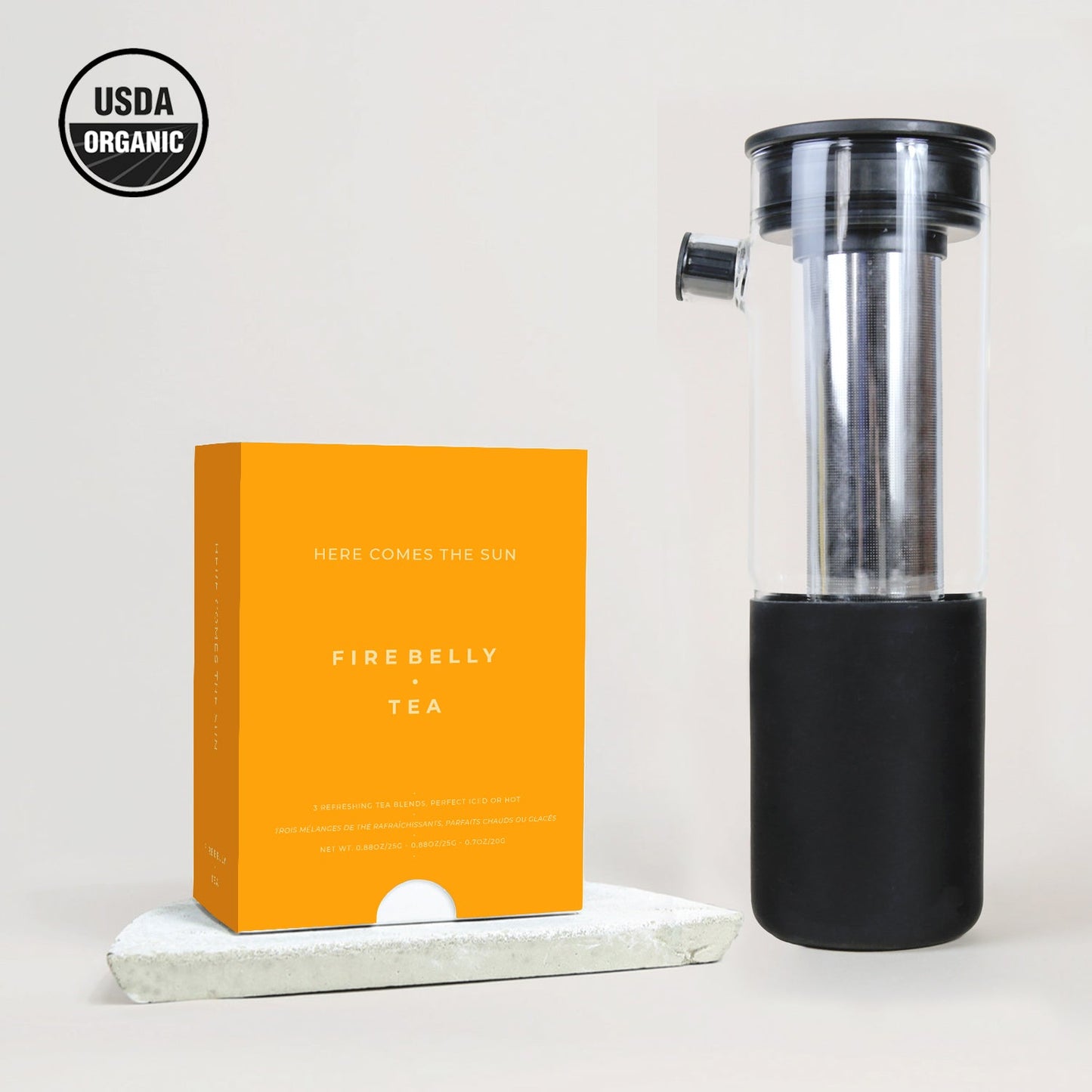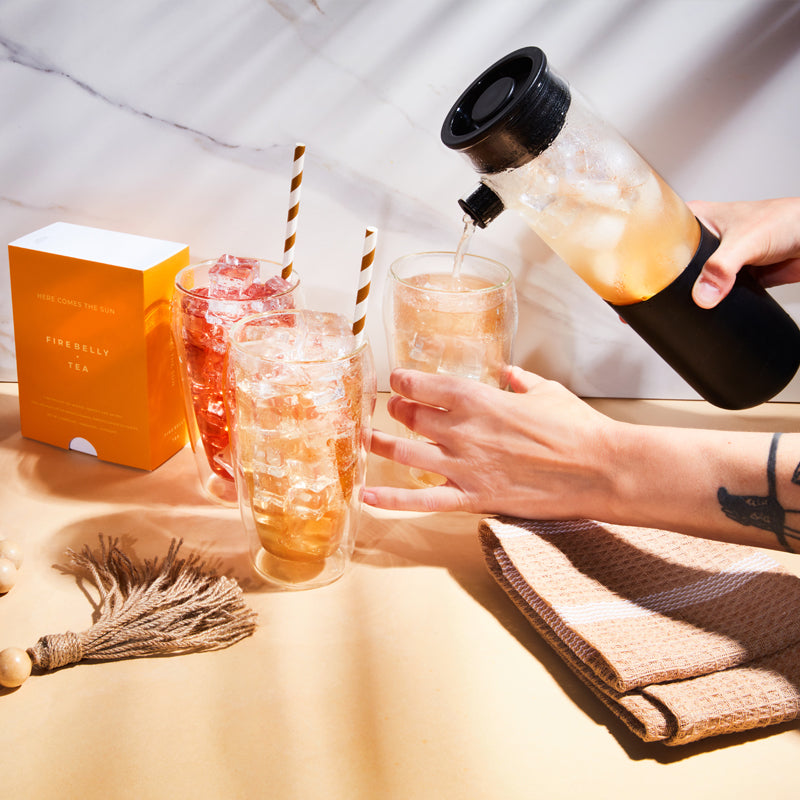 Collapsible content
The Details
Iced teas powered by plants and botanicals (instead of processed sugars and chemicals) and a handy, stylish pitcher that makes it all as easy as summer day spent poolside. Chill out with the flavours and refreshment you love, made with ingredients that make you feel good. Refreshed, without the regret.
Iced Tea Pitcher With Infuser

This glass iced tea pitcher with stainless steel infuser doesn't just turn heads. Easily steep your tea, chill, store in your fridge, and serve all with one stylish accessory. Easily disassembles for cleaning.
Chill Out

Island Hopping: Organic Mango, Organic Roasted Coconut Chips, Organic Coconut Pieces, Organic White Hibiscus, Organic Strawberry Pieces, Organic Sweet Blackberry Leaves, Organic Lemon Myrtle, Organic Apple, Organic Marigold Flowers. | 25g - 0.88oz

Some Nice Berries: Organic Apple Pieces, Organic Hibiscus, Organic Strawberry Pieces, Organic Raspberry, Organic Sweet Blackberry Leaves, Organic Woodruff. | 25g - 0.88oz

The Crowd Pleaser: Black Tea, Vanilla, Almond, Sweet Blackberry Leaves. CONTAINS: Nuts. | 25g - 0.88oz
Here Comes The Sun

Caribbean Dream: Apple Pieces, Banana, Pineapple Pieces, Coconut Pieces, Sweet Blackberry Leaves. | 25g - 0.88oz

Sweet Hibiscus Rooibos: Rooibos, Hibiscus, Apple Pieces, Carob, Sweet Blackberry Leaves, Liquorice Root. | 25g - 0.88oz

Flower Power: Chinese Green Tea, Jasmine Leaves. | 20g - 0.7oz