Forest Fresh
Black tea with cardamom and woodruff.
Provides smooth, sustained energy.
Crafted with 100% pure ingredients. No added sugar, flavourings, preservatives, or anything else.
Antioxidants protect cells and reduce inflammation.
Makes 20-25 cups.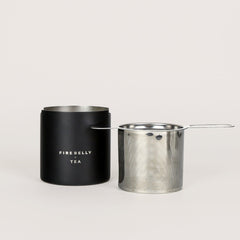 Tea Strainer
1 universal Tea Strainer with laser-perforated mesh
$24.95 CAD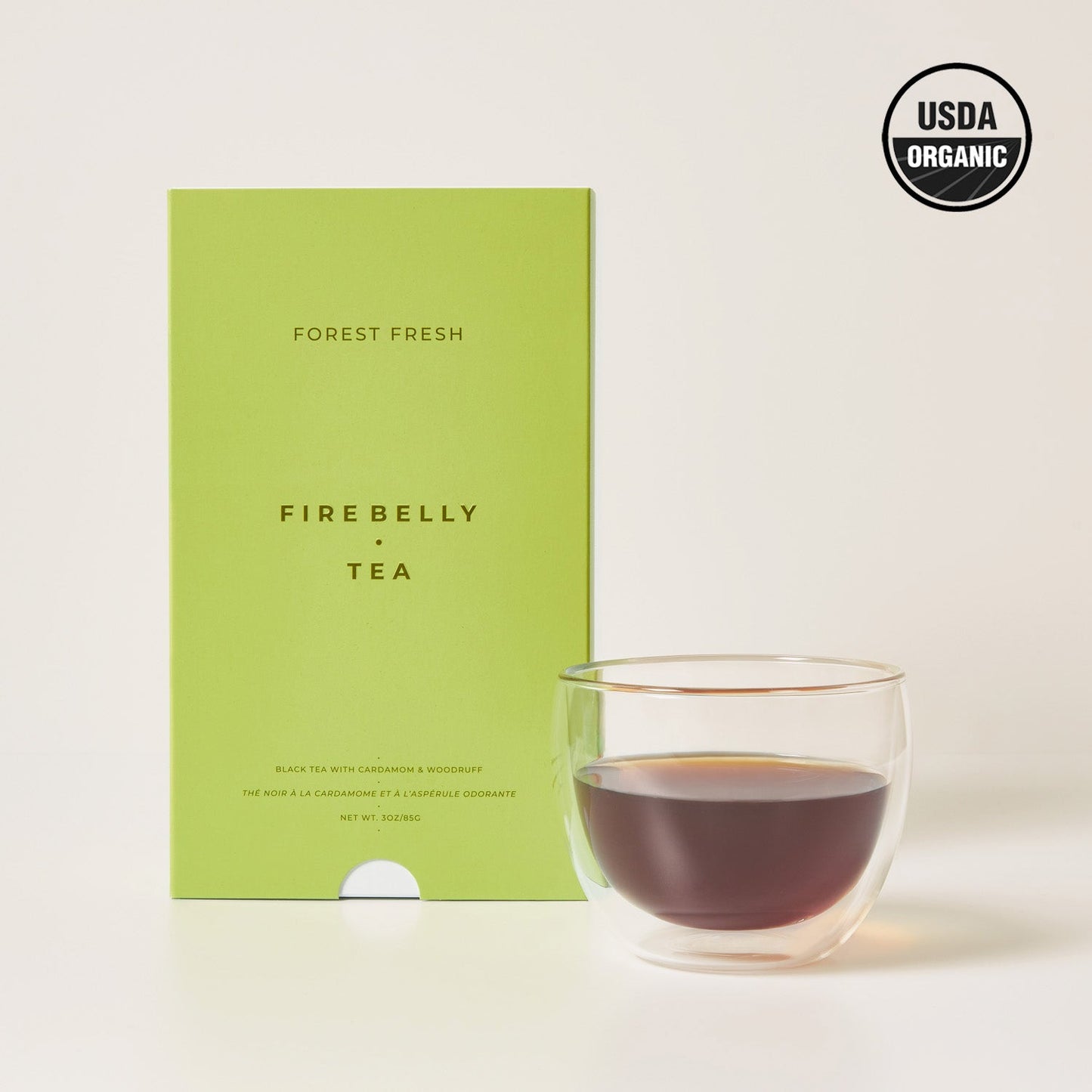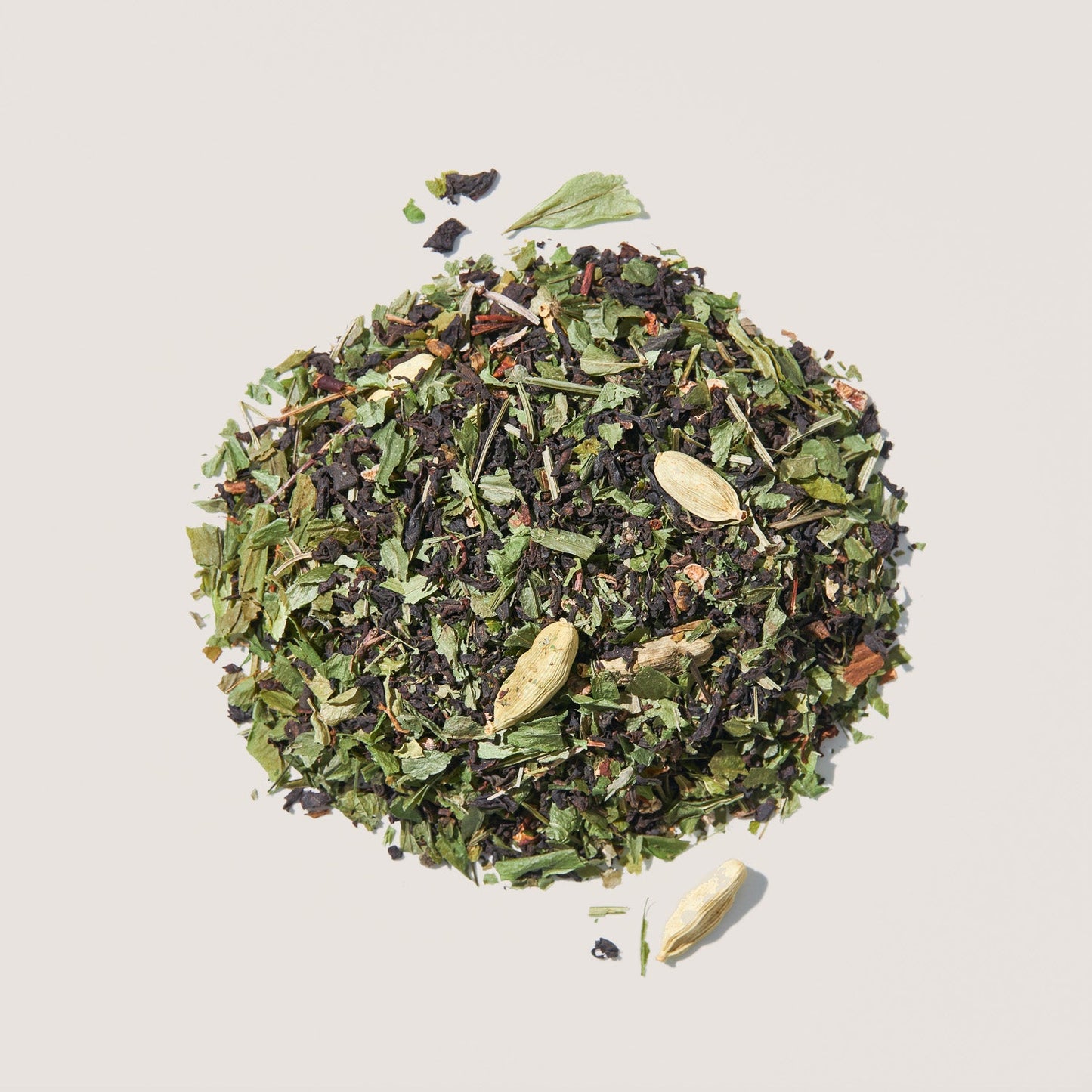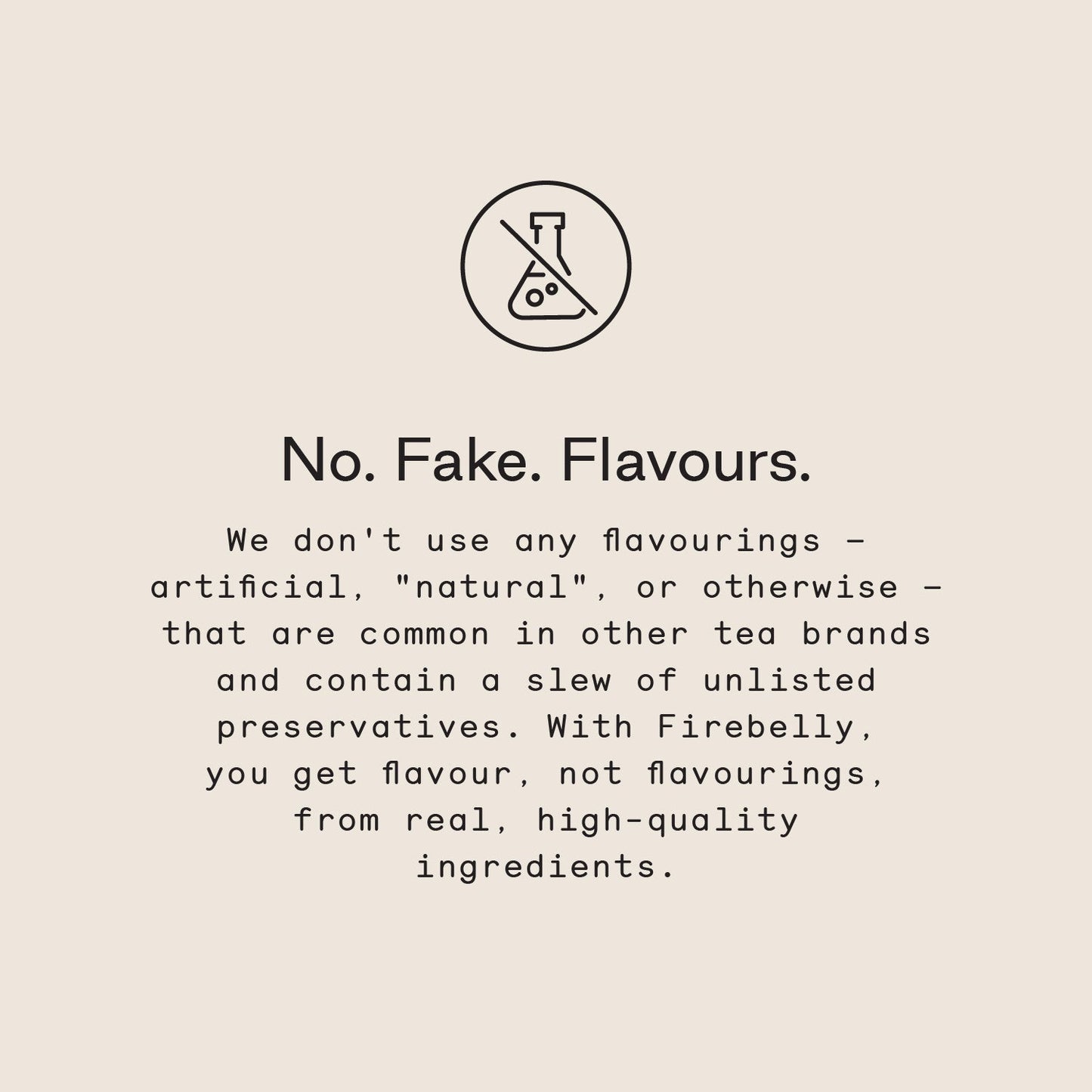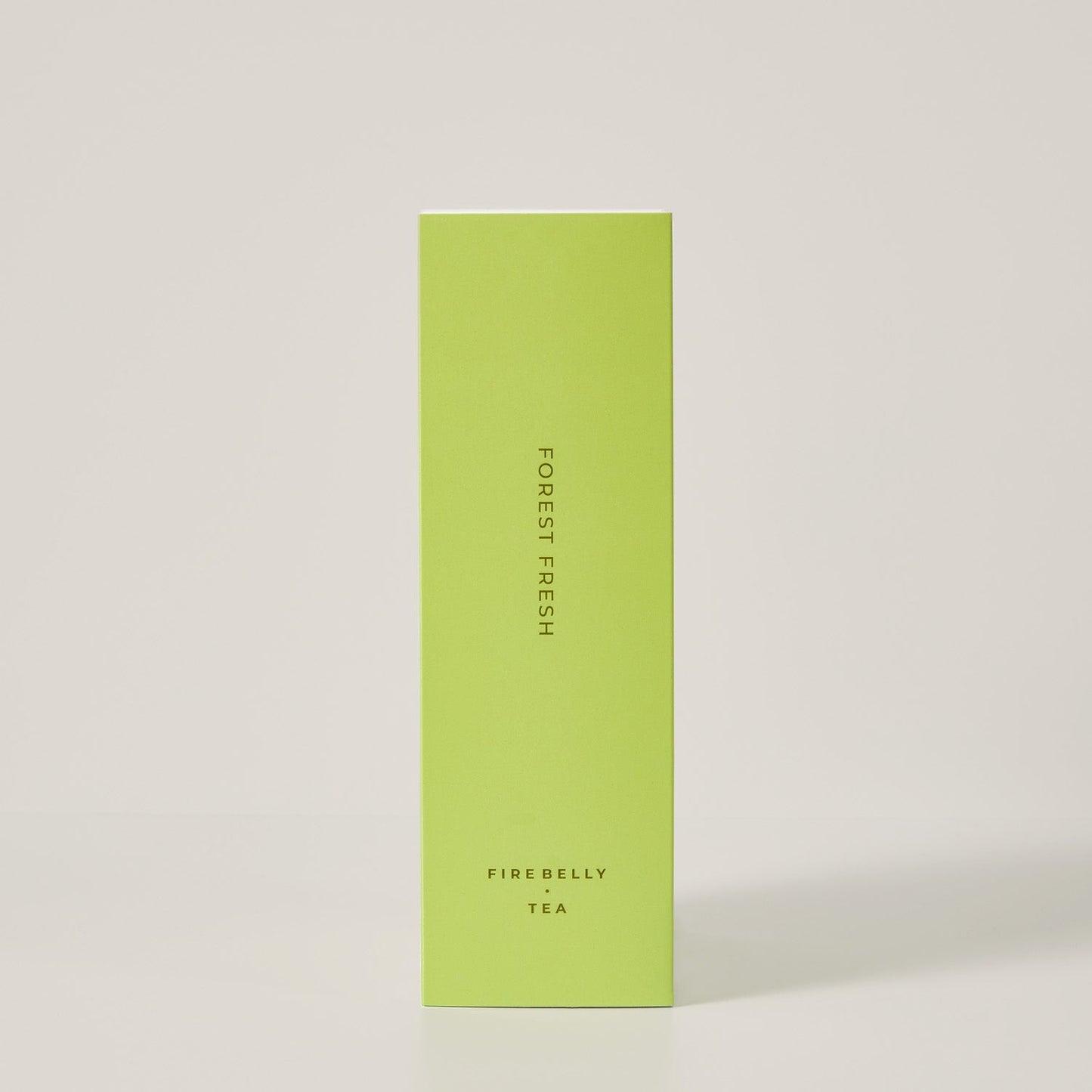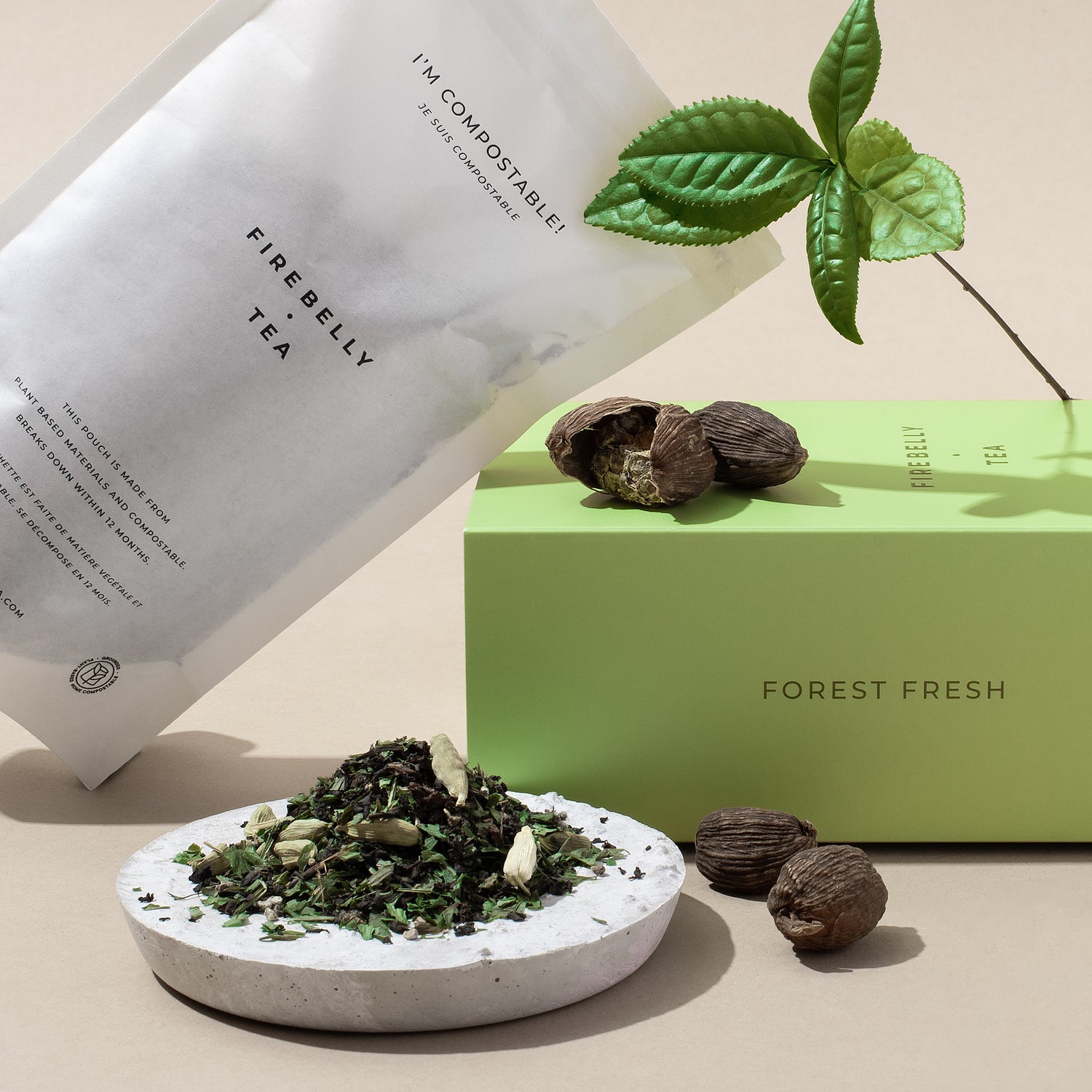 Collapsible content
The Details
We paired brisk minty cardamon with sweet, forest-like woodruff to make this intoxicating tea blend. The black tea base grounds the whole experience without adding too much caffeine. It's sure to become an everyday favourite.
INGREDIENTS

Black Tea, Cardamom Pod, Woodruff, Cardamom Seed. | 3oz - 85g
BENEFITS

✓ Black tea contains antioxidants, including polyphenols and flavonoids, to help prevent cell damage.
✓ Cardamom has antioxidant and diuretic qualities. (Look up diuretic – it's probably not what you think.)
✓ Woodruff aids relaxation and helps reduce restlessness.
How To Steep

1. Add 1 tbsp. of Forest Fresh to your Firebelly Tea Strainer.
2. Pour slightly below boiling water (90˚C/195˚F) over your leaves.
3. Steep for 3-5 minutes.
Note: 3 minutes will give you more of the sweet earthy woodruff flavour; 5 minutes will give you more black tea flavour and caffeine.
4. Remove your strainer and enjoy the perfect cup.
30-Day Money-Back Guarantee

Feel great about your purchase knowing it's risk-free. If you have any questions or concerns when you receive your order, just contact us within 30 days.
Certified Organic
Sustained Energy
Real Ingredients
Packed With Antioxidants
Compostable Pouch