Yuzu Matcha
antioxidants
energy
focus
metabolism
Ceremonial-grade A1 matcha – the best of the best.
Provides smooth, sustained energy and focus.
Aids metabolism, skin health and appearance, cell repair and protection, and more.
100% pure matcha blended with pure organic yuzu. No added sugar, flavorings, preservatives, or anything else.
Makes 20-25 cups.
Regular price
Sale price
$39.95 CAD
Unit price
per
Sale
Sold out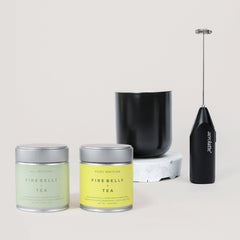 Ultimate Matcha Bundle
Ceremonial-grade Matcha & Yuzu Matcha, Matcha Bowl in black or white & Stainless Steel Whisk
$99.95 CAD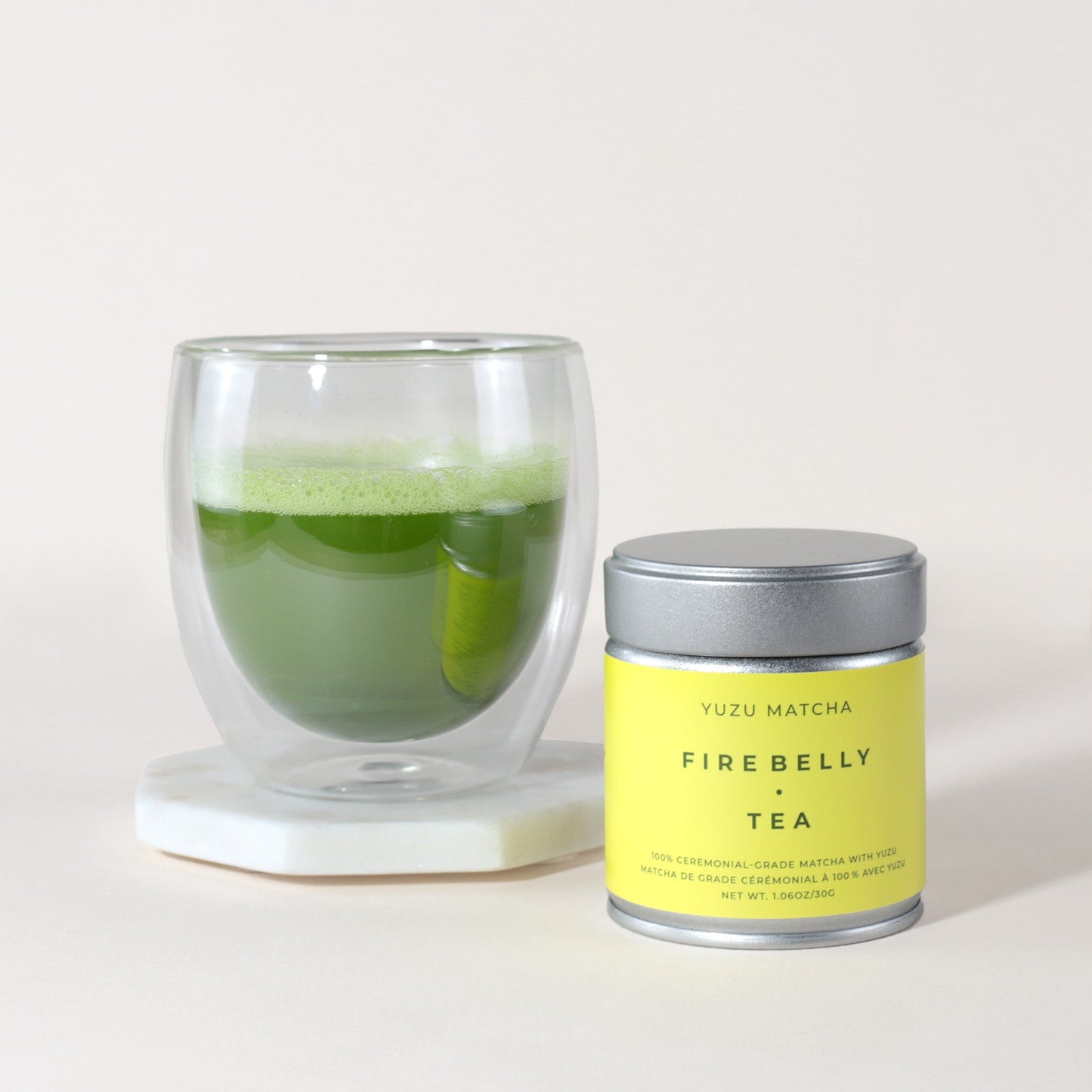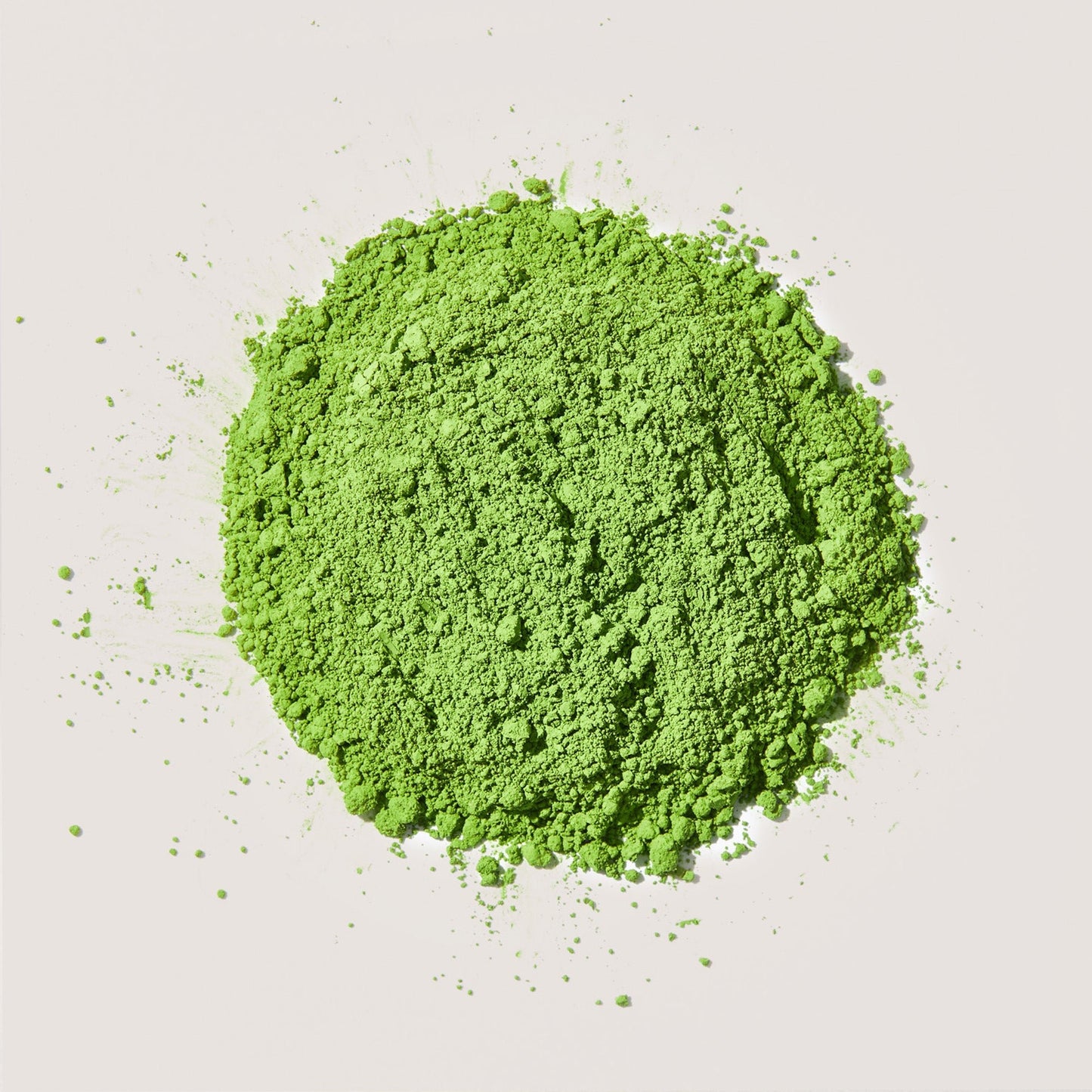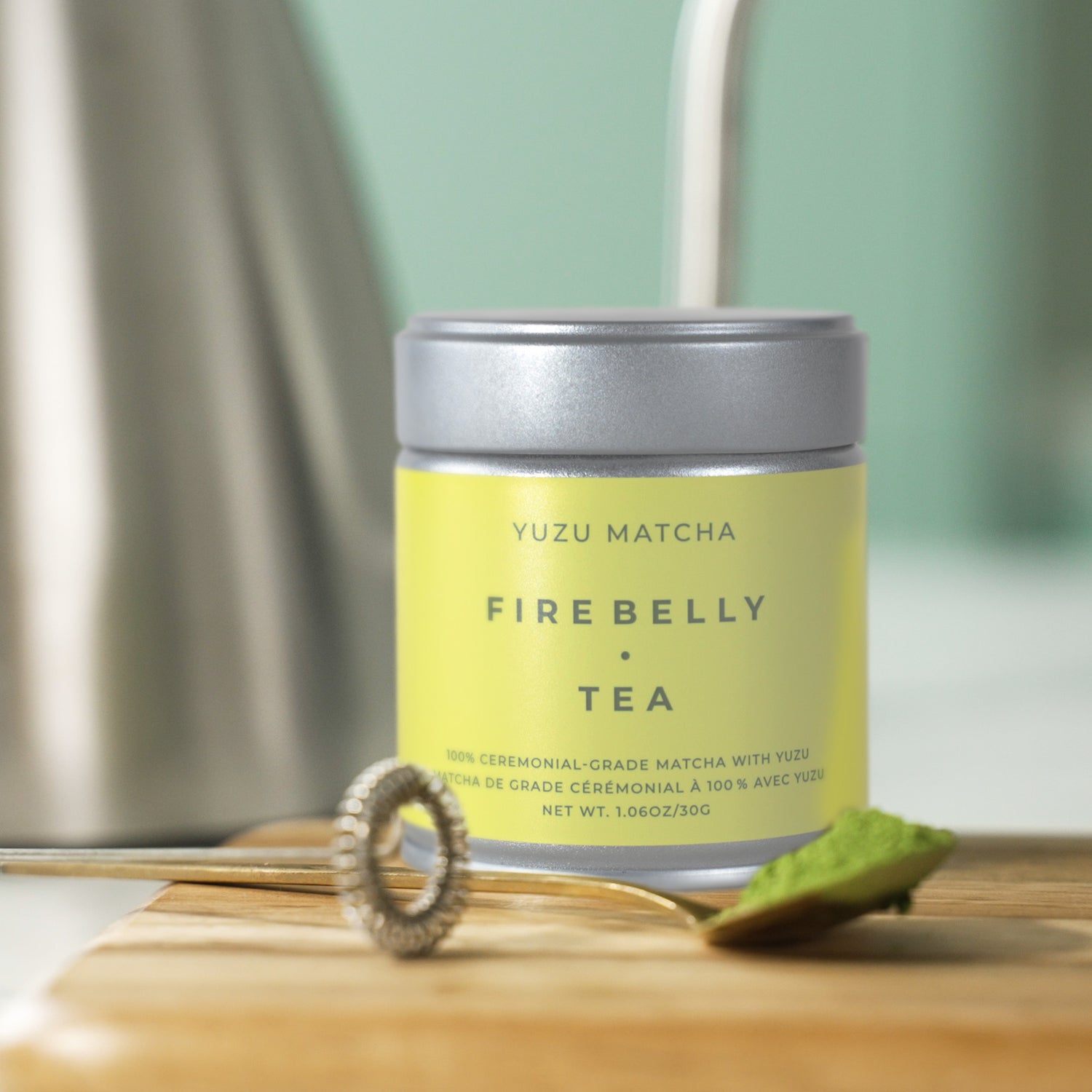 Collapsible content
The Details
Our fresh and creamy ceremonial-grade matcha gets a tart citrus twist with the addition of organic yuzu. Mix up your matcha routine with this superfood version, and get added antioxidants, Vitamin C, and other extra nutrients.

Firebelly matcha is shade-grown for 3 weeks and stone-milled from first harvest leaves only, and contains the highest levels of L-theanine, antioxidants, and other nutrients.
INGREDIENTS

Premium Oku Midori and Yabukita Matcha Tea Leaves, Organic Ground Yuzu Peel. | 1.06oz - 30g
BENEFITS

✓ Ceremonial-grade matcha has the highest levels of antioxidants and L-theanine.
✓ Provides smooth, sustained energy with mental focus.
✓ Promotes calm and reduces stress.
✓ Improves memory and brain function.
✓ Improves skin health and appearance.
✓ Aids metabolism and weight loss.
✓ Yuzu contains high levels of Vitamin C.
✓ Yuzu has anti-inflammatory properties.

How To Steep

HOT
1. Add ½ to 1 teaspoon of All Matcha to your Firebelly Matcha Bowl.
2. Pour warm water (75˚C/170˚F) to the halfway mark on the bowl.
Note: Don't use boiling water; your matcha will come out bitter. Let the water cool before pouring.
3. Whisk until frothy.

ICED
1. Follow all of the HOT steps.
2. Pour over ice.

LATTE
1. Follow all of the HOT steps but use 2 tbsp. of All Matcha.
2. Fill your Firebelly Teacup ¾ of the way.
3. Pour frothed milk over tea.
30-Day Money-Back Guarantee

Feel great about your purchase knowing it's risk-free. If you have any questions or concerns when you receive your order, just contact us within 30 days.
Ceremonial-Grade
100% Pure
Shade-Grown
Stone-Milled
3rd-Party Tested