Evening Unwind Essentials
3 herbal teas & Tea Strainer with black resting cup 75-90 CUPS
Great value and endless chances to unwind with our caffeine-free favourites.
3 full-sized herbal teas to help you rest, digest, and indulge.
Tea Strainer with resting cup makes steeping mess-free and stylish. Allows full expansion of leaves for exceptional flavour.
Regular price
$99.90 CAD
Sale price
$74.95 CAD
Unit price
per
Sale
Sold out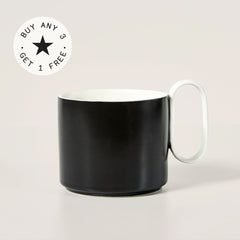 Teacup
1 stoneware Teacup | 370ml - 12.5oz
$22.95 CAD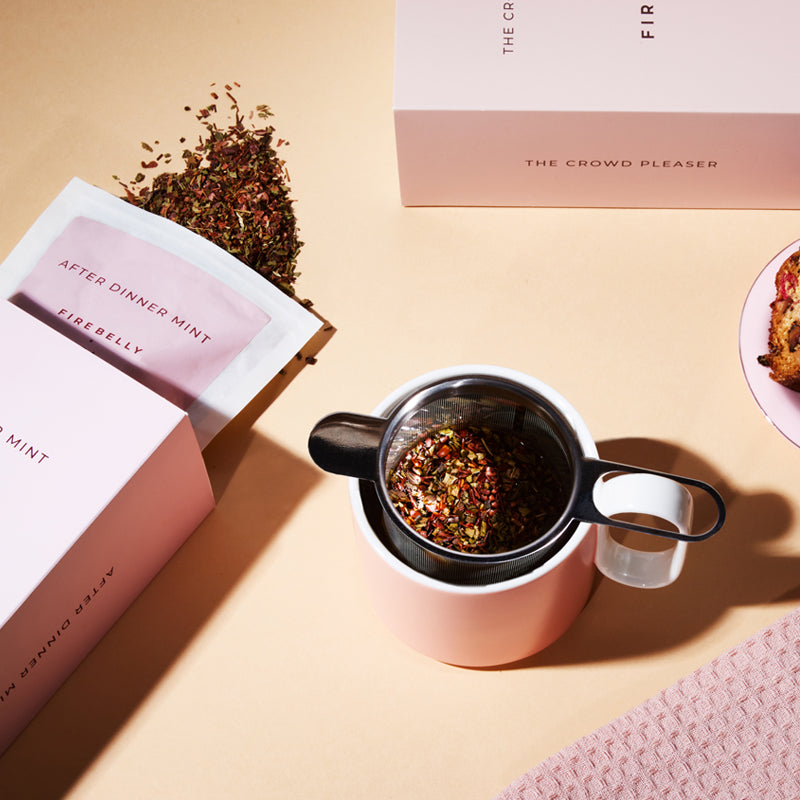 Collapsible content
The Details
Reach for a cup of tea in the evening instead of a glass of wine, and feel the difference. Each herbal tea in this collection is created with real plants and botanicals and zero added flavourings or sugars. Rest, digest, and drift off to dream with a little help from nature. Bundled with our beloved Tea Strainer with resting cup in either black or white for simple steeping that's stylish, effective, and doesn't make a mess.
Paradise

Paradise is an instant favourite of anyone who tries it, and it's easy to see why. Relaxing, fragrant, and naturally sweet, a cup of Paradise contains real lavender, chamomile, and other botanicals to help you rest and sleep.

Ingredients: Lemon Verbena Leaves, Chamomile, Apple, Sweet Blackberry Leaves, Lavender, Rosehips.

45g - 1.59oz
A Breath of Fresh Air

Open the sinuses and clear the mind. This refreshing eucalyptus tea will stimulate fresh breathing. Peppermint has natural anti-inflammatory properties and acts as a muscle relaxant.

Ingredients: Peppermint, Eucalyptus, Rainforest Peppermint.

60g - 2.1oz
After Dinner Mint

An after-dinner beverage is one of life's simple pleasures, but the effects of a glass of wine or a beer or cocktail can be decidedly less pleasant. Enter After Dinner Mint. Real botanicals like peppermint and valerian root help you digest and get a good night's sleep, while real cocoa makes the whole experience feel like an indulgent treat.

Ingredients: Rooibos, Cocoa Husk, Peppermint, Cocoa Bean, Chicory Root Roasted, Valerian Root.

100g - 3.5oz
Tea Strainer

A quick and flavourful way to steep your tea, this little guy comes with a convenient resting cup, so you don't slop liquid on your table. Just transfer the strainer from your teacup to the resting cup after steeping. Filters out even the finest tea particles while infusing.