Black Tea Lover
3 unique, flavorful black teas, plus Teacup & Tea Strainer with resting cup 95-110 CUPS
Great value on 3 exceptional black teas, bundled with our star tea essentials.
3 full-sized black teas for sustained energy.
Tea Strainer with resting cup makes steeping mess-free and stylish. Allows full expansion of leaves for exceptional flavour.
Teacup with ergonomic handle fits perfectly with the Tea Strainer and is comfortable to hold.
Makes 95-110 cups.
Regular price
$104.95 CAD
Regular price
$116.75 CAD
Sale price
$104.95 CAD
Unit price
per
Sale
Sold out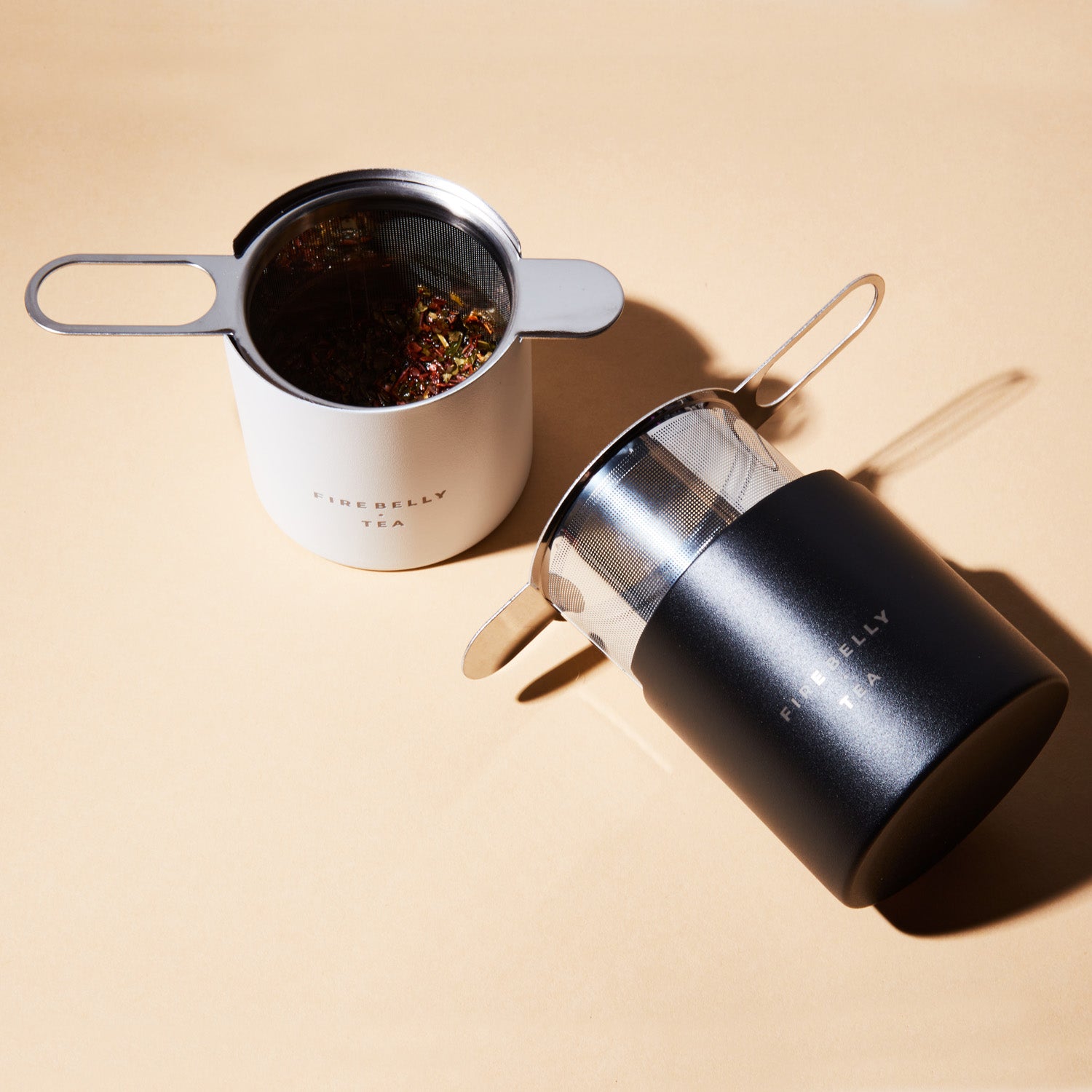 Collapsible content
The Details
Meet 3 premium black teas that are anything but basic. This trio, featuring our elevated Earl Grey, our rich and sweet breakfast tea, and one of our most unqiue blends with woodruff and cardamom, is the perfect balance of black tea flavours you love blended with the rich flavour profiles of real ingredients and spices. And hey, if you're going to drink the best teas, why not have the best tools? Our Teacup and Tea Strainer with resting cup with help you get the perfect experience, every time.
Shades of Earl Grey

Perfectly balanced real bergamot peel and lemon for a soft, authentic Earl Grey.

Black Tea, Lemon Myrtle, Bergamot Peel, Lemon Thyme, Juniper Berry. | 3.5oz - 100g
The Champion

A rich breakfast tea that will make you look forward to crawling out of bed. This breakfast tea from India has a natural sweetness and dark honey notes.

100% Classic Black Breakfast Tea from India. | 4.4oz - 125g
Forest Fresh

Brisk minty cardamon paired with sweet foresty woodruff for a unique, invigerating black tea blend.

Black Tea, Cardamom Pod, Woodruff, Cardamom Seed. | 3oz - 85g
Tea Strainer

A quick and effective way to steep your tea, this little guy comes with a convenient resting cup, so you don't slop liquid on your table. Just transfer the strainer from your teacup to the resting cup after steeping. Filters out even the finest tea particles while infusing.
Teacup

The Firebelly Teacup has a comfortable, easy-to-grip handle to make sipping your tea even more pleasant. Our Tea Strainer with resting cup stacks inside the Teacup for easy storage.